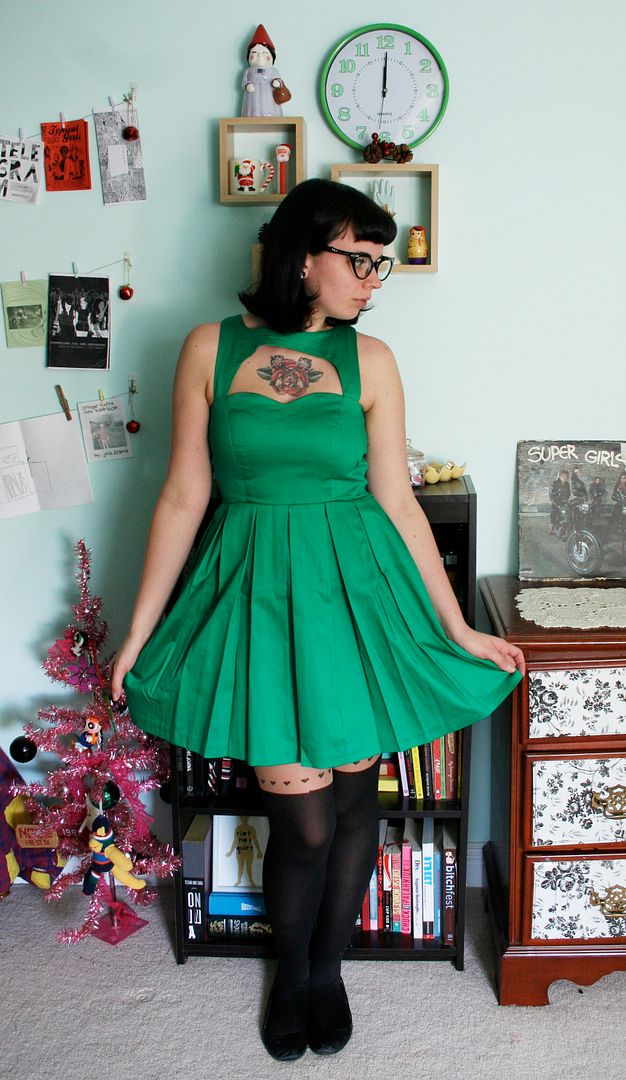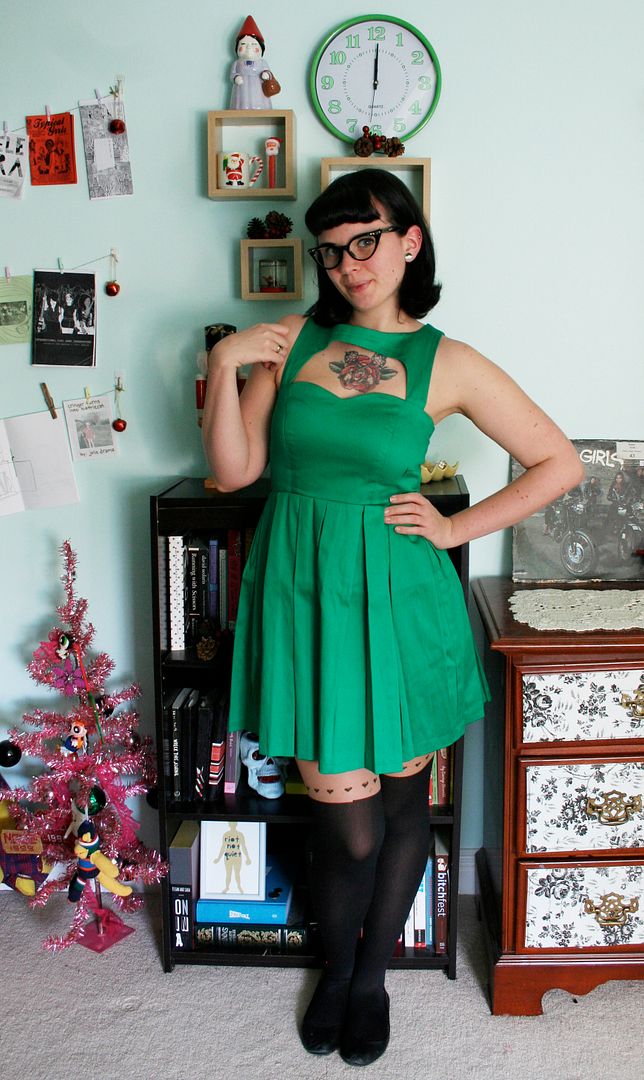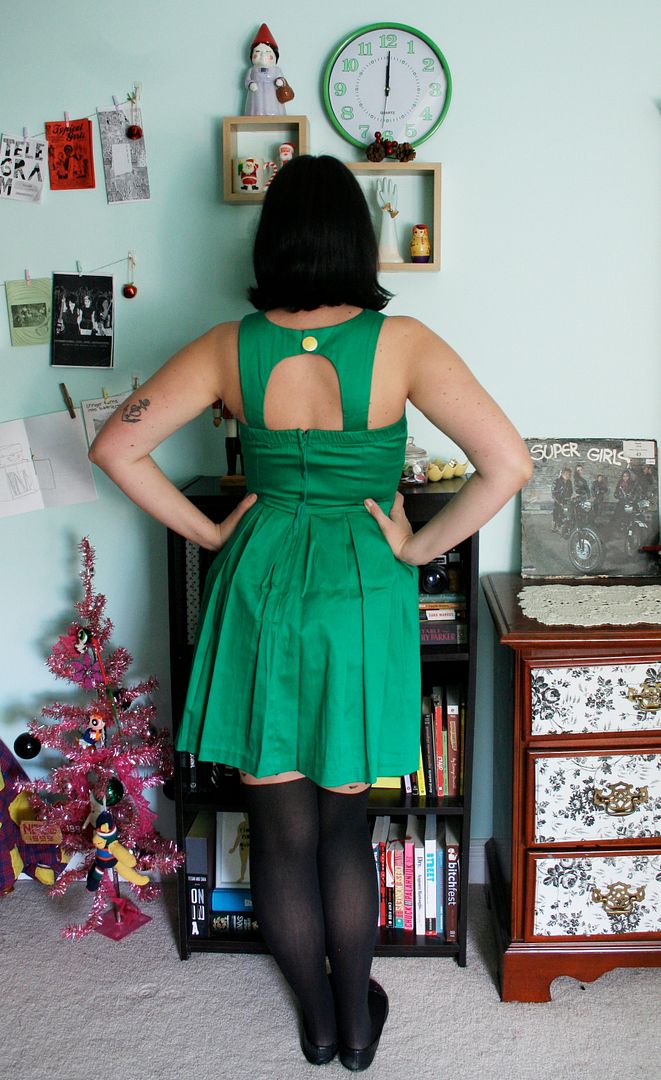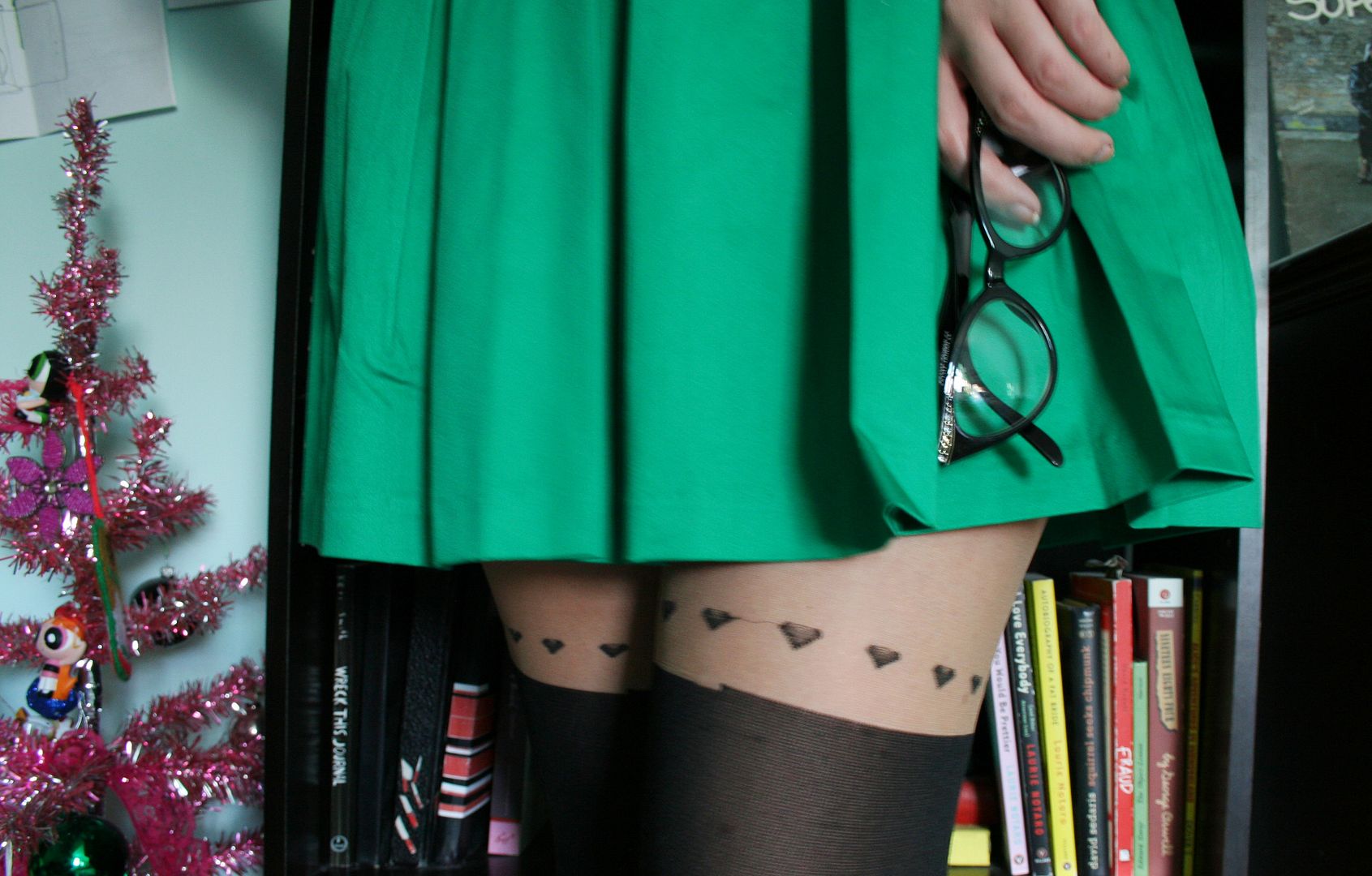 I LOVE THIS DRESS SO MUCH. It's like a frame for my tattoo, it's kind of perfect. I wore this last night to my friends launch, showing of his new video game (called Wormrun)
I was a little over dressed, but I got the dress in the mail that day and I wanted to wear it so bad. So screw it, I'd rather be over dressed than neglect my new favorite item of clothing. Best part, if you have small to medium sized boob-age, the dress's bodice has enough support so that you don't need a bra..which is good because it totally shows through the cuts outs in the dress.
The tights are very cute, but I must say after walking around a whole bunch last night in Brooklyn I can't recommend them. They don't stay up. At all. The heart trend is huge now so just don't buy Steve Madden heart tights, plenty of other people make them. Unless you like the crotch sagging down forcing you to either waddle or be constantly pulling them up in public like the classy lady you are.
Love,
Midge