So, I'm really into EASY crafts for Christmas. With all the other stuff going on with gift shopping and going to parties, there is not a whole lot of time and mental capacity, for me atleast, to make things that are too complicated.
So, I present to you, an easy ornament DIY!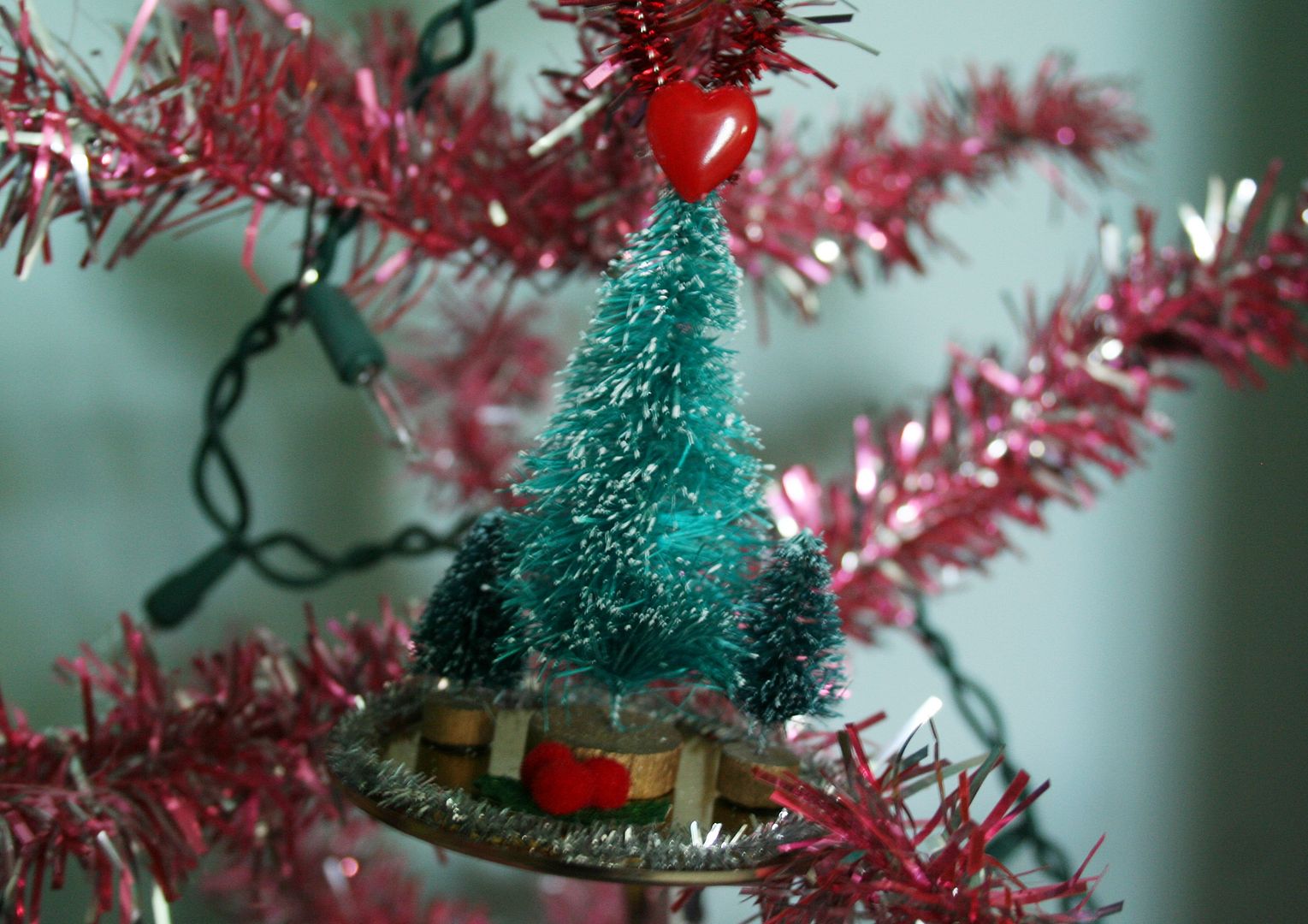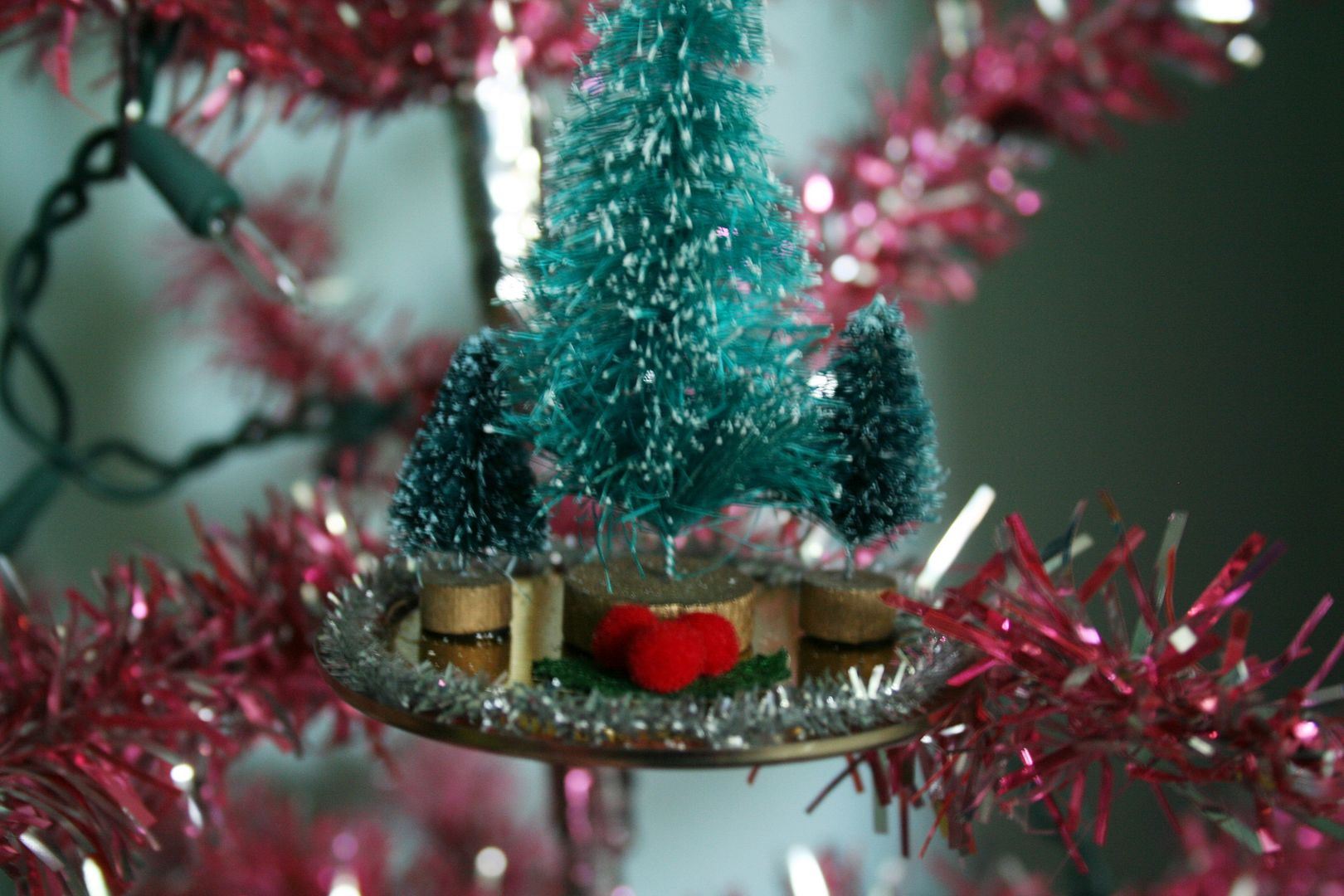 What you'll need:
Any circular lid that you can upcycle. I used part of a mason jar lid.
A figurine of your choice, I picked these trees because I had so many leftover.
Pipe cleaners
Any other embellishment you like
Hot glue gun
So, like I said it's real easy and simple. Glue all your things to the lid, I used a silver pipe cleaner as a little border. For the hook on the tree, I wrapped another pip-cleaner around the top of the tree, and then glued the little heart charm to cover up any messy-ness.
I'm gifting this ornament to my parents, every year I make them a cutesy ornament :)
Merry Christmaaaaassssss!!! Time for me to wrap more gifties.
Love,
Midge