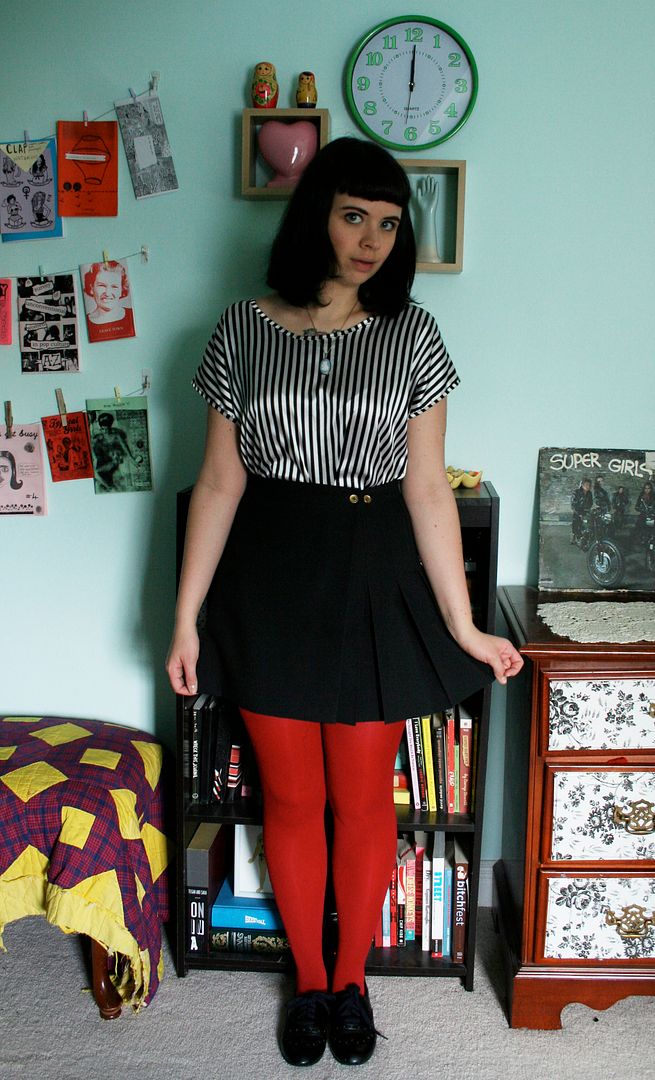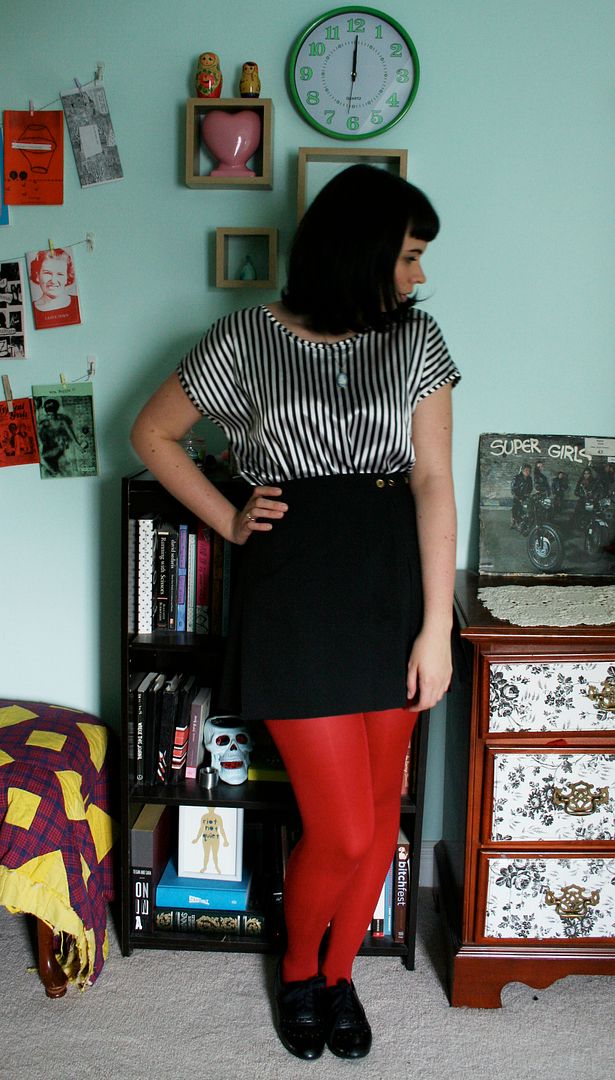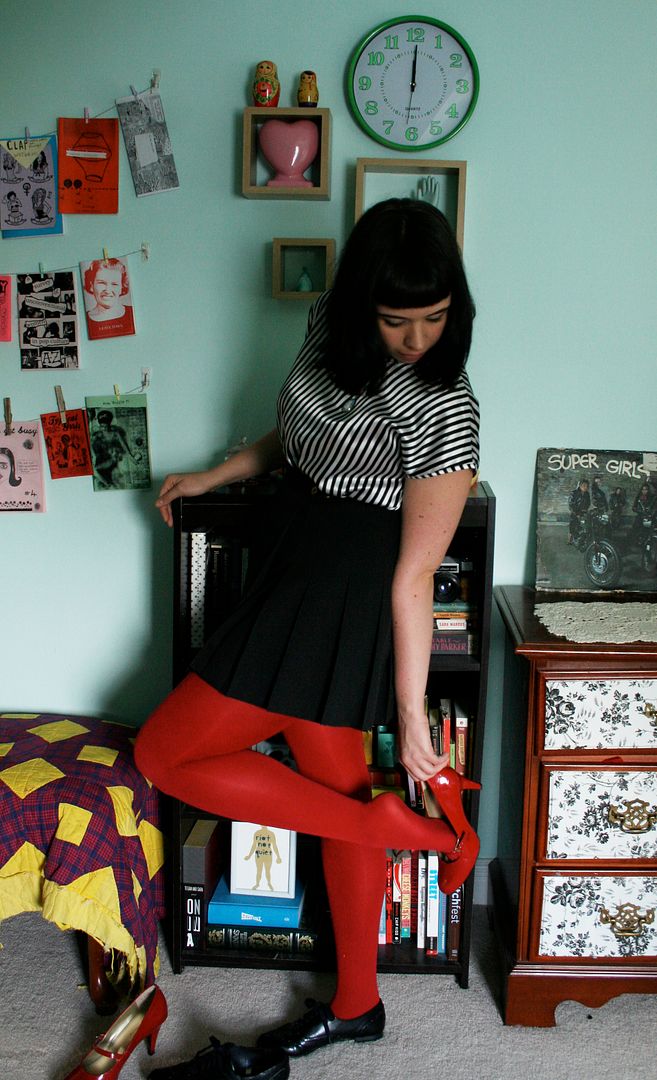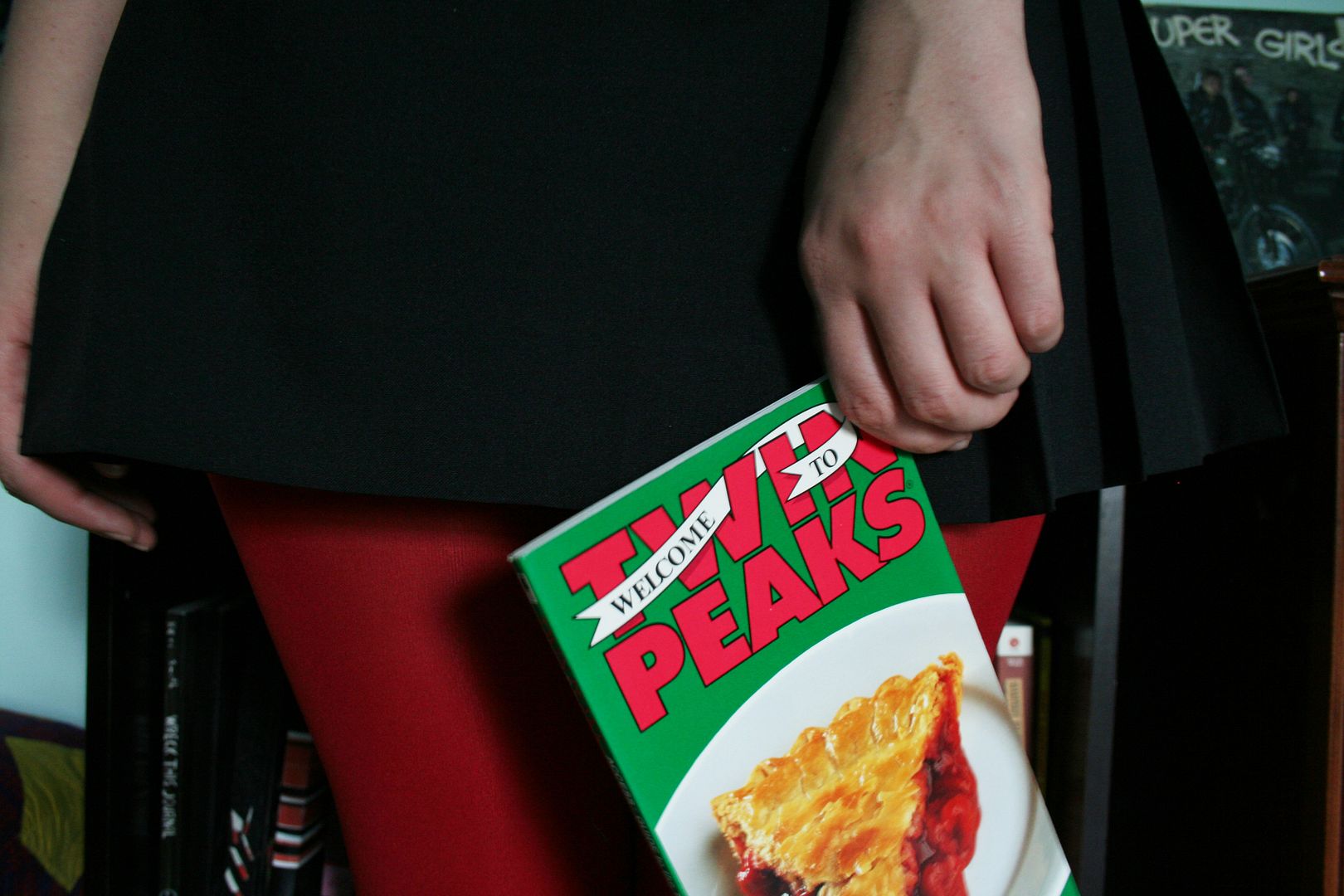 Top// From my mom's closet..no tag :(
Skirt// Thrifted
Tights// HUE
Black shoes// Target
Red shoes// Liz Claiborne
I'm back rom being sick! Yay! And it's also David Lynch's birthday today, and my entire week of being sick all I did was watch and finish Twin Peaks, so now I'm totally obsessed. I wasn't going to do an outfit post today, but then I came up with this look last minute, so hey why not. I like dressing for occasions, even if it's just a weird film director's birthday. My outfit is inspired by the black lodge/Audrey Horne from Twin Peaks. Not too shabby for putting it together last minute,eh? If only the shirt was zig zag, but oh wells.
Today my boyfraaand is coming over to cook me dinner, so I'm glad i can actually be dressed up like this for a reason, instead of just like going to the mall or something. Maybe I can get him to buy is a cherry pie when we hit up the grocery store, haha!
Anyways, I'm back in full swing and my flu sickness is totally gone, so my little blog hiatus is officially over. Woop woop!
Love,
Midge