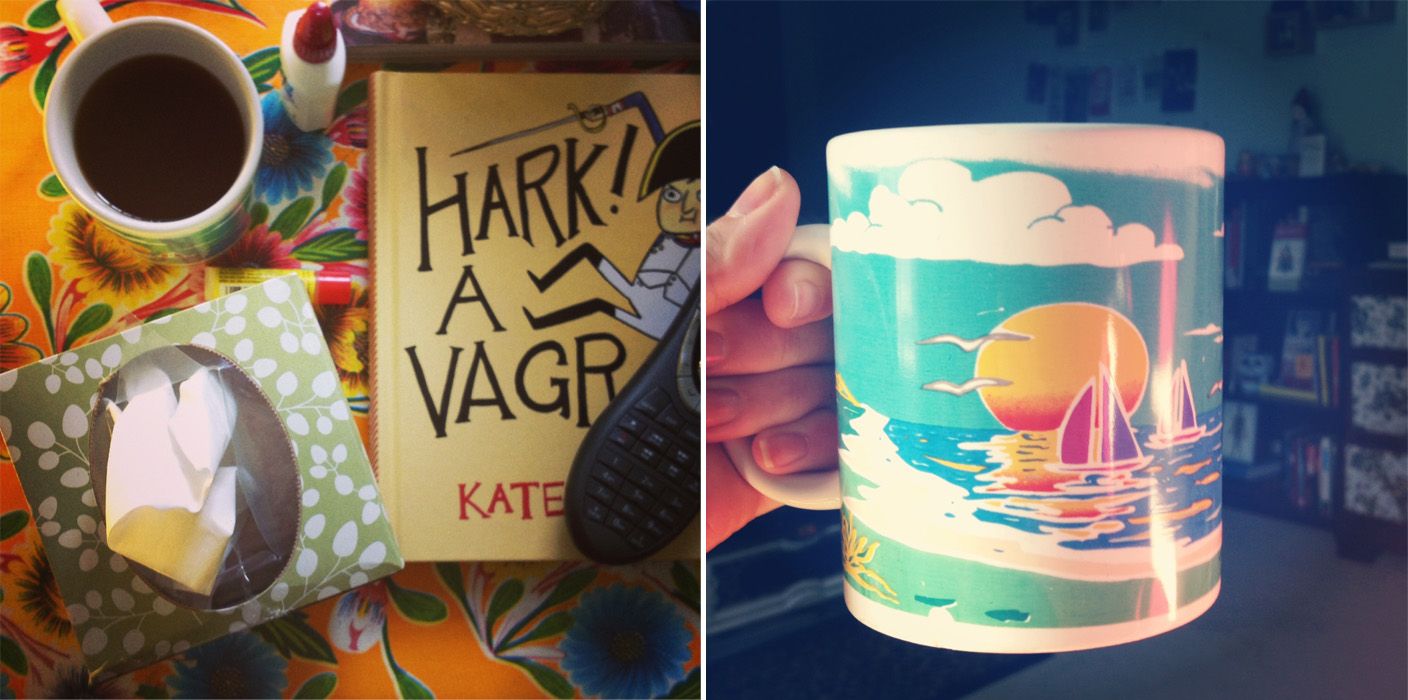 Every New Year I come down with the cold from hell. It's true, every January, like on the dot. I hate that my first post of 2013 is announcing that I'm sick as a dog and have been in my Pajamas since Sunday, and that it's 1:40pm and I just managed to drag myself to my desk. So yup, this is my pathetic first post of 2013. Because it's a new year, I have SO MANY new ideas on the horizon. I got a new toy that I'll be using to make a new product for my store (I don't wanna say just yet!) but I know that everyone is gonna love it.
Yesterday I went to CVS in search of the hardcore cough medicine that you need ID to buy, but no luck. Being as I only get this sick once a year, it really hits me. The upside is that I have an amazing excuse to be a lazy TV watching lump.
Because of all the hype surrounding it, and being told by multiple friends that I need to watch it, I've gotten sucked into the phenomenon that is Twin Peaks. And let me tell you, I am totally obsessed. I just started watching it last week, and I only have like 8 episodes left. I think it really lives up to the hype. I mean awesome lumberjack fashion and kooky David Lynch weirdness and a young and hunky Kyle Maclauglan? Count me in. When I'm done watching it I'm totally gonna have to make some Log Lady buttons. I love log lady.
So even though I have my dream job, I'm going to milk this cold for all its worth and cuddle up in my arm chair and partake in my latest obsession. And it's kinda awesome. I'm really good at looking on the bright side of things. I do have outfit pictures from right before new years that I have yet to post, so I will soon. So that's something.
Love,
Midge