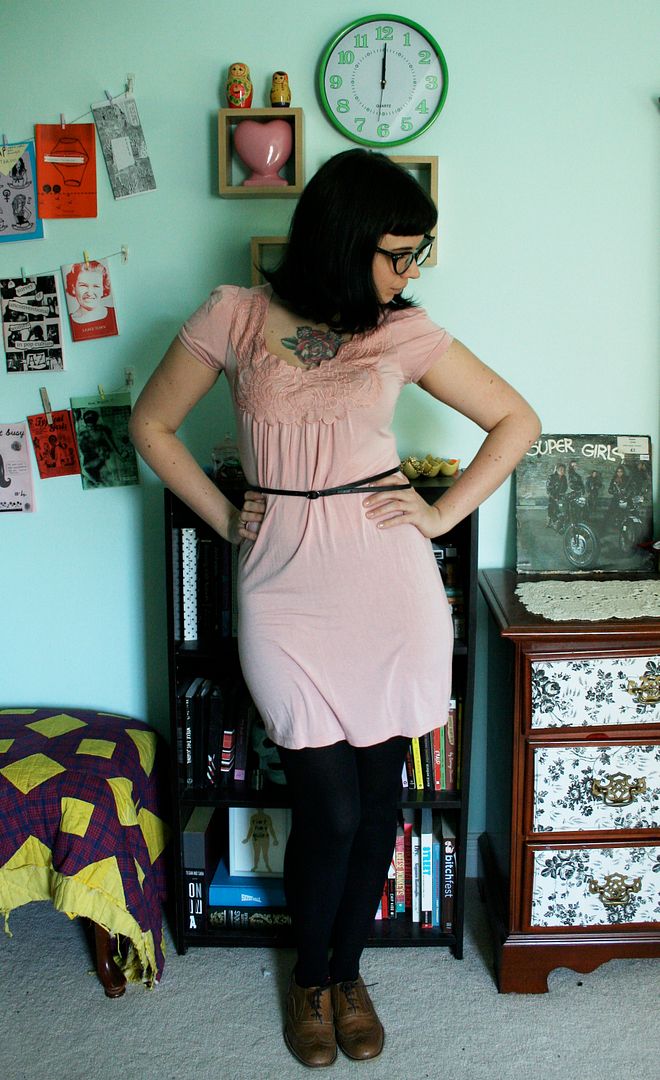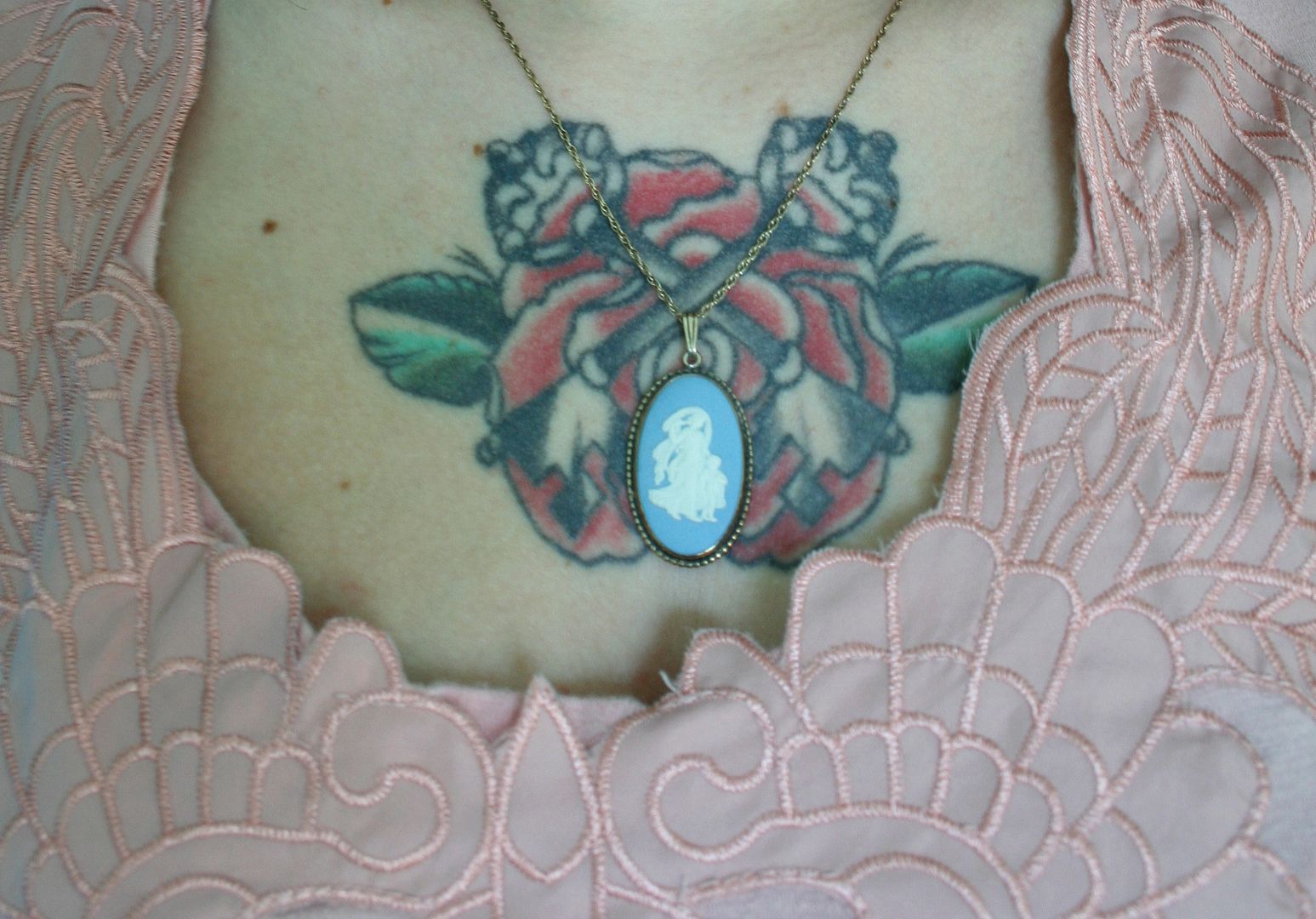 Dress// F21
Shoes// Steve Madden
Necklace// Vintage via Grandma
Glasses// Kiss
This is one of those dresses that I totally forgot I owned. I bought it like 5 years ago. I wore this over the weekend when I went shopping with my best friend, then to her house to hang out with her 15 pound cat. Big kitty.
Anyways, being as this dress is from Forever 21 I gotta say something. I have trouble keeping my mouth shut about things like these- I recently saw a post floating around on tumblr about how Forever 21 stole someones drawing (a fellow etsy seller like me) and put the drawing on a t-shirt without credit or anything. The fact that big companies like Forever 21 steal the work of independent artists almost makes me sick to my stomach, it's just so terrible. Especially being as it hits so close to home, because that could have easily happened to me. If a huge company stole my work to put on a shirt I would probably cry for like a week. I've seen people steal my work before, but they were other etsy shops (once somebody just pulled images from tumblr and made buttons out of them..the nerve!), and it's alot easier to get them to take things down/contact etsy lawyers and stuff, but a huge store like Forever21? Ugh. Along with Urban Outfitters, who pulls the same crap, I won't be shopping there anymore, which is a shame because its so cheap and cheerful. Hopefully H&M hasn't or won't pull anything like this, cause I'm running out oh cheap places to get my clothes, haha!
Phew, blogs are awesome for venting frustrations, aren't they? So anyways, for future reference in any outfit posts from now on, if I got something from F21, I will say so, but please keep in mind that its from before this whole situation came to my attention.
Love,
Midge