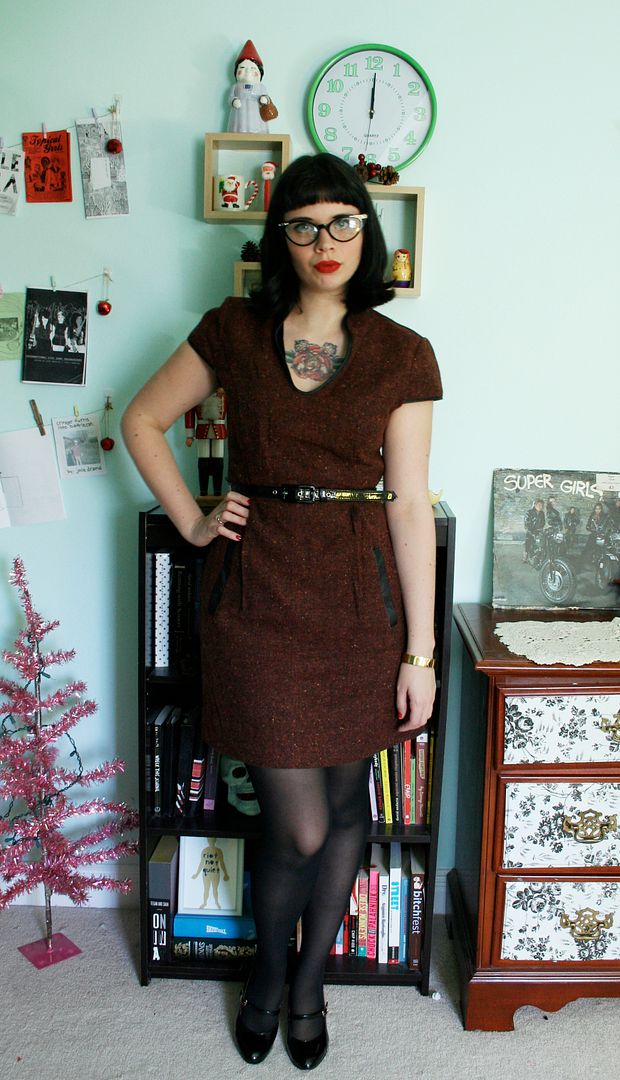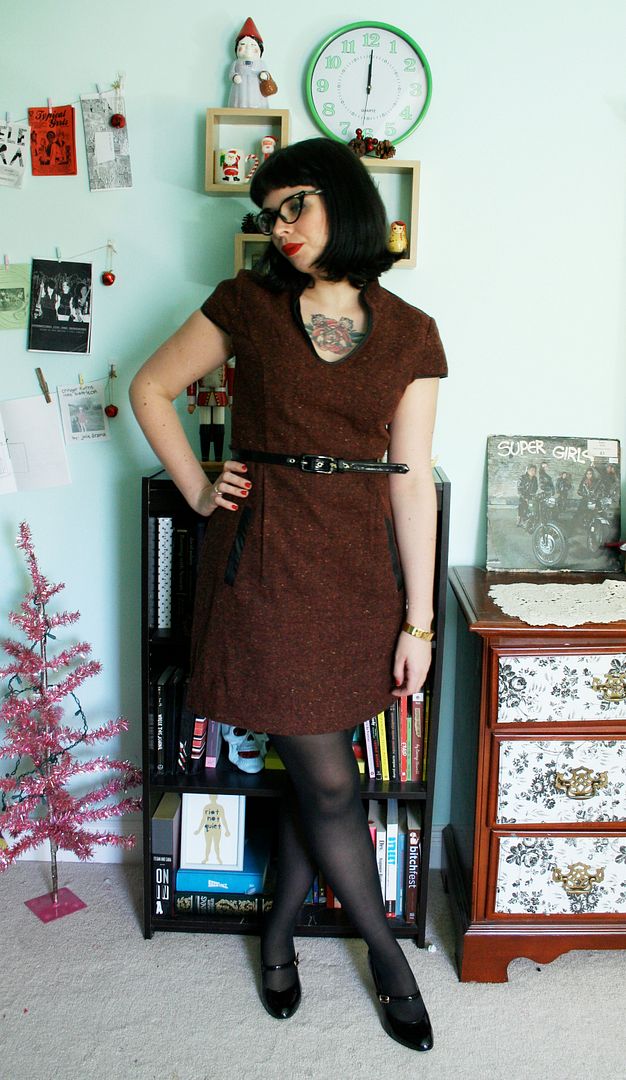 Dress// Kensie
Shoes// Liz Claibourne
Glasses// Kiss
Ok, so not so much of a tweed queen. In fact this is the only tweed thing I own. I don't dislike it, maybe I don't find much use for things so professional and versatile, being as I work for myself I have a lot of freedom with what I wear. I feel like a lot of office people wear tweed. Not knocking it, just sayin.
I wore this to an annual Family Gathering right before New Years. As you can tell, because my Christmas tree is still up. Doesn't it feel so weird seeing Christmas things right after the season is over? It always feels strange to me, all I can think about now is pink and red hearts and glitter for Valentines.
Glad I had this outfit post to show you, as right now I've been wearing the same pajama shirt (my favorite one, with flamingos wearing glittery sunglasses on it) almost all week. I feel like crap! Trying to stay positive, letting myself sleep as much as I need and getting the important part of my job done, and then relaxing.
Hopefully next week I'll be back in full swing!
Love,
MIdge