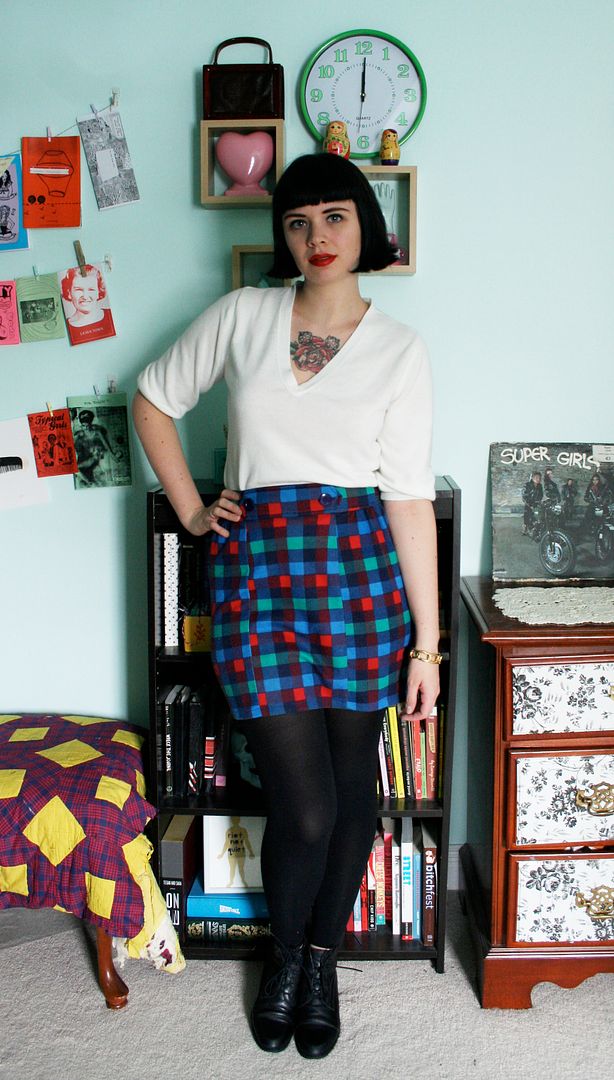 Sweater// New York & Company
Skirt// BDG
Boots// Vintage via Mom
I'M COLD! I am so cold. I need Spring stat. Over it.
Well, my weekend was awesome, partied with friends, went thrifting with Mike, got some great finds, like kitty stationary. And I finally learned how to play poker last night. I kicked Mikes ass. Ha ha!
Even though it's Presidents Day my hard working butt is treating it like any other Monday. I'll be working on some orders and taking photos of new products! I feel like I'm in a constant state of creation, which is fine with me. My outfit its nice and warm and fuzzy to get me through the day, and this crazy wind!
Stay Warm!
Love,
Midge