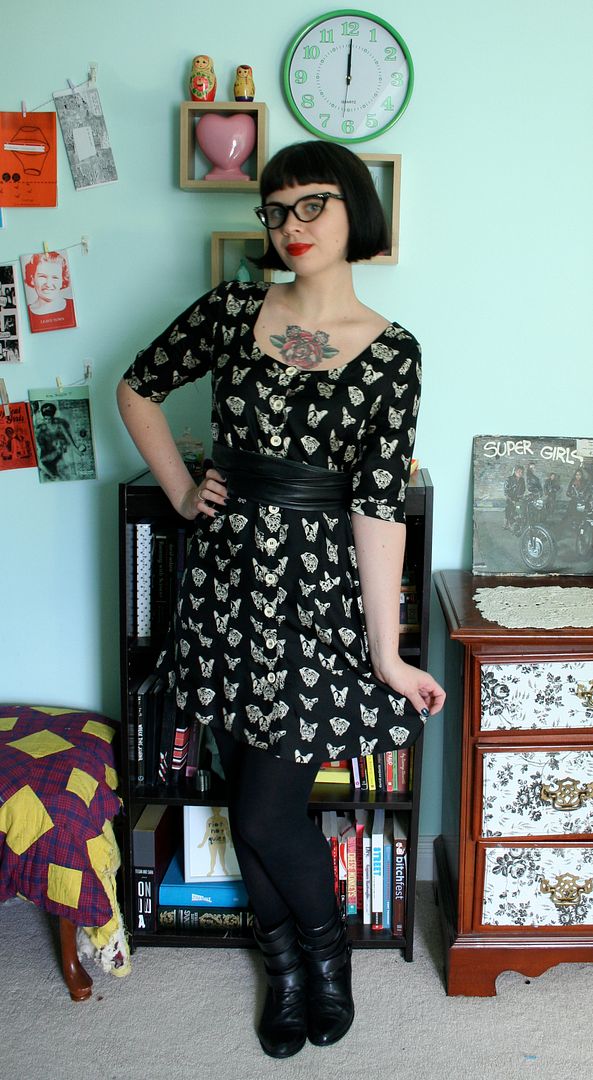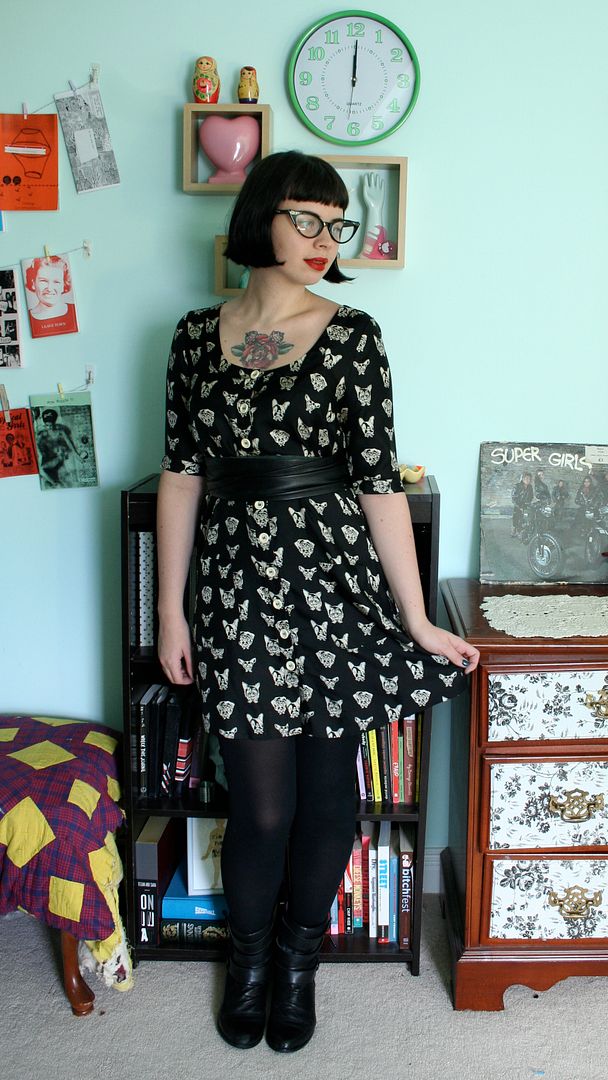 Dress// Maeve
Boots// Zigi
Glasses// Kiss
Hi! Sorry for being so lazy as of late wit my blog updates... I gotta stop doing that!
This is my favorite dress in the whole world. I kept on putting off posting it on here, cause I was saving it for a good occasion to blog about. I've had this dress for a bout 4 years and it remains to be my favorite dress, the doggies are so cute! I wore this last weekend to the art opening of Heather Gabel and Matt Skiba. It was at a bar so it was really not like a traditional gallery opening but hey, Mike an I got to meet and schmooze with Matt Skiba so thats awesome. Alkaline trio was my favorite band all through out high school. And even though I'm not one who is too hung up on male approval, he did compliment me on mah looks and that was kinda cool, even though it was in front of Mike haha!! I don't think he minds.
AND OH YEAH this is my first post since I finally got my hair cut! Damn, it really has been a while since I posted on here. Dang!
So, I feel like I'm getting sick again. NOT GOOD. I was supposed to go to a non-superbowl get-together today and I had to stay home. Such a bummer. The puppy bowl and some tea is making me feel better, though.
Hope you had a great past two weekends ;)
Love,
Midge