So, I'm kind of a hoarder of all kinds of scraps, things I receive in the mail, gift tags, notes, cards, all that kind of stuff. Before I finally hung up these cork board on my wall, I would just hoard these scraps in scattered places all over my room. Kind of a mess. But now I can hang them all up to admire on my wall!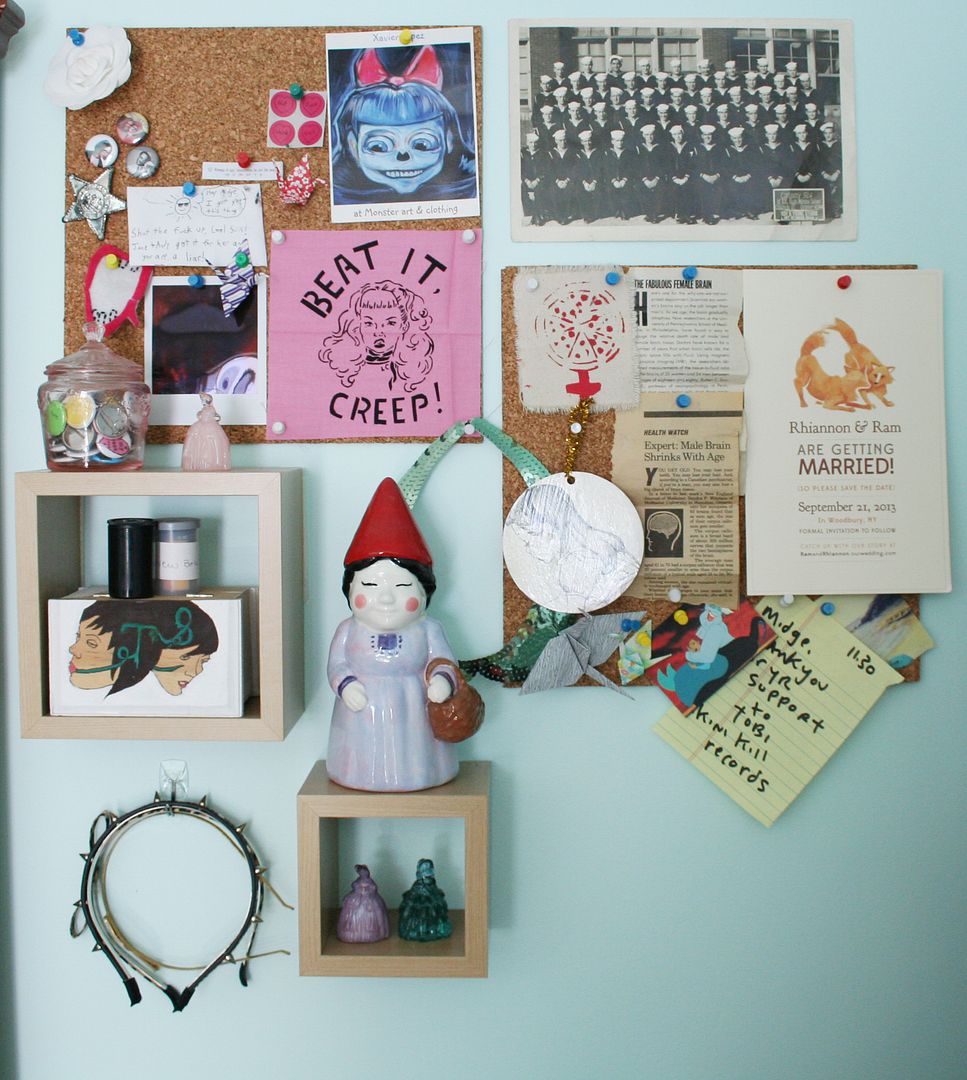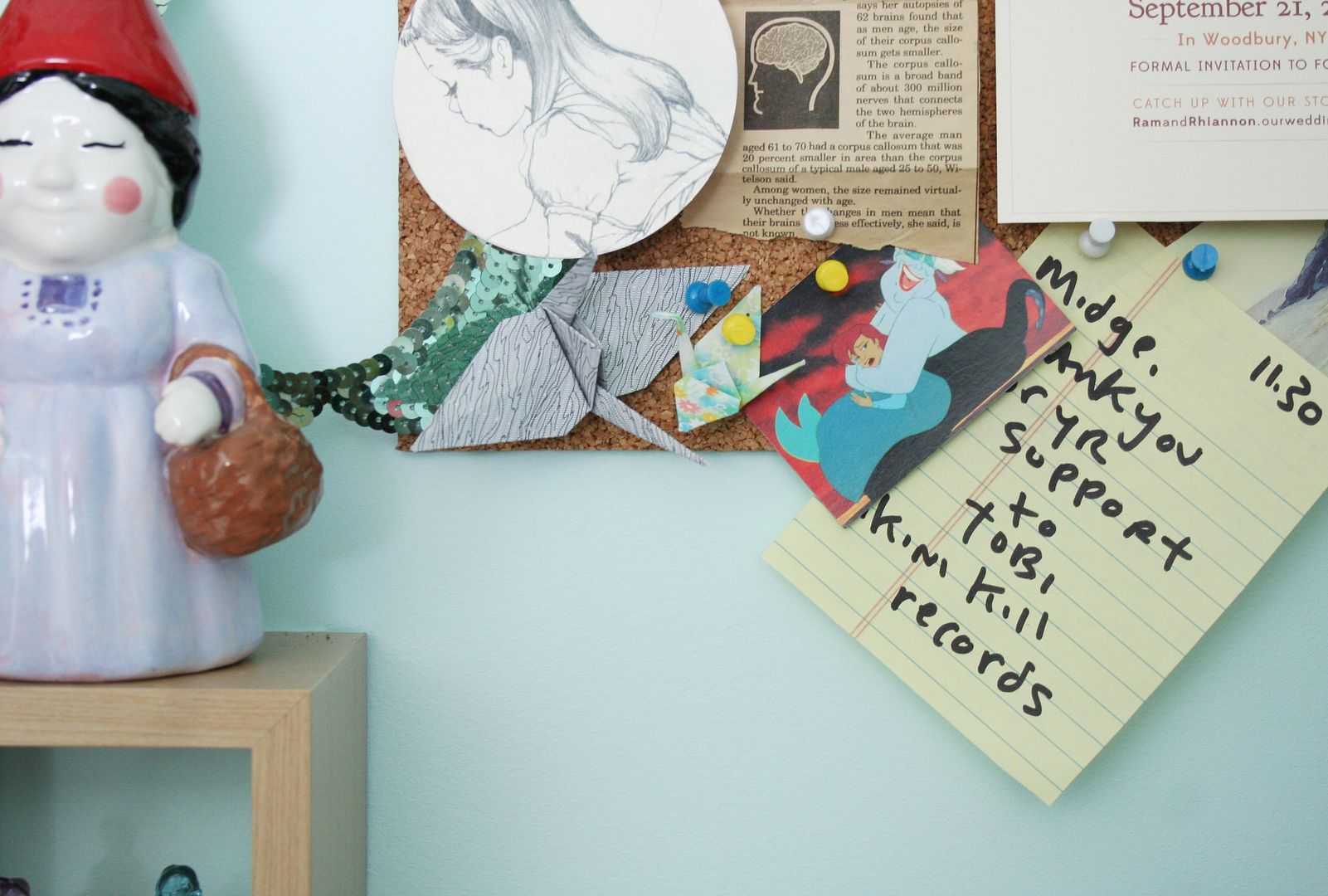 When I ordered a record from Bikini Kill Records, it came with a hand written note from Tobi Vail! <3!!!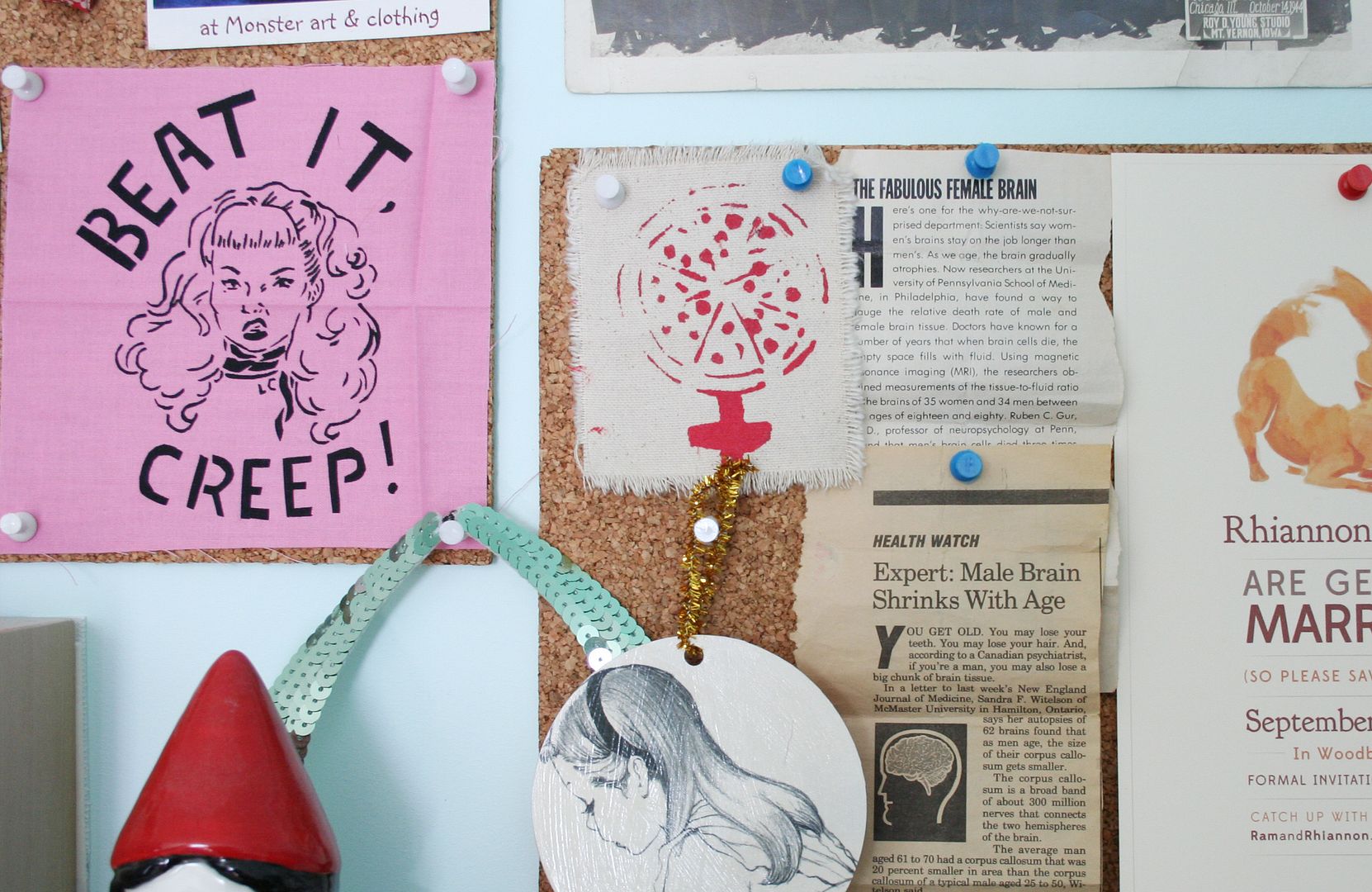 My mom cut these articles out in the early 90's, cause they are pretty hilarious. She saved them and then gave them to me and said I should put them in my zine, haha! I just think it's funny she would save these for so long, for me! My mom is quirky, like someone I know (me).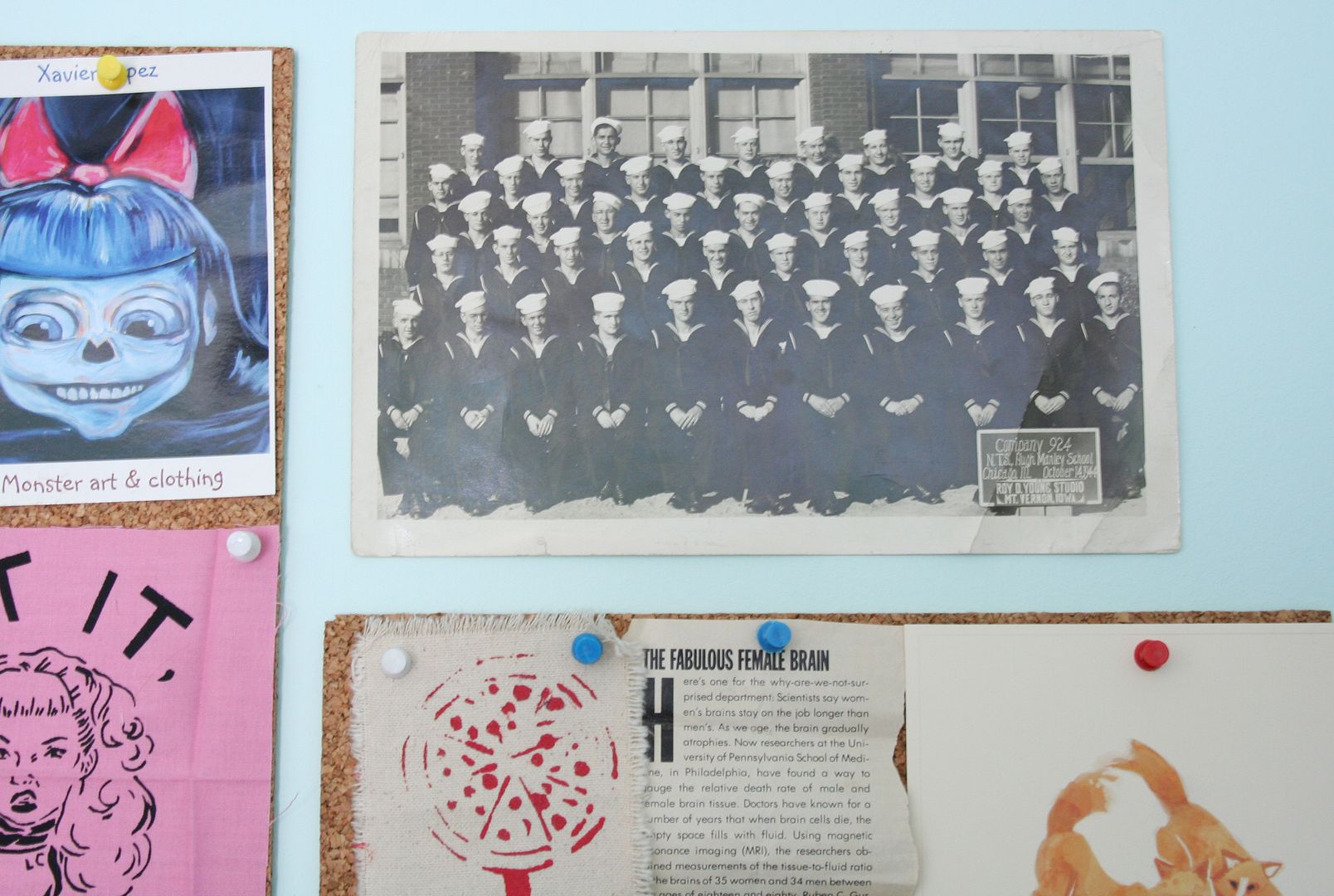 I have a thing for vintage photos of sailors. Verrrry specific.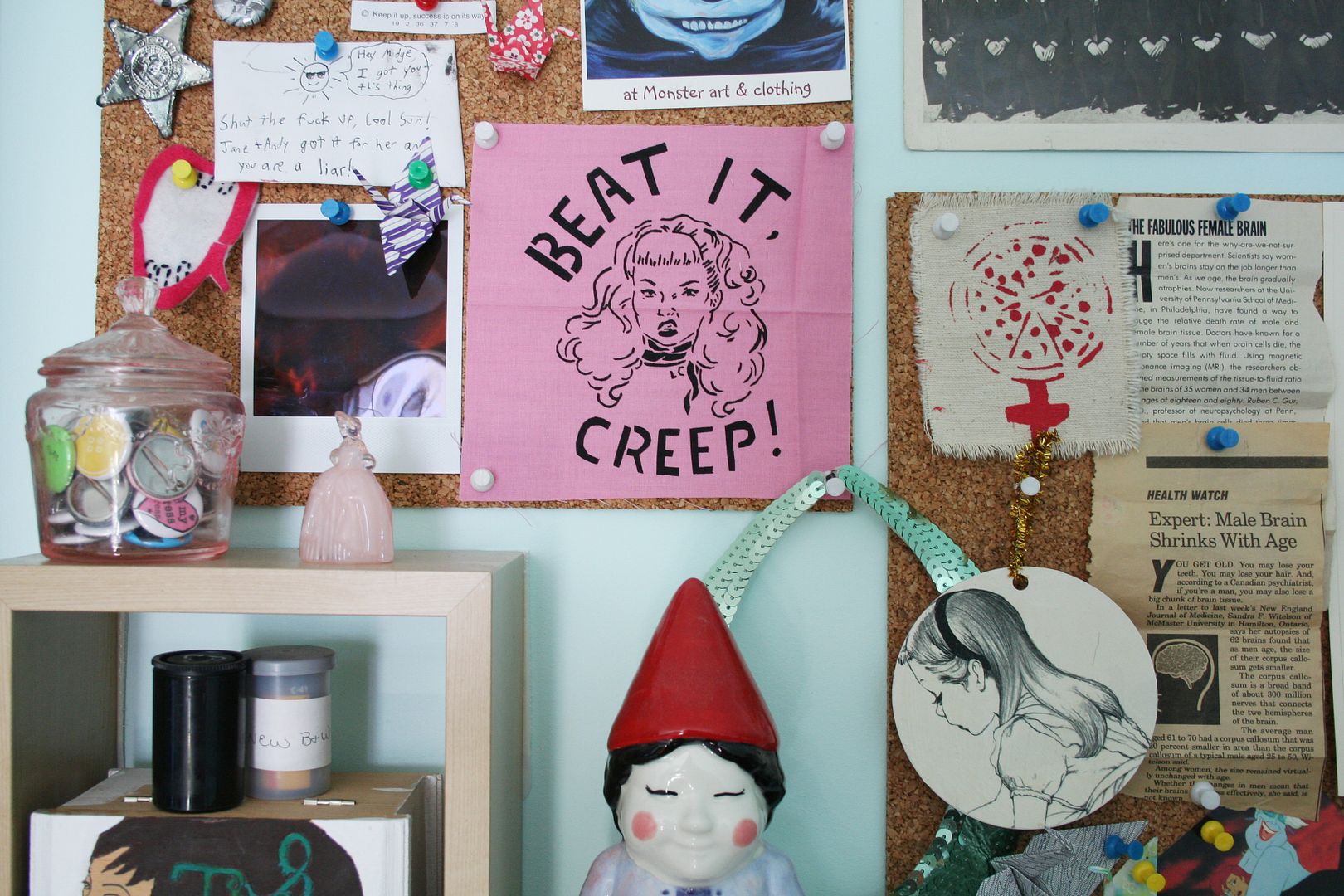 Love,
Midge