Happy International Women's Day, all! In honor of this day celebrating all my awesome fellow ladies, I decided to dedicate Fancying Friday to some of my fellow feminist artists and crafters! I'm a strong believer in supporting other artists and etsy sellers like myself as opposed to turning everything in a competition. It warms my heart when we can support and root eachother on! Because we rule. So here we go.
I Wanna Be Your Joey Ramone Print
by Melissa Chaib
CLAP (Creative Ladies are Powerful)
..One of my favorite zines!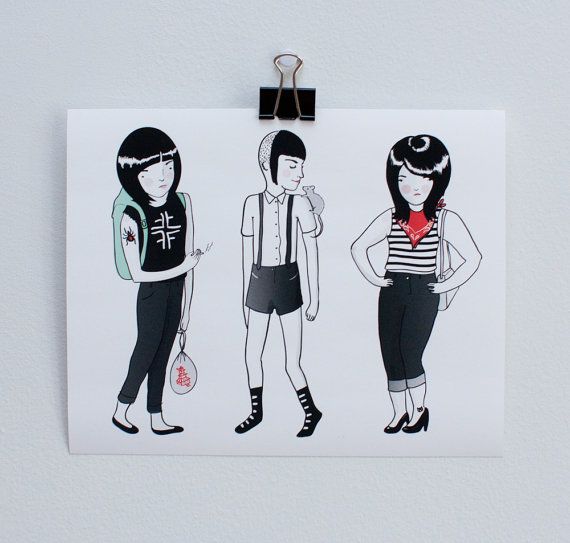 Girl Gang Print
by Olivia Mew
Female Sign Hat
by Katydidnot
Ladies First Book
by Sarah Julia Clark
Also, while we're at it, in case you didn't already know, I'm having a sale in
my etsy shop
today for the occasion.. 20% off your entire order with the coupon code HEARMEROAR
Valid today, Match 8th only.
Here's to a great weekend!
Love,
Midge