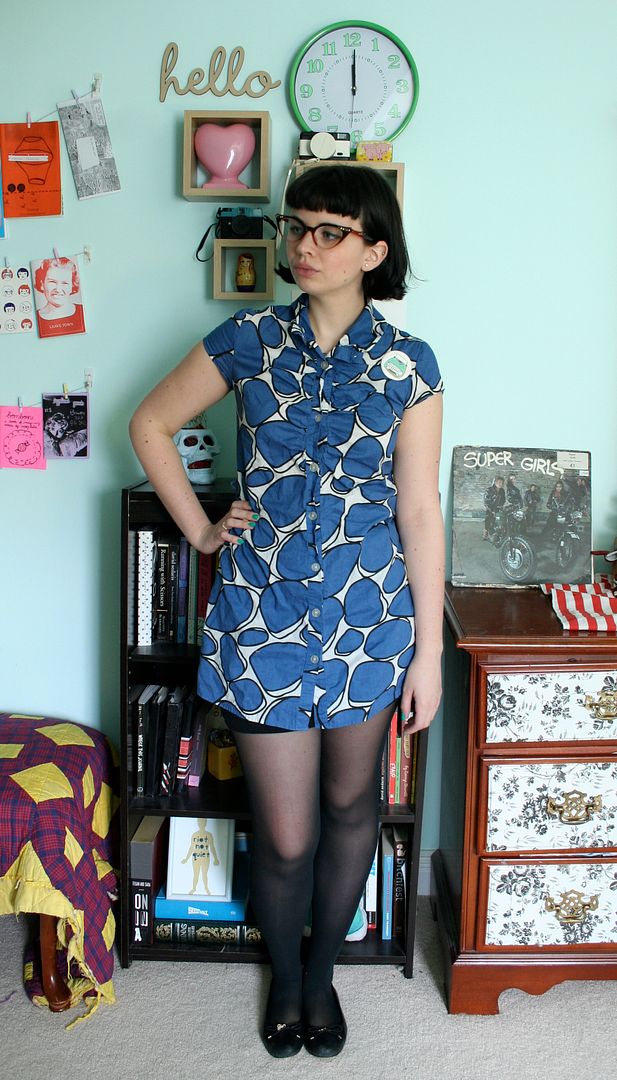 Tunic// Target (Old..very old)
Underskirt// H&M
Glasses// KISS
Button// made it myself!
Shoes// Sam Edlemen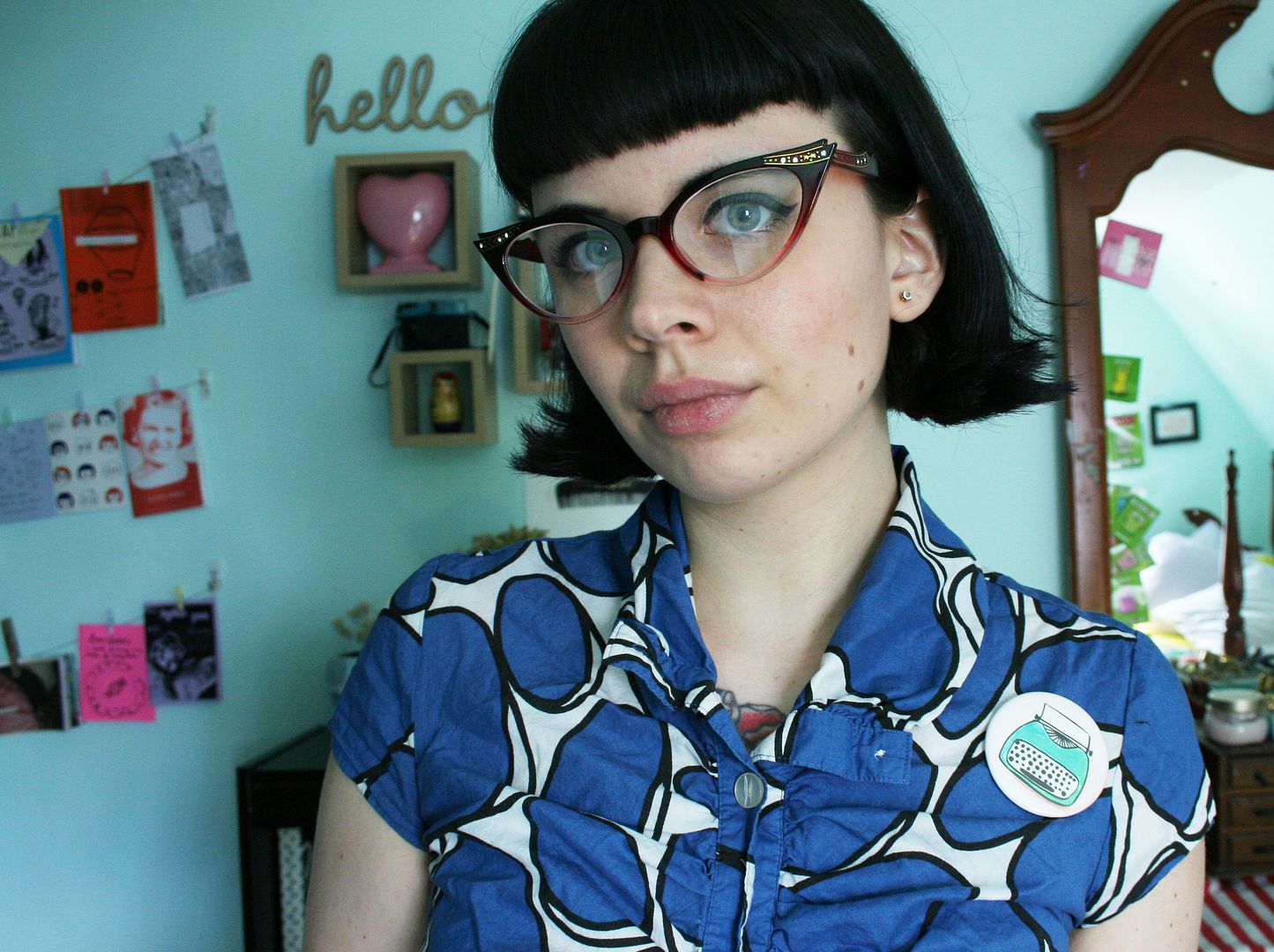 When I was digging through my closet to find stuff to get rid of, I came across this tunic that I got like, 6 years ago at target. Now, 6 years ago, my style was, well, different. (I had a mohawk) So this wasn't really my style and forgot I had it. Now that I'm into cute retro patterns like this, I re-discovered it and I love it! Its just a TAD too short so one of those 5$ mini skirts from H&M is perfect to wear underneath. Those skirts are perfect staples, I highly recommend them, in every color. And they're 5$ (or 6$, I forgot) And my typewriter button suits the outfit well, I think.
And I got another new pair of fake glasses, these are red. I lost my brown ones..I have a feeling they're in the space between my wall and dresser. I find a lot of long lost stuff there. I should go look later WHO KNOWS WHAT I'LL FIND!
Love,
Midge