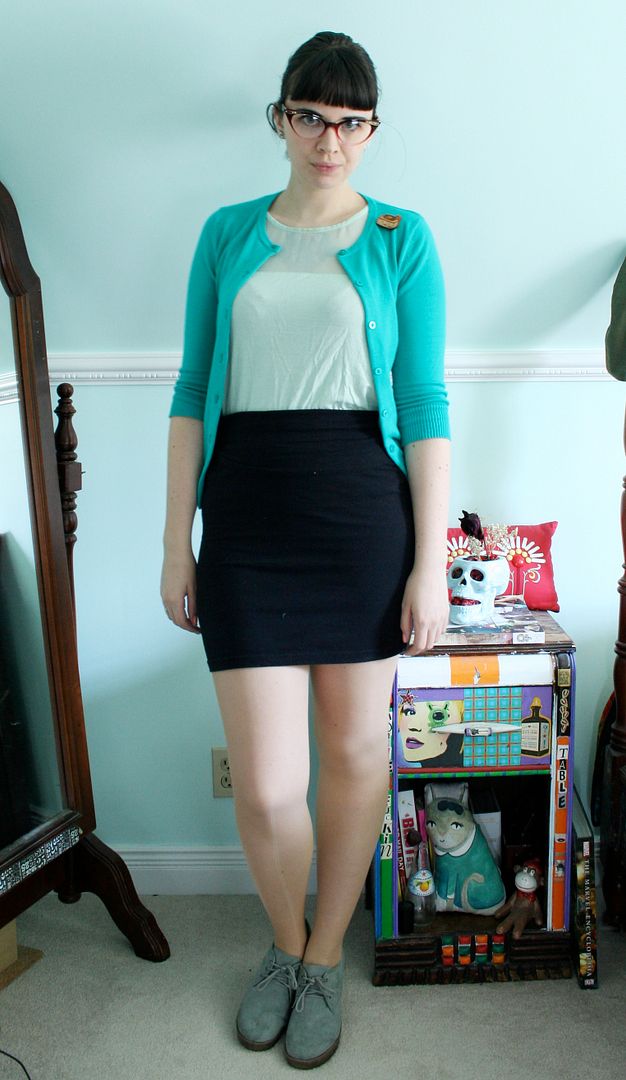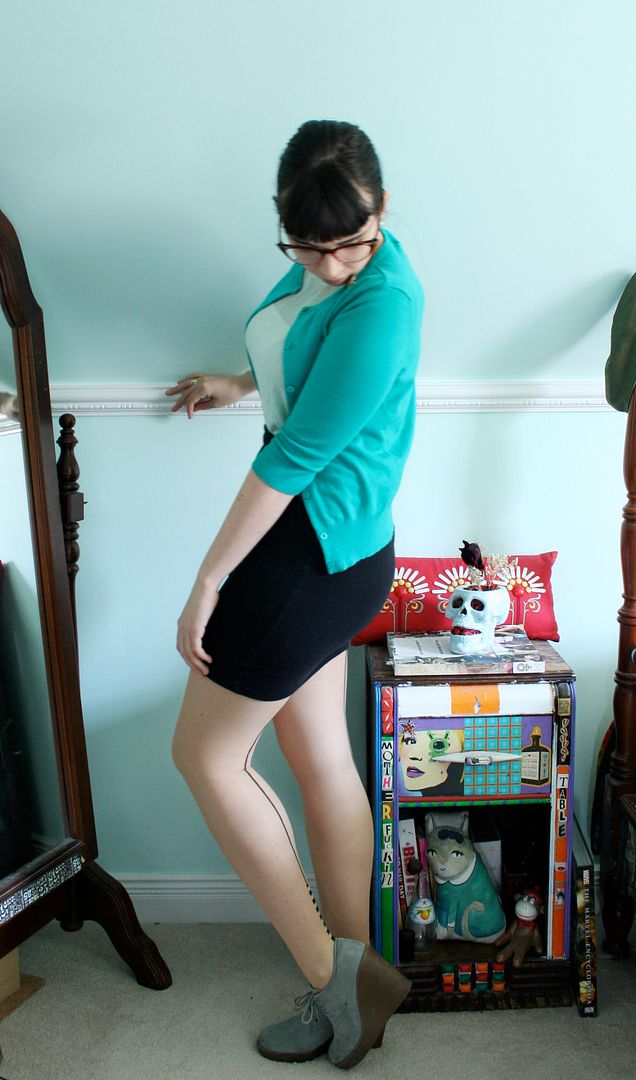 Top//H&M
Skirt//F21
Tights//Leg Avenue
Shoes//Thrifted
Brooch//
c/o
Sugar Cookie
Glasses// Kiss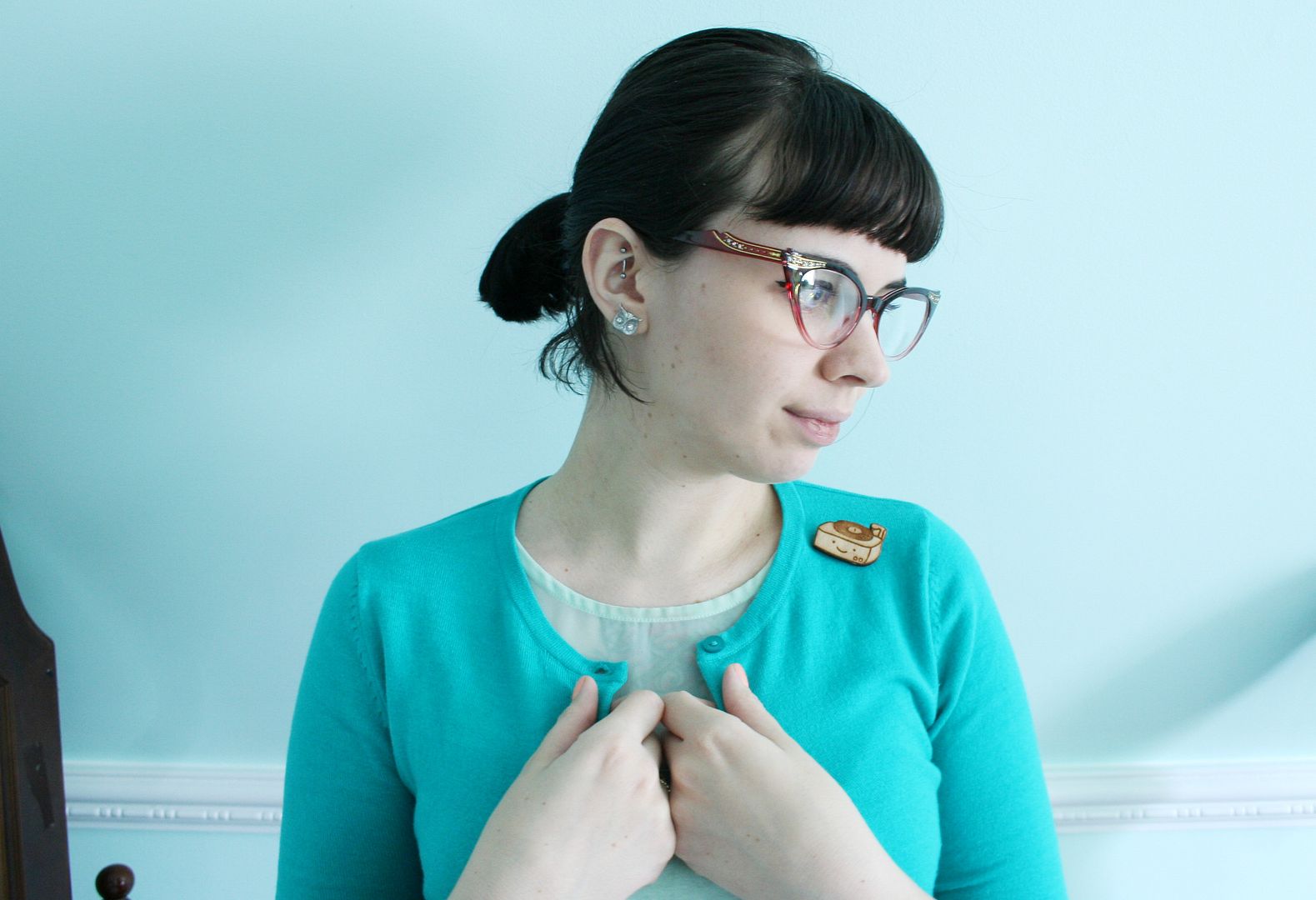 Hello! Today I thought I would choose a different background for my style photos, just to change things up every now again, instead of the same old bookcase background. I'm in the the slow process of a blog layout facelift, playing with widths and photo sizes, so bear with me! I gotta figure out my composition with the photos being bigger now. New buttons/header and "greetings" picture to come soon too!
I guess I should obviously talk about my outfit. The shoes kill my feet though. I have no idea who makes them, there's no label. Still cute! I love shades of light bluish green together, its so calming. But my record player brooch will always be one of my all time faves.
Spring is here, time to frolic!
Love,
Midge