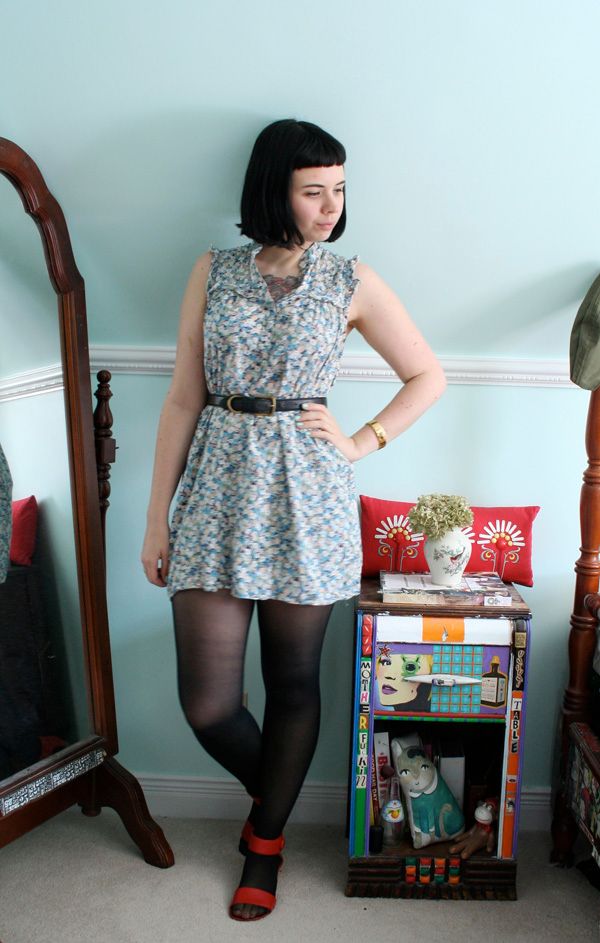 Dress// F21 (old...like 5 years old)
Belt// Thrifted
Shoes// Crown Vintage
Bracelet//Kate Spade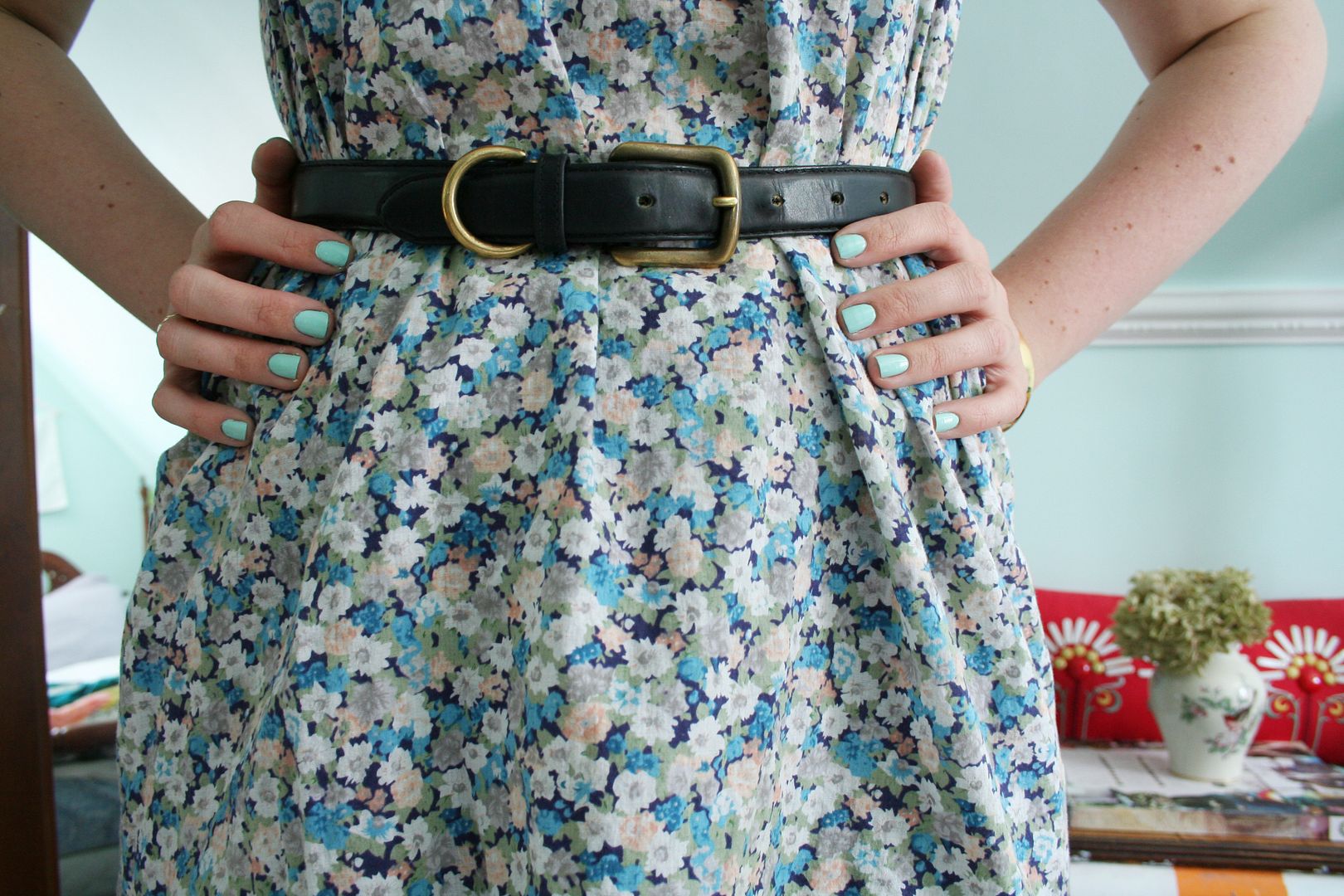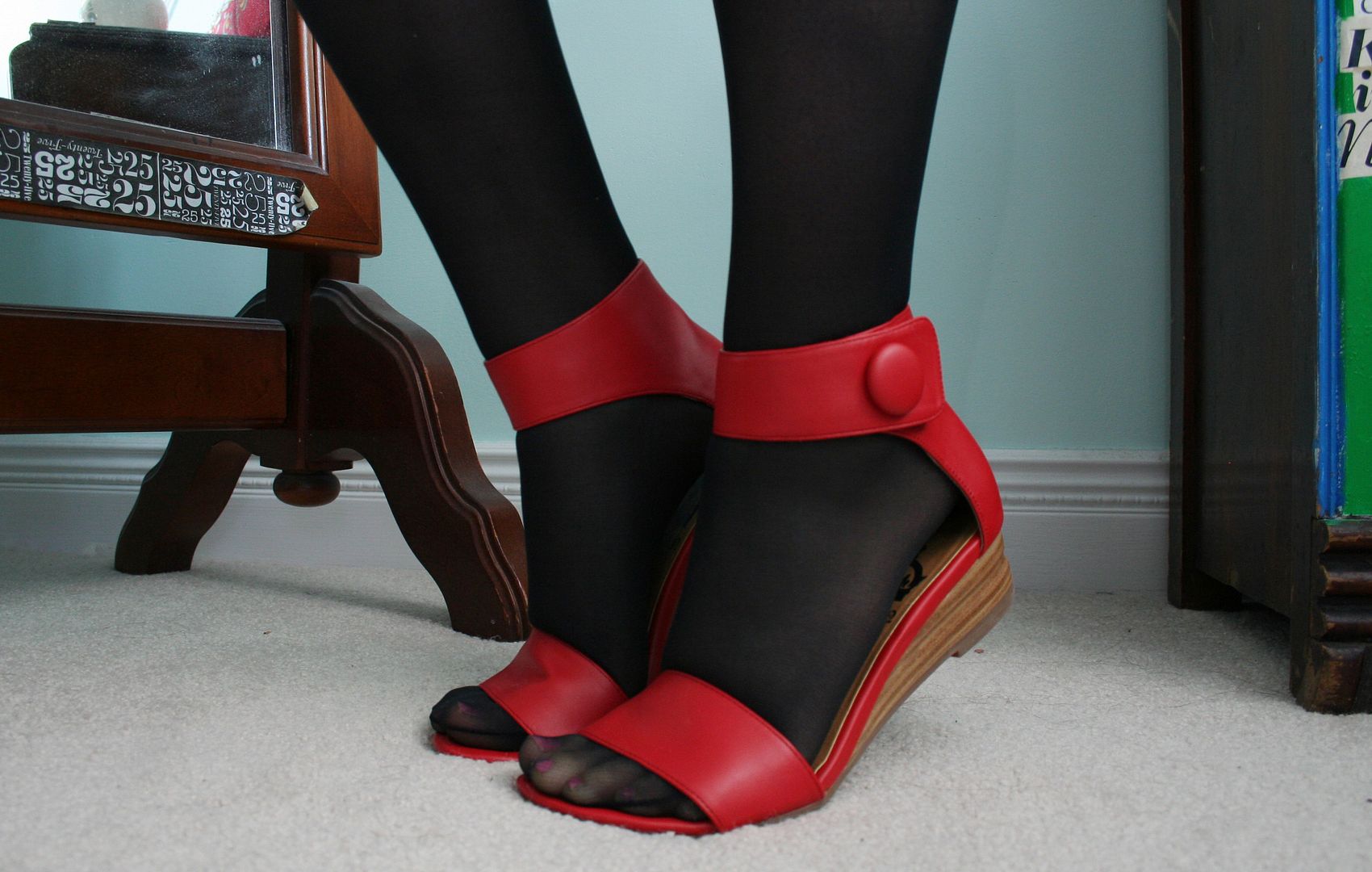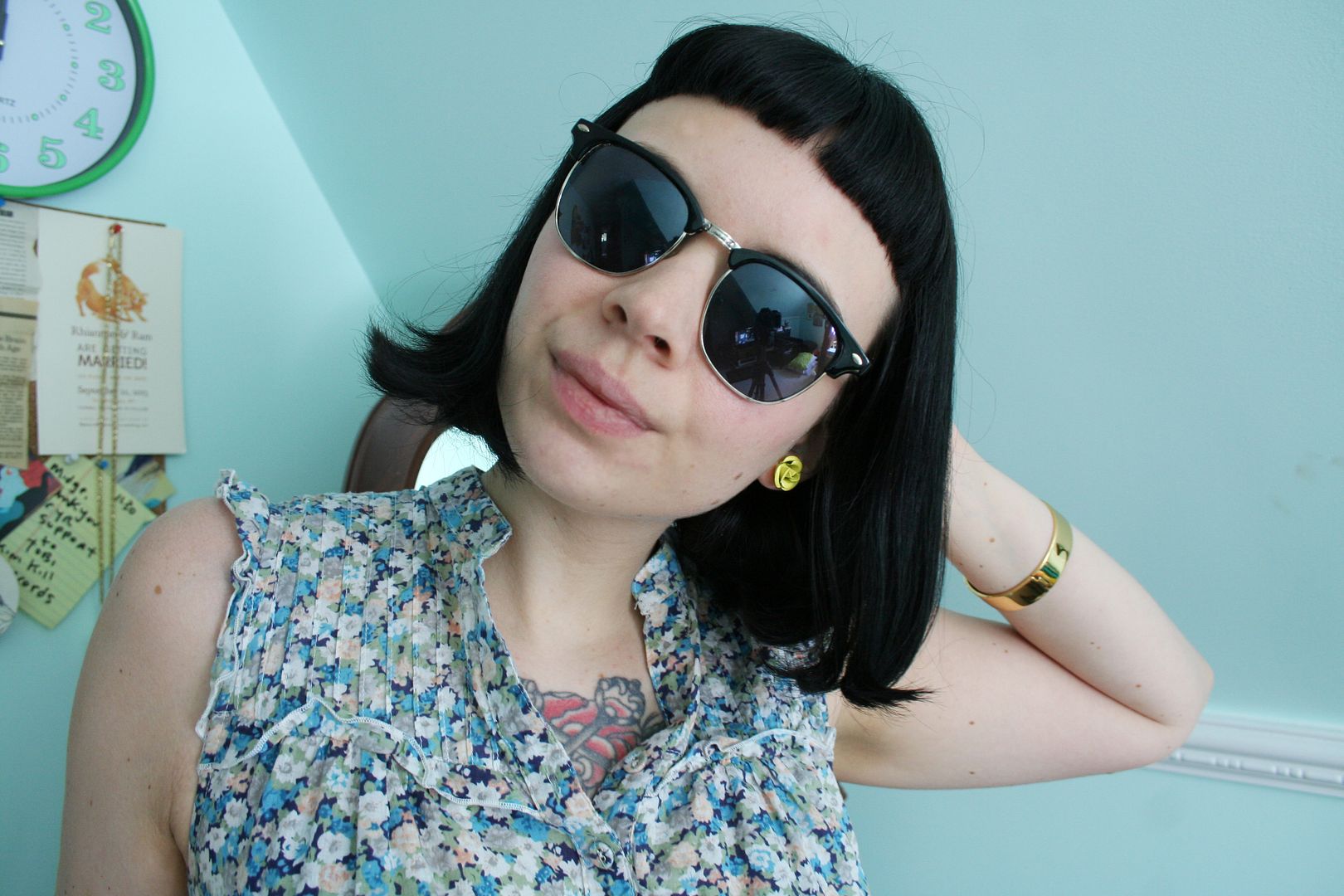 Woo Wednesday! How the hell did that happen? I feel like it's still Monday morning. these shoes I got on my DSW rampage I mentioned last week. I wanted cute low wedge sandals.. and these were basically calling my name.
I feel like, almost odd posting pictures back in my room, as opposed to some pretty beach, like in my last post..I'm just so happy with how they came out that I think I can't top it, ya know? I should get back into taking pictures in my yard, now that I'm much more savvy with the camera than when I first started. I was talking about this with a friend earlier..wouldn't it be awesome if there was like a designated park that was a a safe space for style bloggers to conjugate and take tripod selfies without feeling self conscious or with passer bys staring? It would be equipped with pretty walls and trees and plants and stuff. I would be like a utopia. Taking selfies in public scares me! All my public outdoor photos are taken by my handy dandy boyfriend. But I wish I could muster up the guts to venture out on my own! One day, I'll suck it up. Just a random thought!
I've had this dress forever, and it looks like a moo moo with out a belt. It always makes me laugh at myself. I laugh at myself ALOT.
Hope you are having a great week!
Love,
Midge