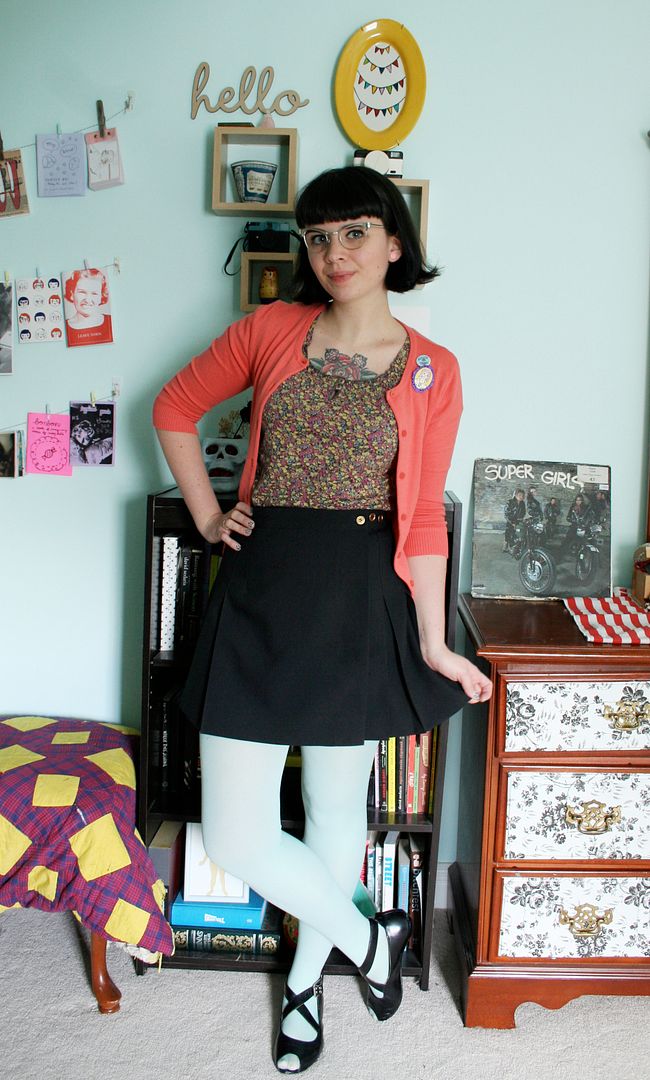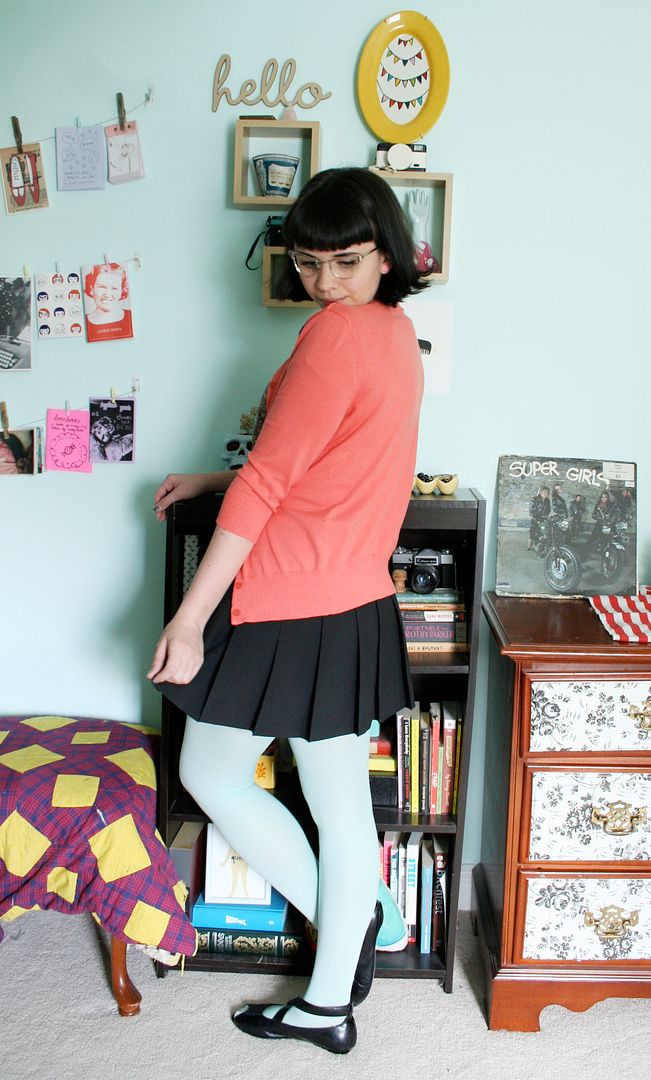 Skirt// Thrifted
Sweater// Abound
Tights// H&M
Shoes// Kensie
I love this outfit, it's so bright and cheery. I love to wear tights, and you may have noticed that I'm trying my best to stray away from just the basic black and try to wear some more fun and different ones. The black was just getting too boring. And it's Spring so it's time to try out new things anyways. I've noticed JC Penny has loads of cute tights, and for cheap.
I feel it is my duty as a style blogger to let you know, JC Penny has 5 dollar back seam tights on their site
(here)
. I bought myself a pair last night, hopefully they're decent!
It's still cold as winter out there, but at least there's sun! I'm totally one of those people that gets down in the dumps if there's not enough sunlight. I would never survive in Portlandia.
Love,
Midge