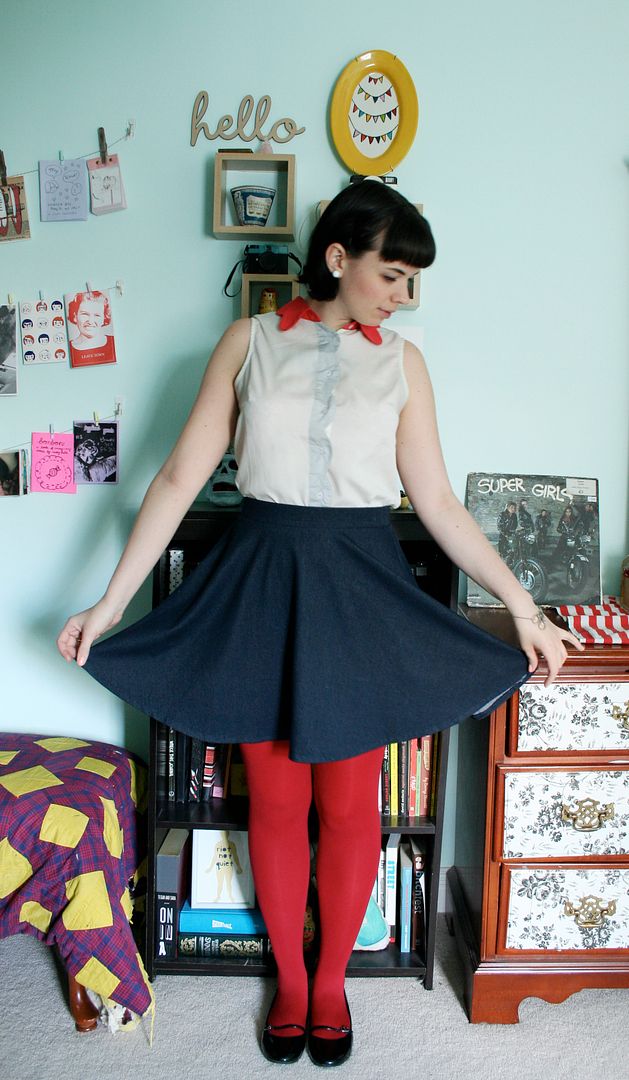 Skirt//Love Ady
Tights// HUE
Shoes// Payless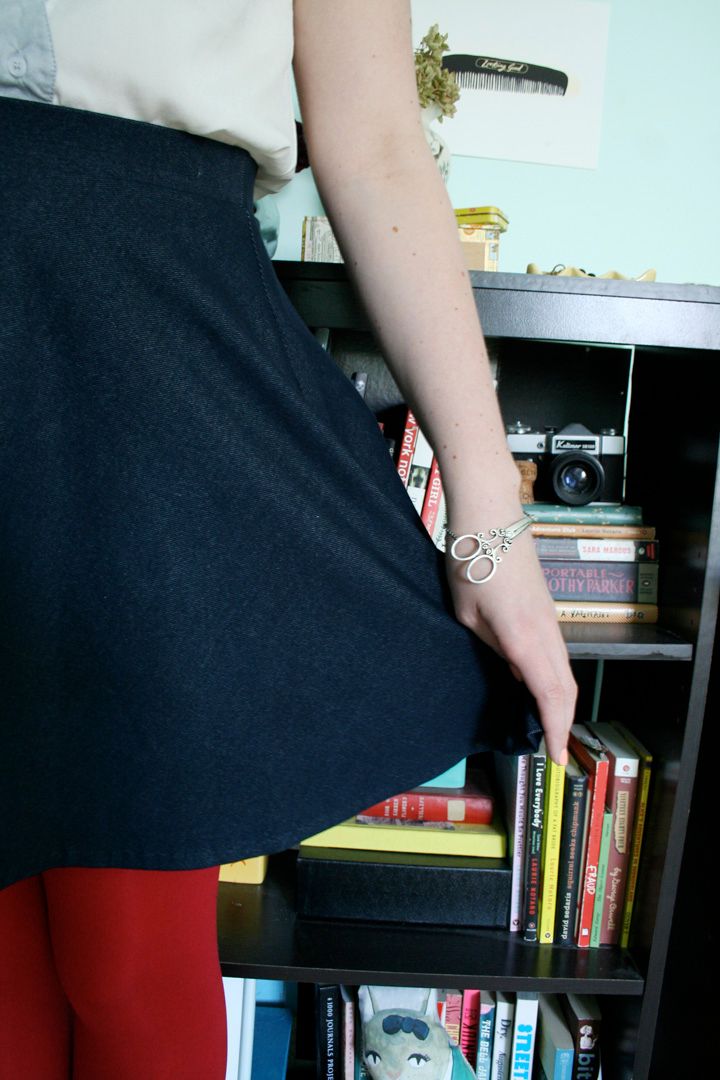 Happy April! I got this skirt the other day for Spring/Summer, to be a go-to easy skirt, that I can easily wear without thights. Even though I'm wearing it with tights today...
Things are really consistently busy over here, working non-stop! i'm still astounded that I'm able to give myself enough work to have like 10 hour days. It's kind of awesome (work-a-holic, much?)
This week, I'll be blowing the dust off my sewing machine for some new products.. oh man oh man oh man! Getting fancy! I guess my scissors bracelet is appropriate for my sewing machine re-union (its been a couple years..poor thing).
Off I go...
Love,
Midge