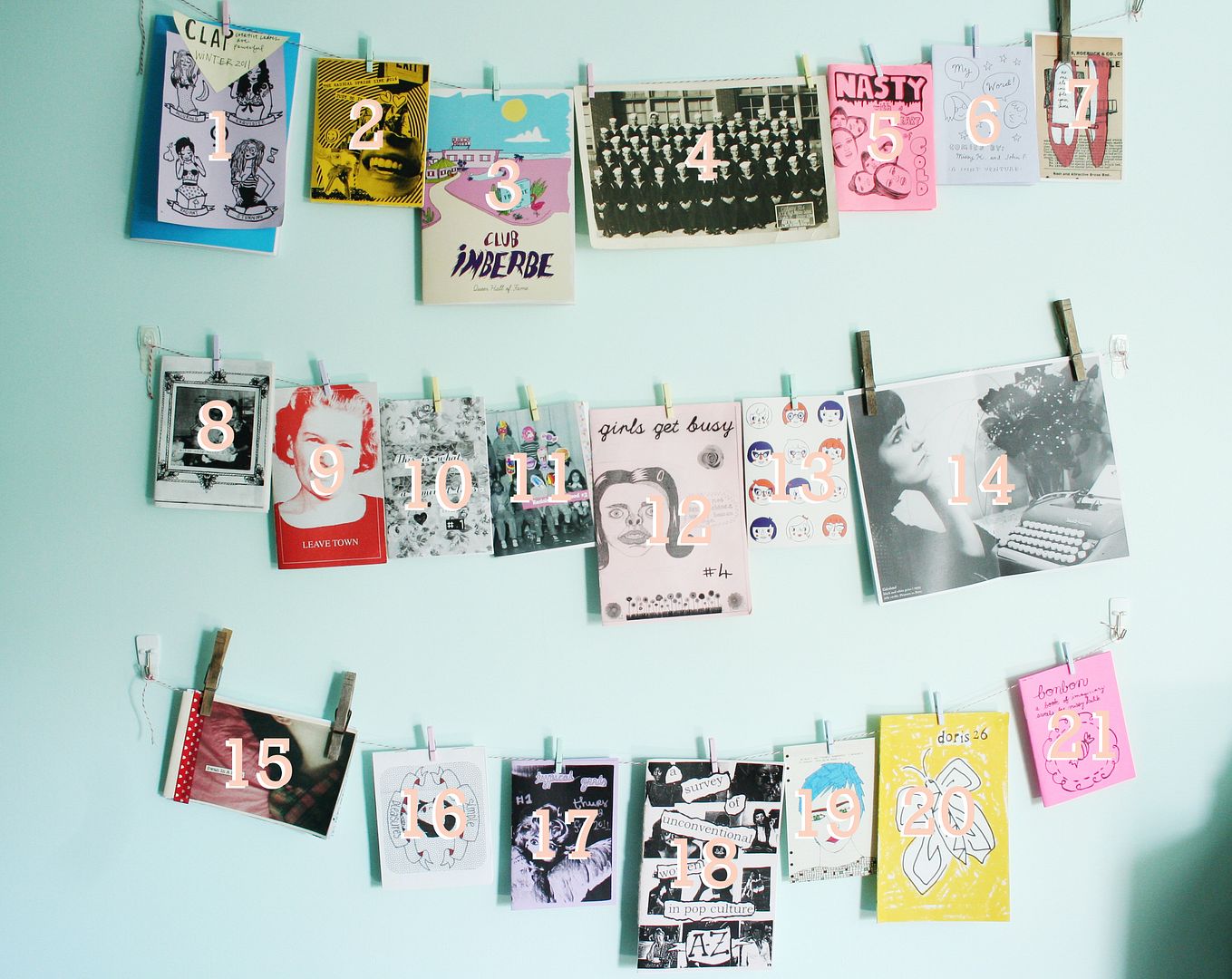 So my zine/art wall is in the background of a lot of my pictures, so I thought I would share with all of you the lovely people who are responsible for my bedroom's best decoration!
1//
Clap Zine Winter 2011
2//
Just Do it Zine by The Radical Uprise
3//
Club Imberbe by Una Buena Barba
4// Vintage photo of some sailors cause I like sailors. They're all probably dead by now/crotchety old men.
5//
Nasty with a Heart of Cold by Jenny Herbert
6//
My Word By Missy Kulik
7//
No One Can Fill Your Shoes Print by Jordan Grace Owens
8// Motor City Kitty #19 (traded..can't find a link to find it online)
9// Leave Town Zine (no website)
10//
This is What a Feminist Likes by Audrey
11//
Reclaim Your Girlhood by Laurence and Luna
12//
Girls Get Busy Zine #4
13//
Girls Girls Girls car/print by Tuesday Bassen
14//
Live Through This Feminist Riot Grrrl Retrospective
15//
Swan in a Ditch
16// Simple Pleasures By
Jen Williams
17// Typical Grrrls Zine by
Tukru
18//
Survey of Unconventional Women A-Z by Womanhouse
19// Postcard by Daisy de Villenuve
20//
Doris #26
21//
Bonbon by Missy Kulik
Love,
Midge