Last night gave myself a major bang trim! I always cut them just a tad too short, but hey, it grows. Every time I cut my own hair, no matter how it comes out, I always have this OH GOD WHAT I HAVE I DONE feeling. But it always passes. And then I take celebratory self portraits. Yay!
Headband// Modcloth
Glasses// Vintage
Sweater//
Abound via Nordstrom Rack
Top// Charlotte Russe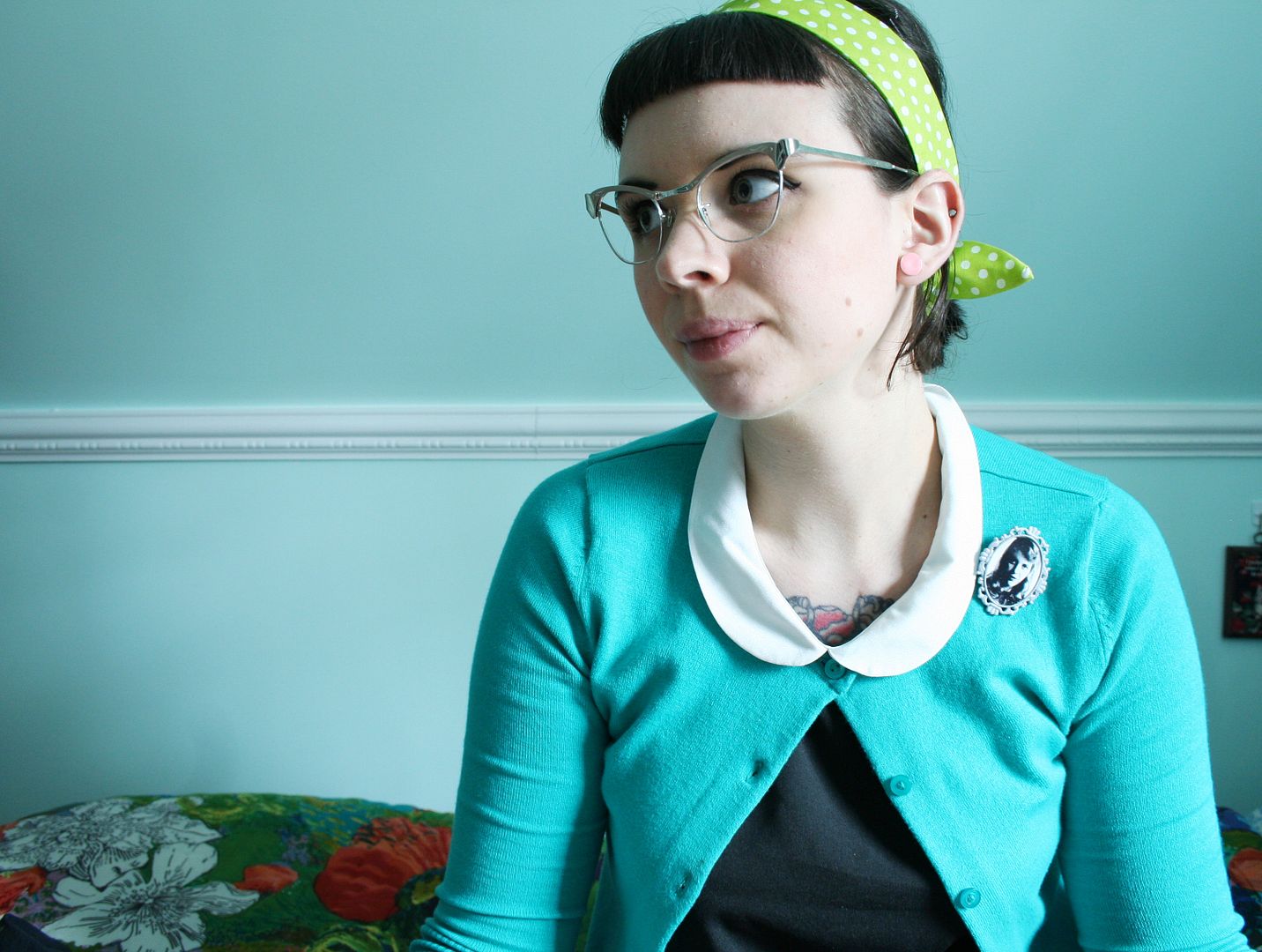 I'm quite pleased with how straight they came out. I used the same method I did in
this tutorial.
I also like having my hair at this length, I can wear it loose it it's usual flippy style, or I can put it up in a cute mini-beehive do.
Oh, and that's a bump-it in there. You heard me. A bump-it. They're not just for Jersey Shore prom queen girls anymore...you heard it here first!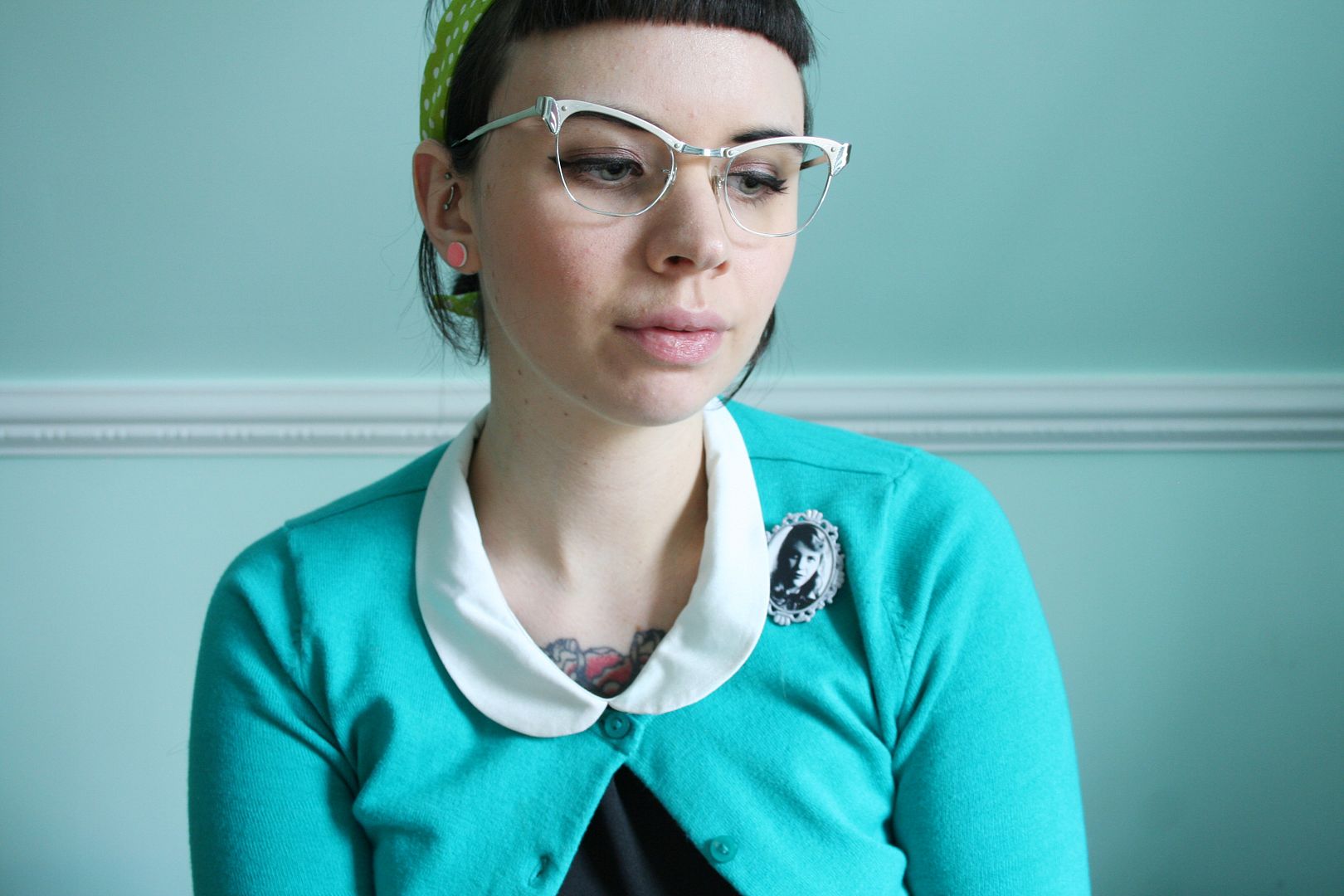 Happy almost Friday!
Love,
Midge