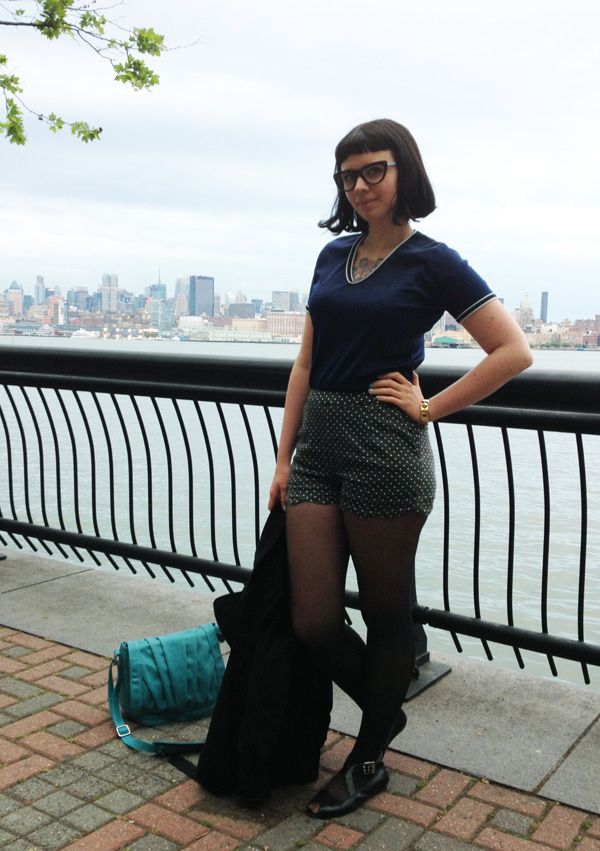 Top// Thrifted
Shoes// Kensie
Glasses//
c/o Coastal
Bracelet// Kate Spade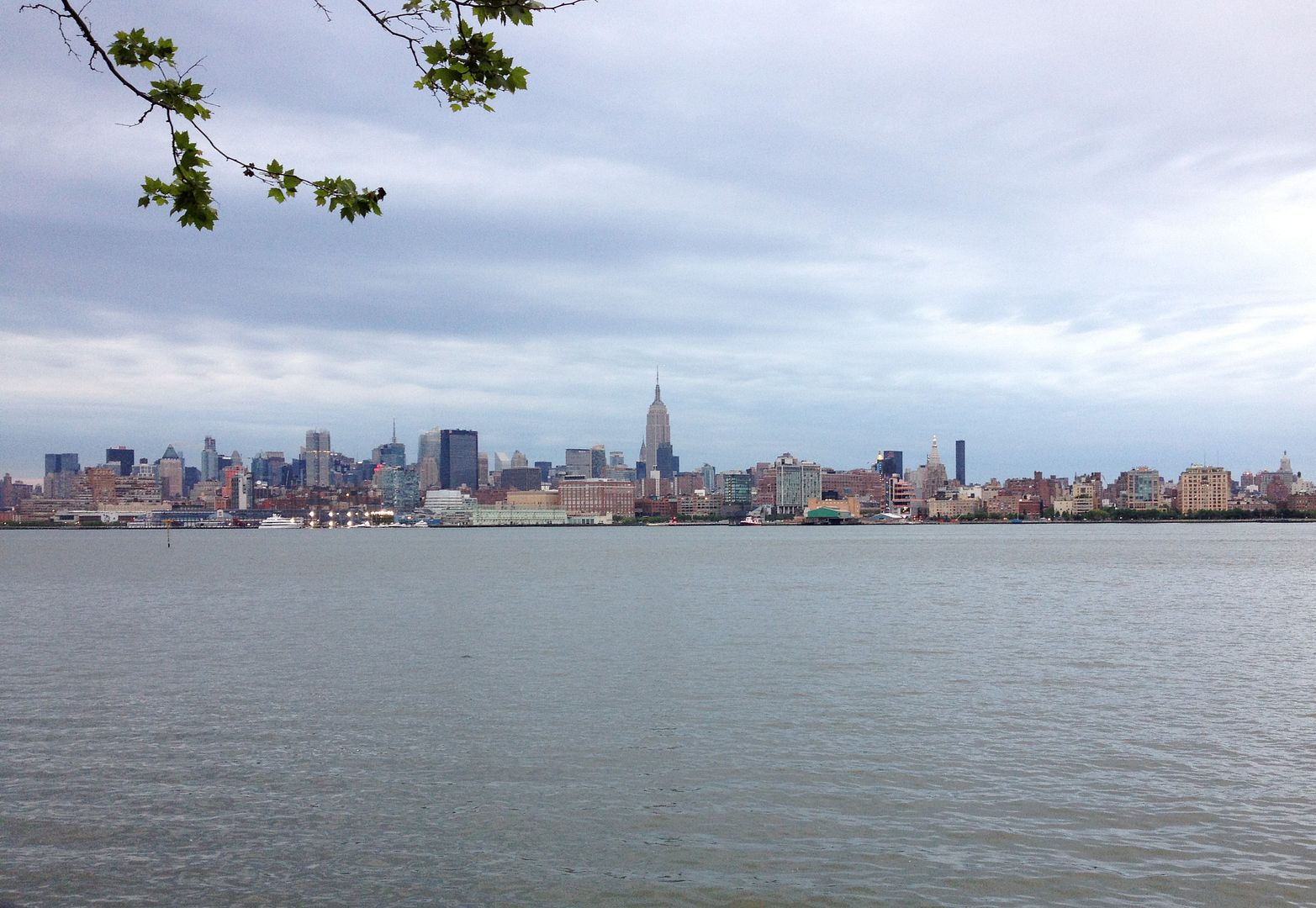 This was this past weekend in Hoboken. Next time I'll have to bring my dang camera, not just my iPhone. The weather was blaaah though. The main reason we were there was we wanted to talk to a few realtors because we're are starting the looong process of looking for a condo. Hoboken is definitely my first choice, it is beautiful there, and you definitely get more bang for your buck in terms of homes there (as opposed to NYC). Can't wait to go to some open houses! I wanna be able to actually see the kind of space we're looking for and all that ya know? Sick of looking at just pictures of places with that wide angle lens thing going on, haha. But it is really super exciting. Hoboken has so much to offer, there's everything you could possibly need on Washington street. And I feel safe there, which is important. AND theres the water front! I would love to live near this view. I would just have to adjust to being a Jersey Girl! Aaah!
So, this outfit wasn't really appropriate for the rain, so I'm gonna have to repeat it sometime soon. The shorts are stretchy denim so they're comfortable. And I've had this thrifted shirt since like high school. I love the sailor-esque look of it. Not to mention I look pretty poised considering I have two tequila gimlets floating around in my belly in this photo. haha!
Well, it's Monday and I'm still sitting on my bed. Not in bed, I made it and everything, but something tells me I should migrate into my office and be productive.
Love,
Midge