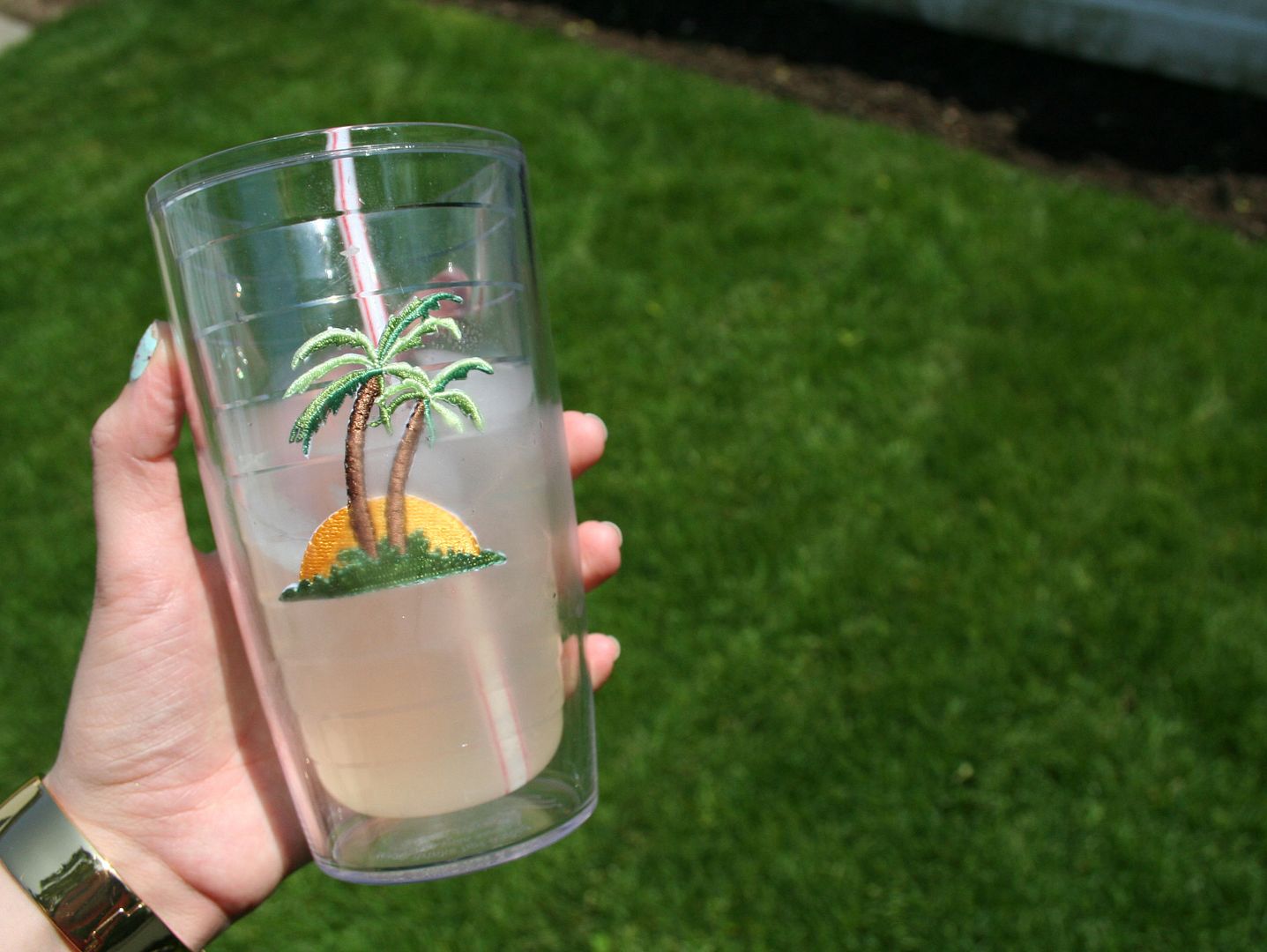 Wow only 10 photos to go already! The months have been flying by.
Today was our first "like summer" day so I thought sipping lemonade out of my palm tree cup was a good choice. The first day of summer is exactly one month from today, so I this picture for today is mighty appropriate :)
It's actually just straight lemon juice, some ginger, and a tiny bit of agave. I don't like drinks to be too sweet, so this works for me.
Love,
Midge