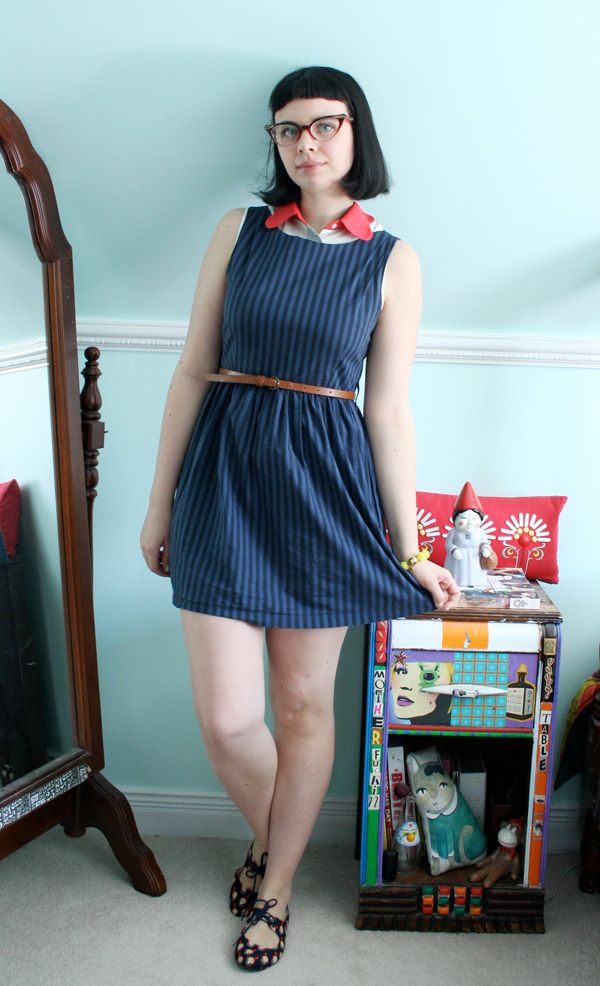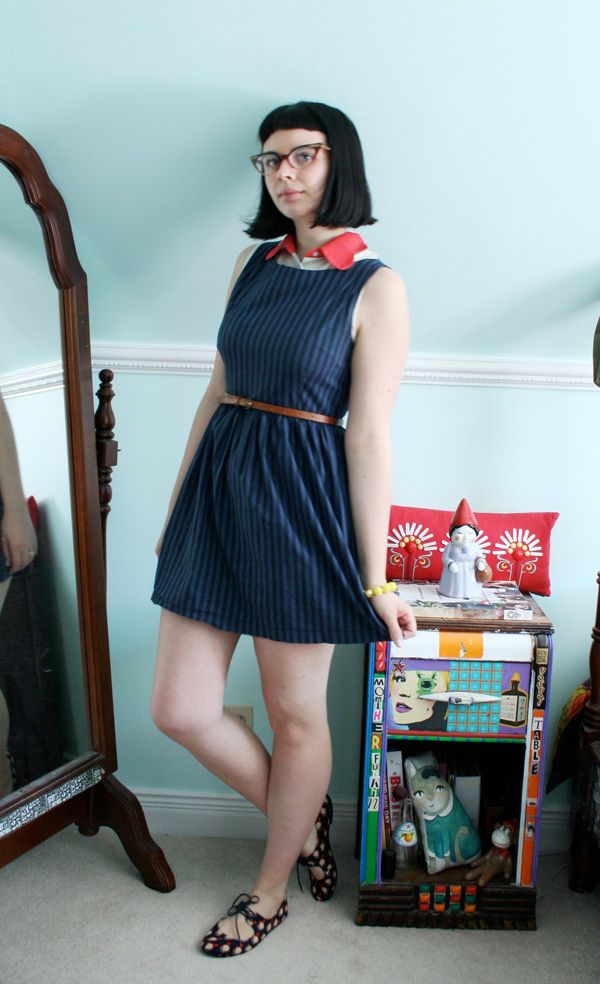 Dress// Thrifted
Shirt// Modcloth
Belt// H&M
Glasses//
Kiss
Bracelet// Kate Spade
Shoes// Restricted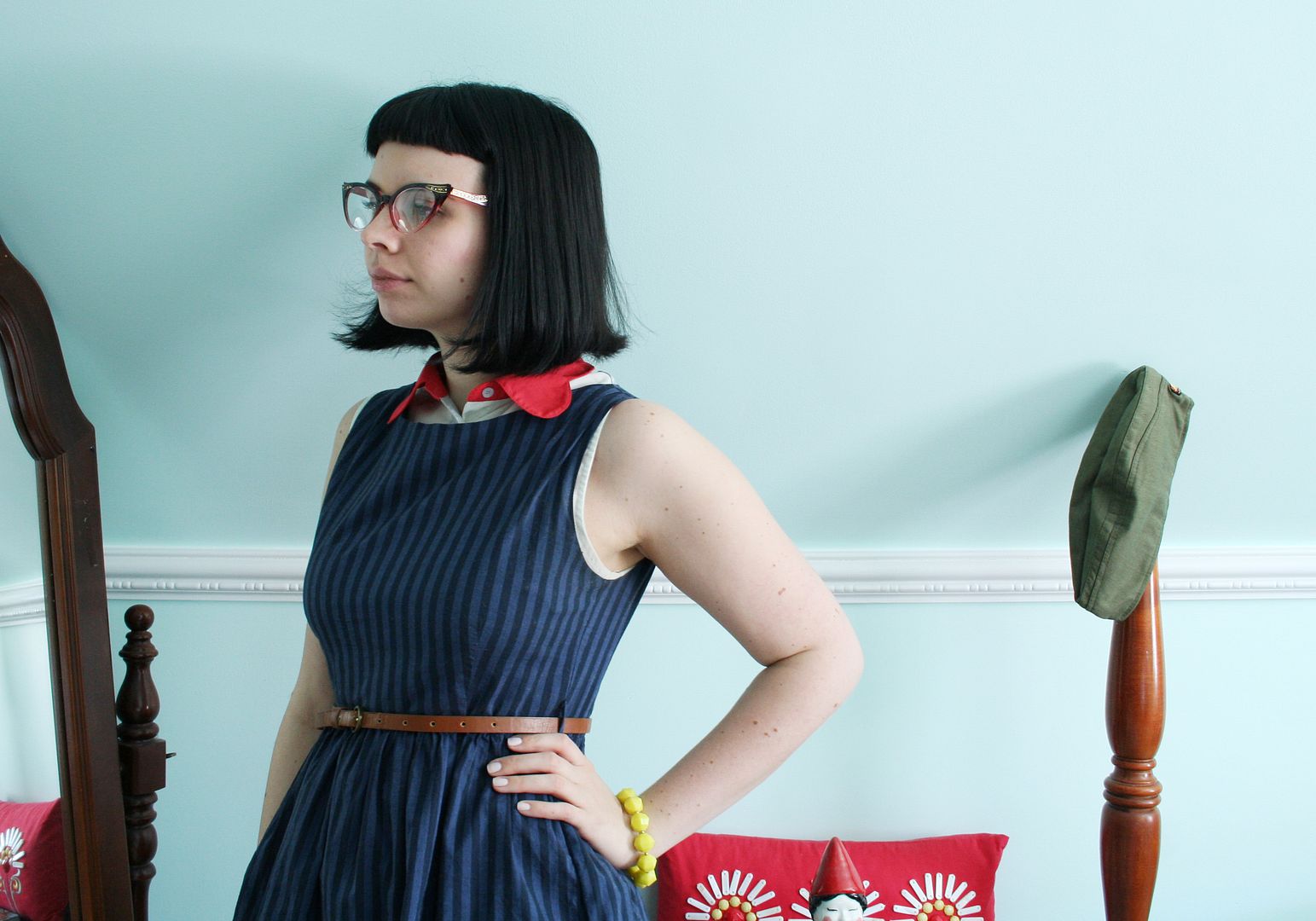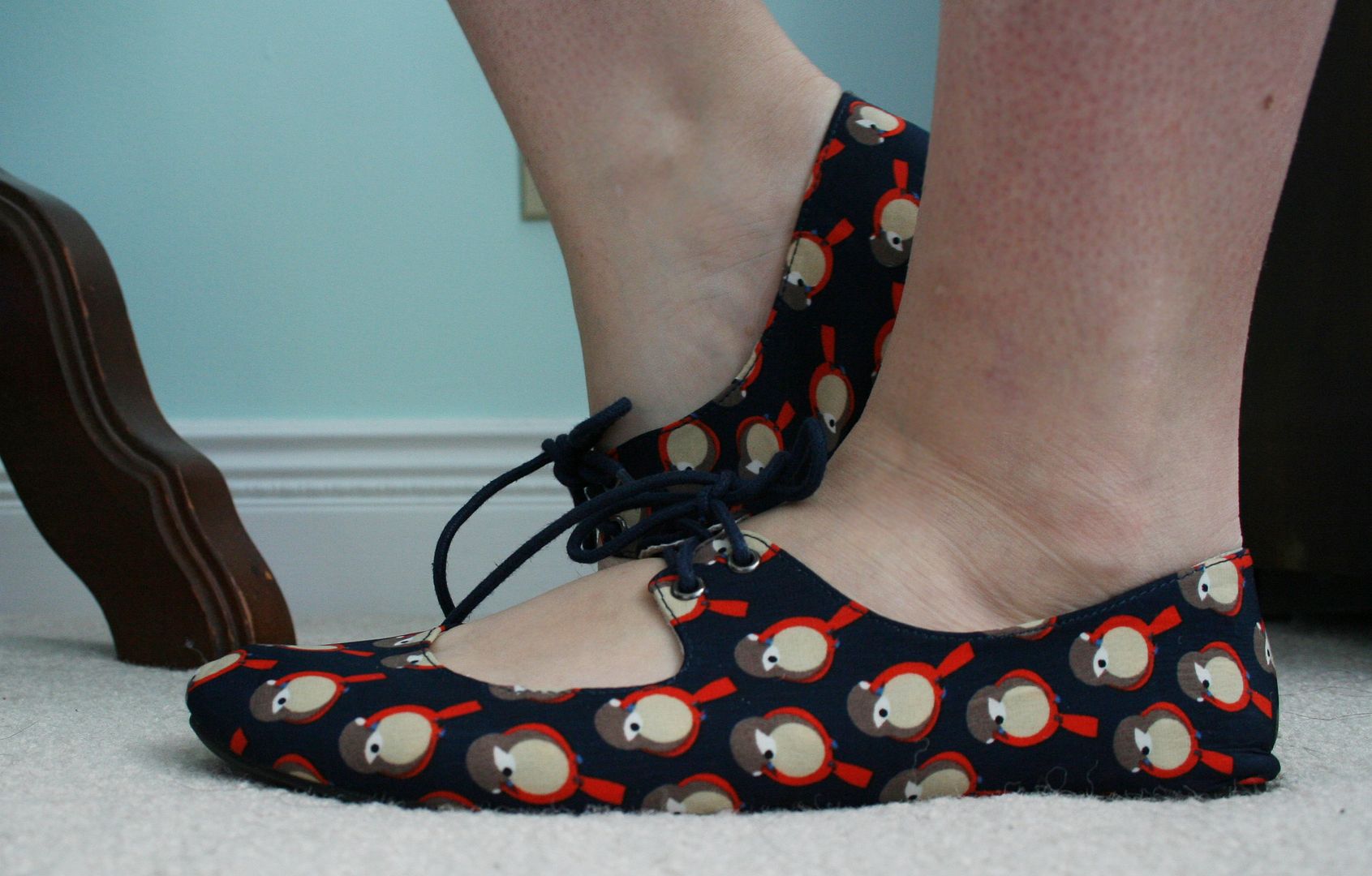 Oh hai! Happy May! I'm really into this whole layering thing lately. And this shirt is perfect for layering under things, because the collar is so great. It'll add a pop under any of my dresses, it's perfect!
I have two pairs of shoes with this awesome pattern, bought them at the same time because treat yo self. Different brand though, which is strange. Whatever!
This week is gorgeous, I love working with the fresh air from the window..and it gives me a break from the fumes! (just kidding, mostly) This weekend I'm planning a day trip to Hoboken,one of my favorite places, with Mike for his birthday. It'll be our first time visiting there since Sandy, so it will be good to be back and hang out by the waterfront.
Love,
Midge