Top// H&M
Shoes// DSW (old)
Bracelet//
Betsey Johnson
(Similar)
Glasses//
Coastal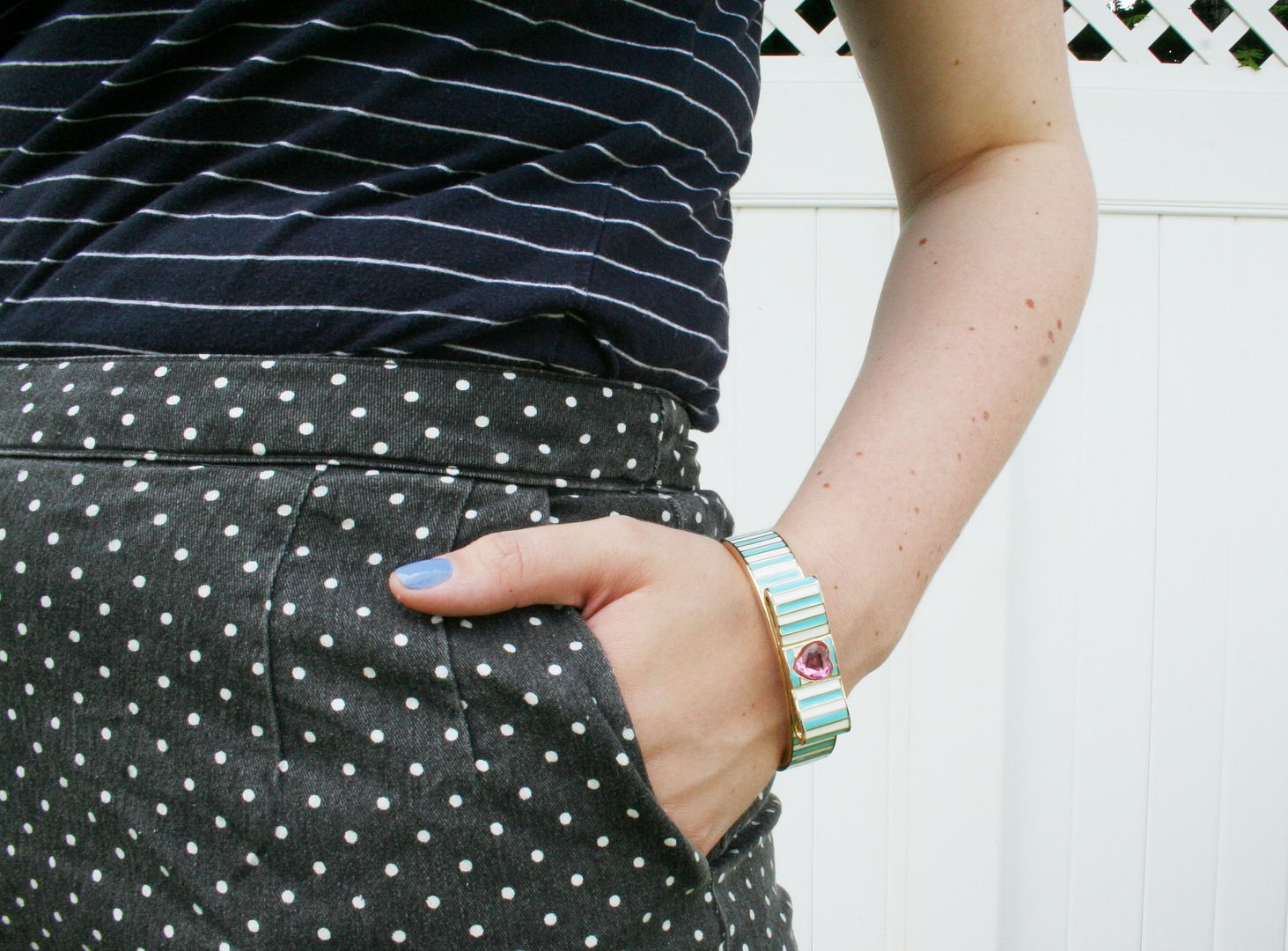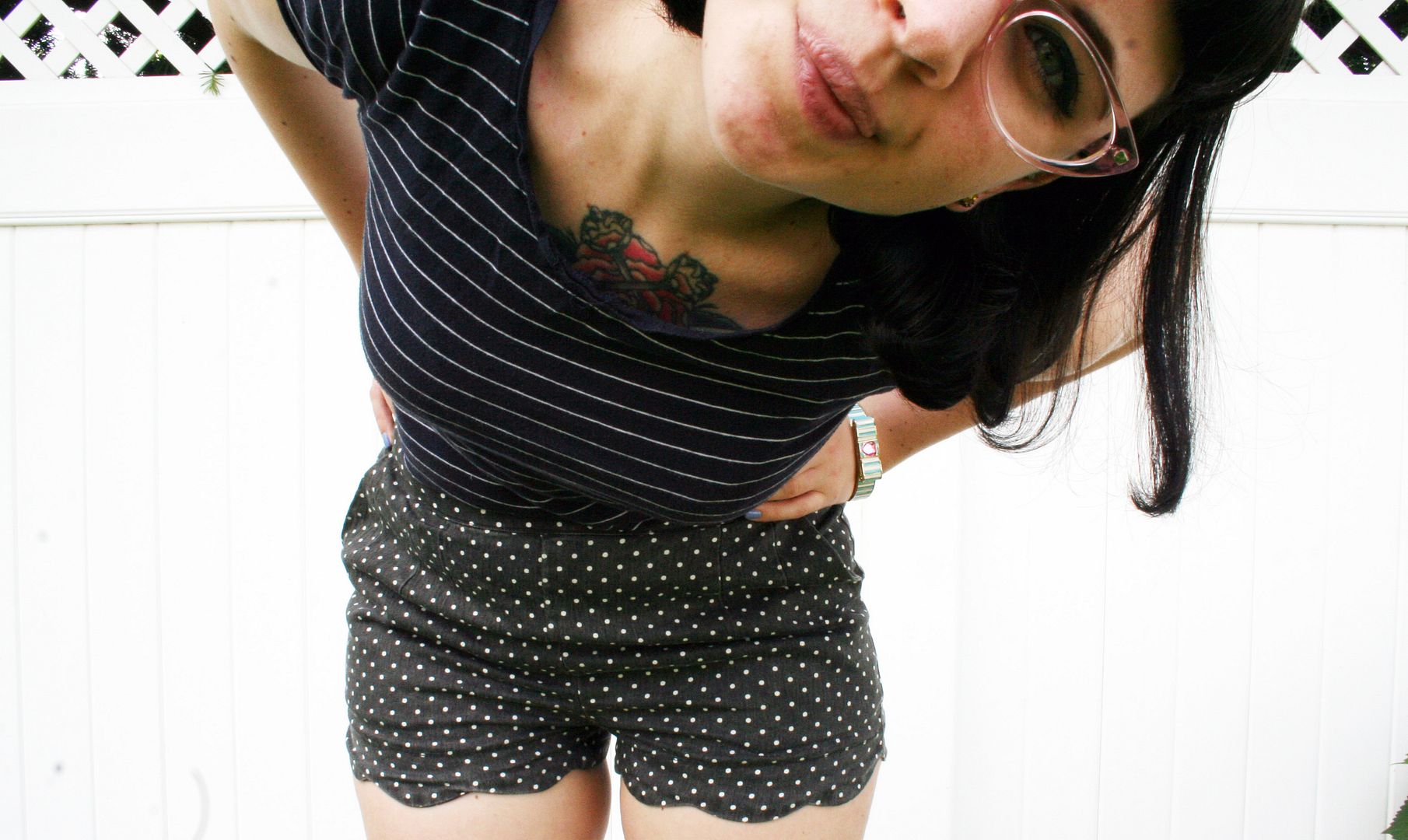 Hi! I got another pair of new glasses. Aren't they the cutest? Anything clear and pink is for me.
Anywho, I found myself wanting a simple striped shirt recently and I actually found this one buried in my pajama drawer. I do that sometimes, because I can kinda be a ditz, and then forget I won certain things cause I just blatantly put them in the wrong spot. But whenever I find my self wanting a piece of clothing that's really basic, I always scour my own collection first. You'd be surprised how much stuff you already have...it's like shopping in your own closet! (I do this kinda thing often) (I have ALOT of clothing) I love finding old things I forgot about and reworking them into my evolved sense of style. It's like a fun style challenge...creating new outfits with old stuff.
In other news, IT'S HOT AS HELL OUT THERE. I'll be hanging out with my new BFF the air conditioner now, later!