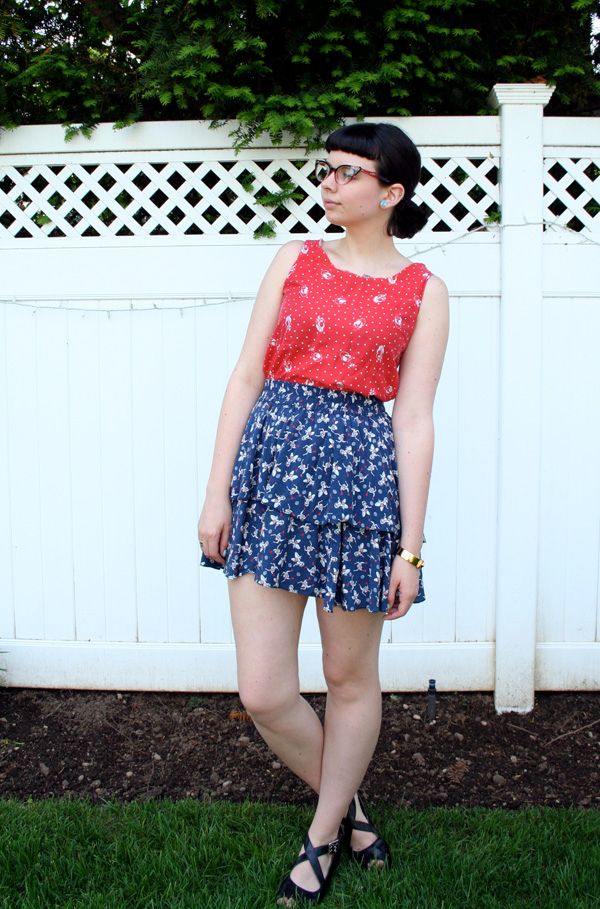 Top// Thrifted
Skirt// Zara
Shoes// Kensie
Glasses//
Kiss
Earrings//
Handmade
Bracelet//Kate Spade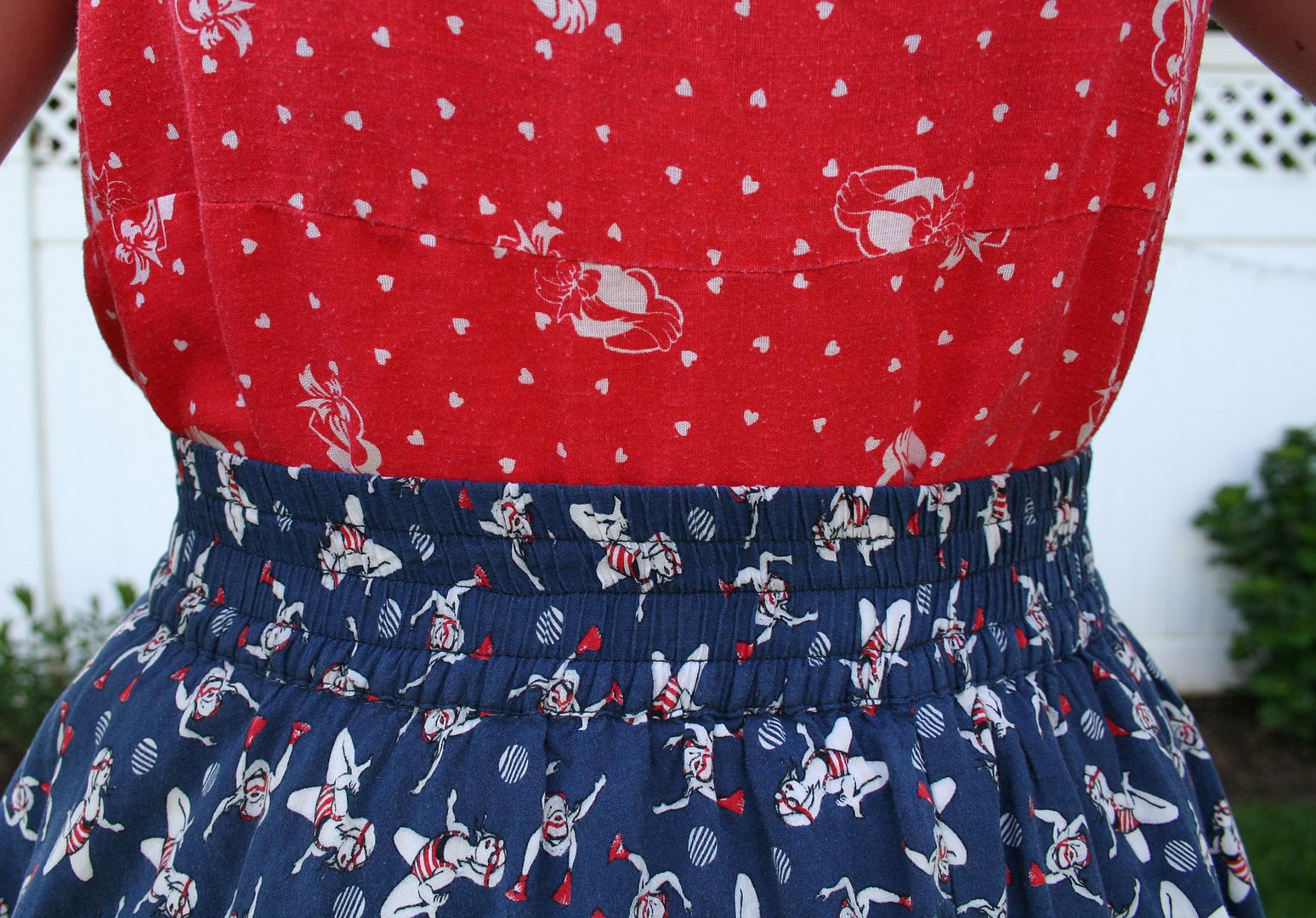 Ahh, you guys, I managed to combine two of the cutesy-ist prints into one outfit! I think they go well together, though, it might be a daring combo. This is one of my favorite skirts for summer.and flowy so I stay relatively cool in it. The print is super summery, and its nice Even though it's still Spring, it sure felt like summer today. I have my AC blasting right now.
My office has expanded with stuff so much in the past year that I have to buy a power strip for everything, cause I don't have and room on the wall for my AC anymore! But that's good, my office is like and OFFICE now. It almost a year since I've been doing crafting as a living now...woah! That's kinda crazy to think about, but awesome.
Wow, I'm so exciting..talking about outlets. I'll stop now, haha.
Love,
Midge