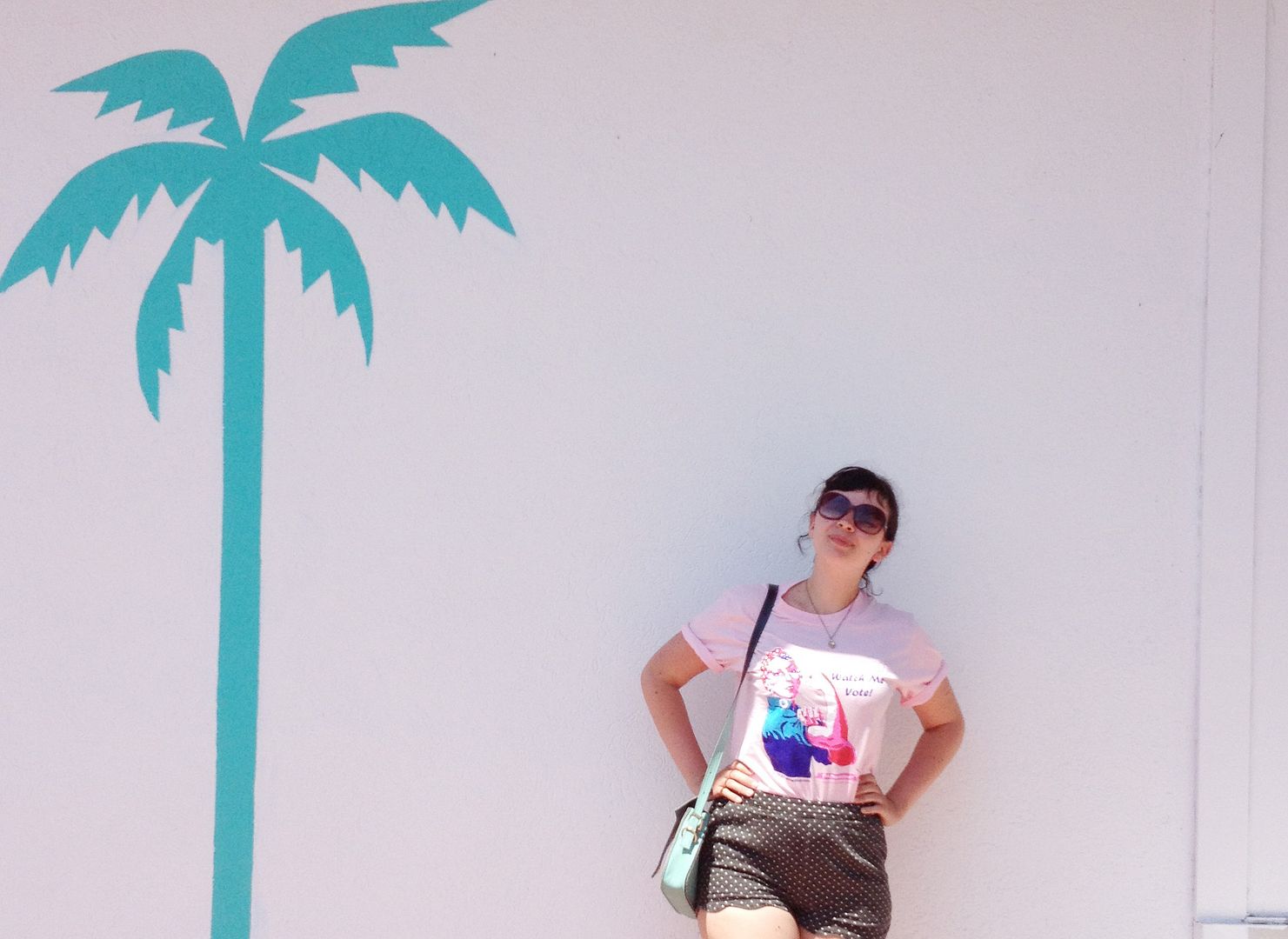 I'm back from vacation! Literally, like JUST got home. As you may know, I took most of my pictures using my film cameras. I have a few that I took with my iPhone though, this outfit being one of them.
I bought this Rosie the Riveter shirt in a little vintage shop on Montauk's main strip. I don't think this shirt is
vintage
vintage but I still needed it. I packed a whole bunch of outfits with me, planning them out in my head, but once you get in that relaxed beach town mindset, planning outfits and thinking about things like that kinda go by the way side, and you just wanna relax and have fun. So, a lot of my looks were kind of laid back and easy breezy.
Have you ever seen Eternal Sunshine of the Spotless Mind? Remember the diner with the panoramic windows? That's where I'm standing outside in this photo. They recently turned that diner into a trendy Mexican restaurant that has some awesome branding, with lots of turquoise and a palm tree logo. And some great veggie tacos.
I'm going to get some rolls on film developed tomorrow, and I'll share more about my trip when I post those :)
I have a lot to catch up on over here, later!
Cheers,
Midge