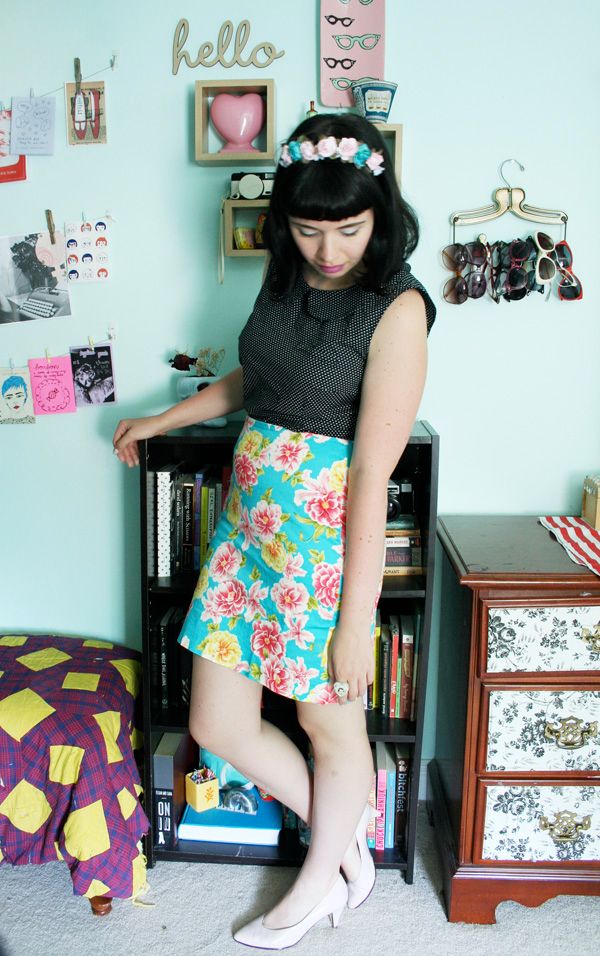 Top// JC Pennys
Skirt & Shoes// Thrifted
Crown// Handmade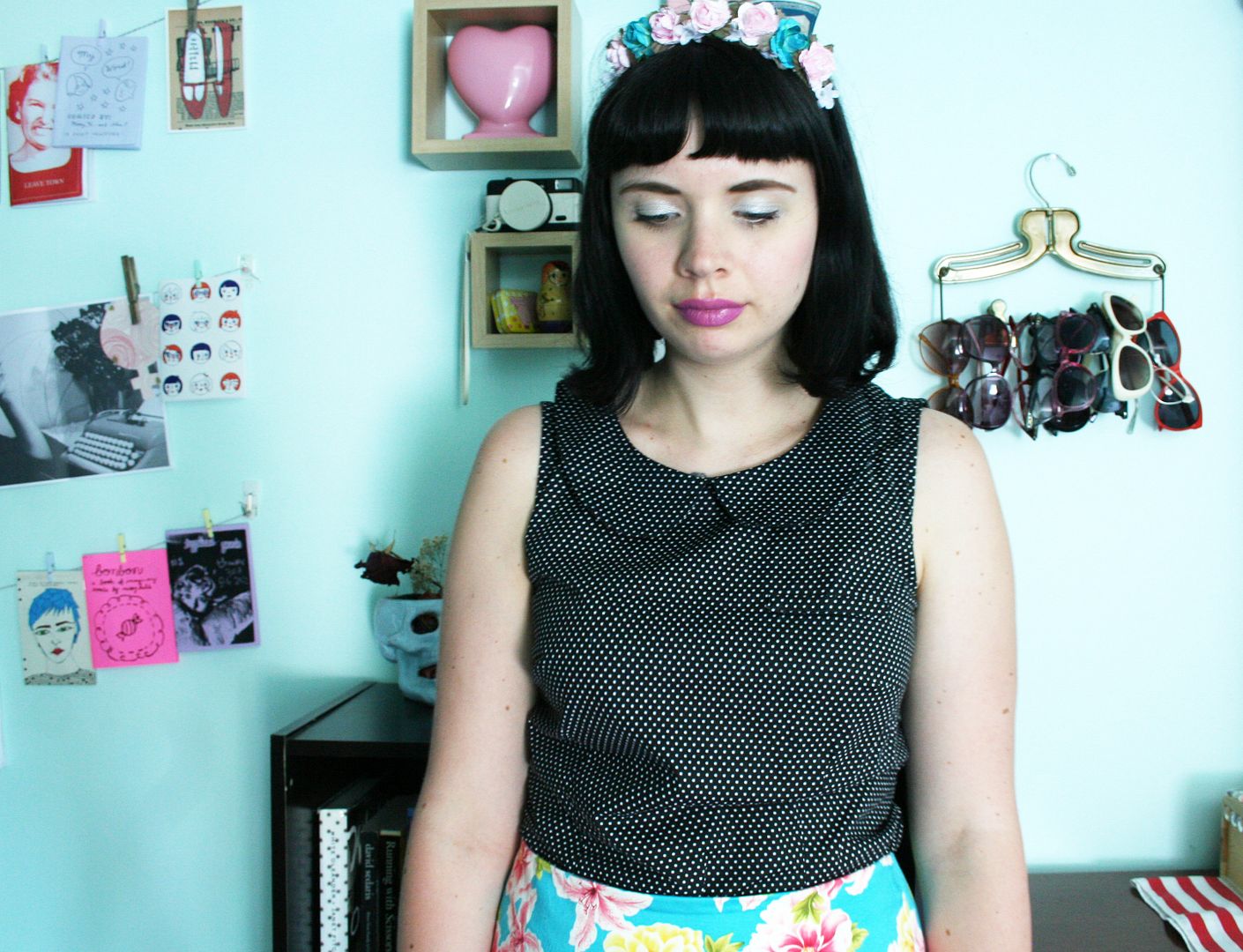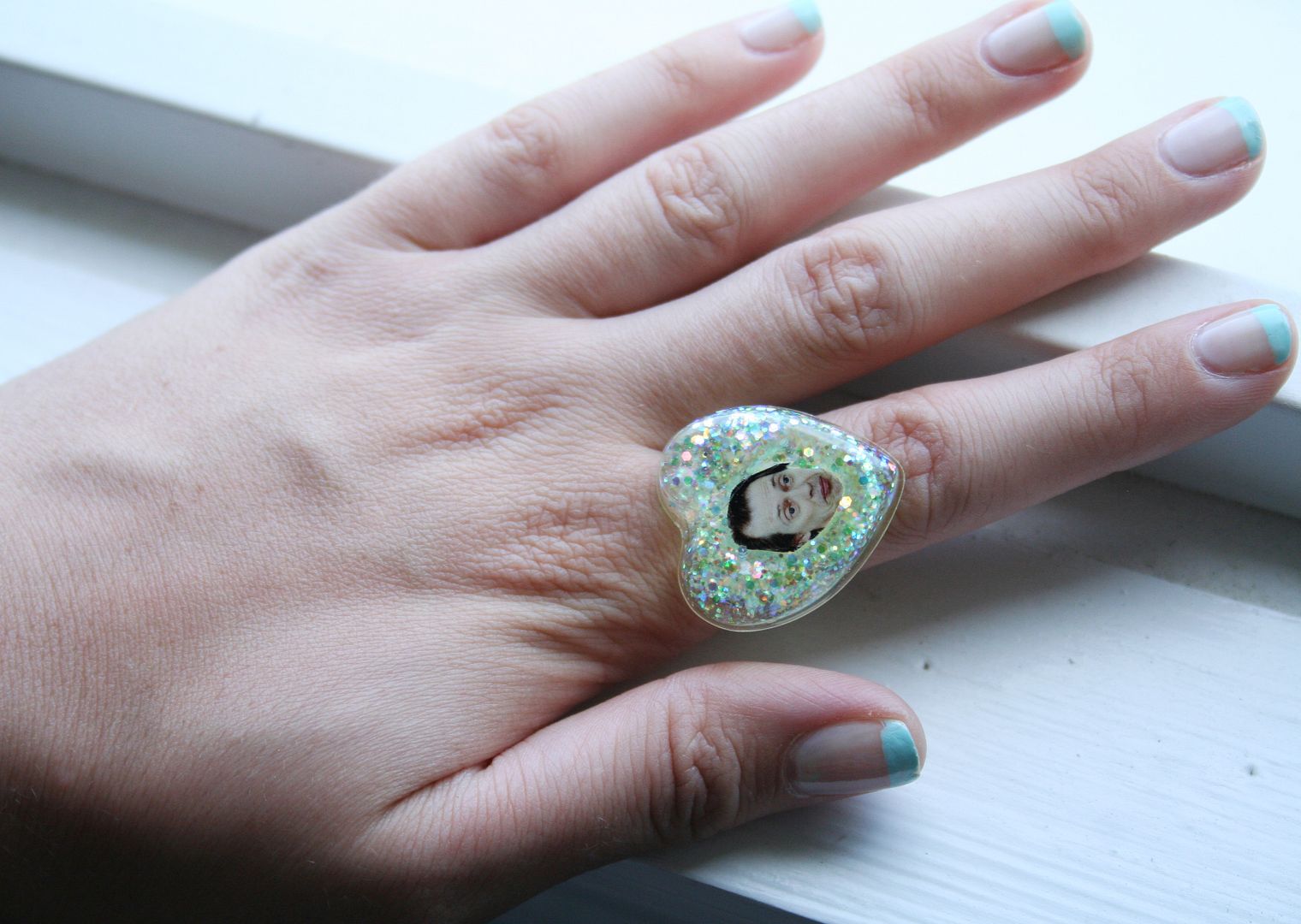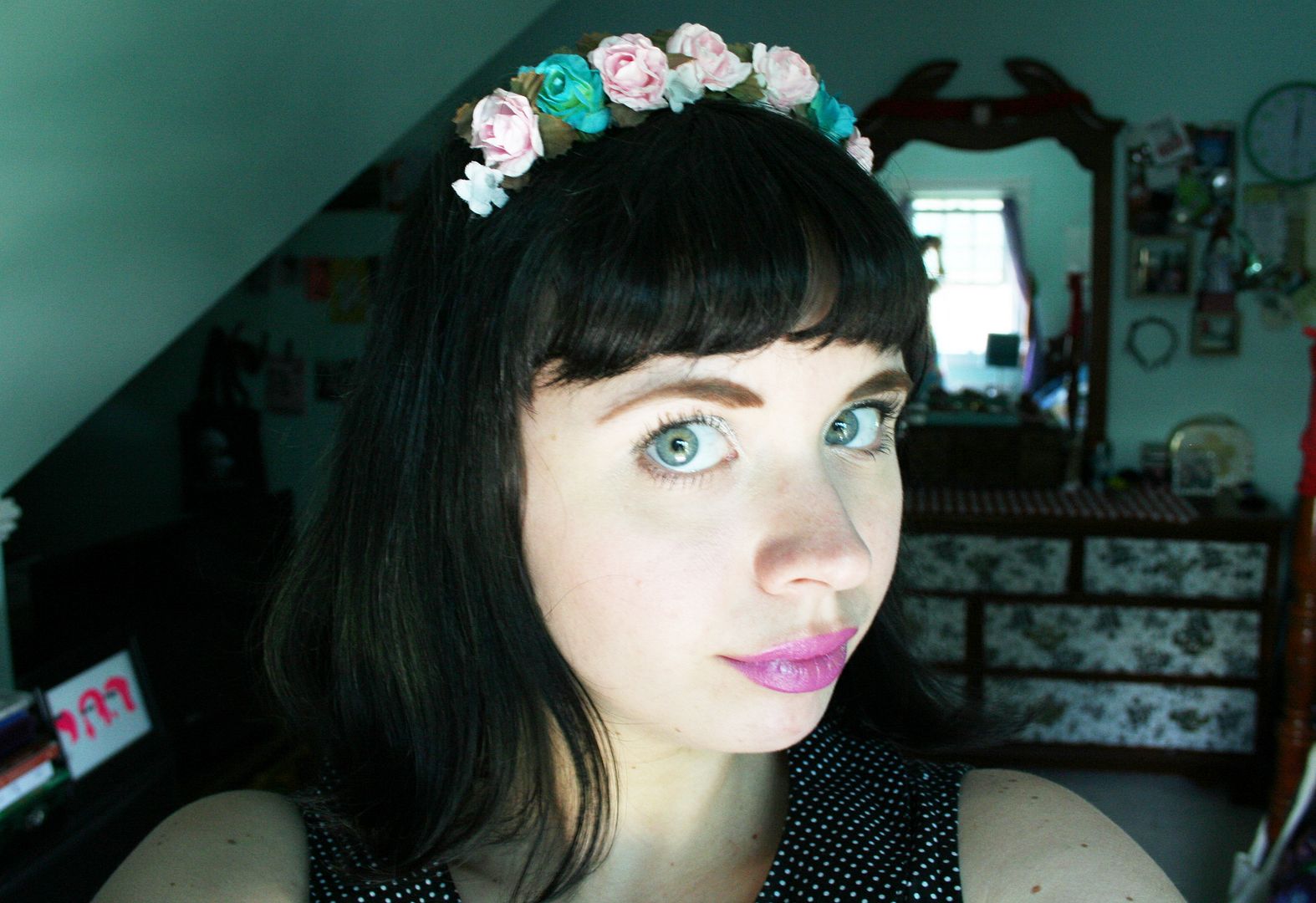 Well, this outfit is definitely "a look". It sure does brighten up a gloomy day though. How hilarious is this Steve Buscemi ring?! I got it at the Renegade Craft Fair a couple weekends ago. I can't sop wearing it, every time I look at my hand I laugh. And it's a great conversation piece. "Is that Buscemi on your glittery heart ring?" "Why, yes, it is".
I've also been really into the brightly colored french manicure lately. I've been painting them like tbis for the past two weeks, switching out the colors.
Not too much else to report here, just that I'm really hungry and have to eat some lunch, and then I have to go to the container store cause I unexpectedly ran out of jewelry boxes for my etsy orders, need to make an emergency trip! Before it starts friggin down pouring. My outfits are way more exciting than my actual day to day life, haha!
Love,
Midge