I got some of my film developed! I still have some rolls waiting to be used up, but here's what we have so far! These pictures are making me miss my trip so much...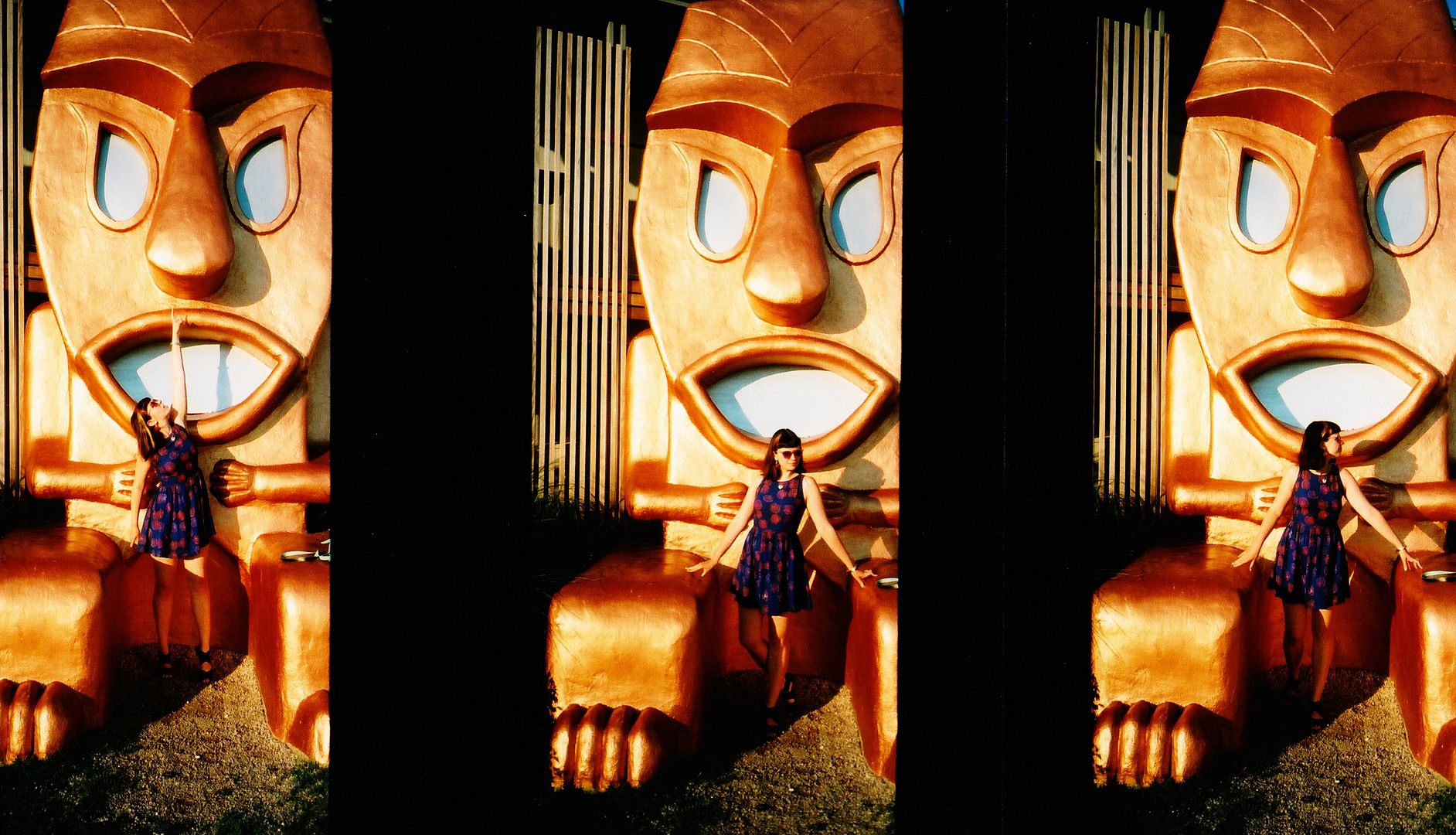 This tiki man used to painted all primary colors and looked way cooler. I guess they were trying to class it up by painting it gold? Which seemed strange to me. But I still need pictures in front of it, it's a tradition.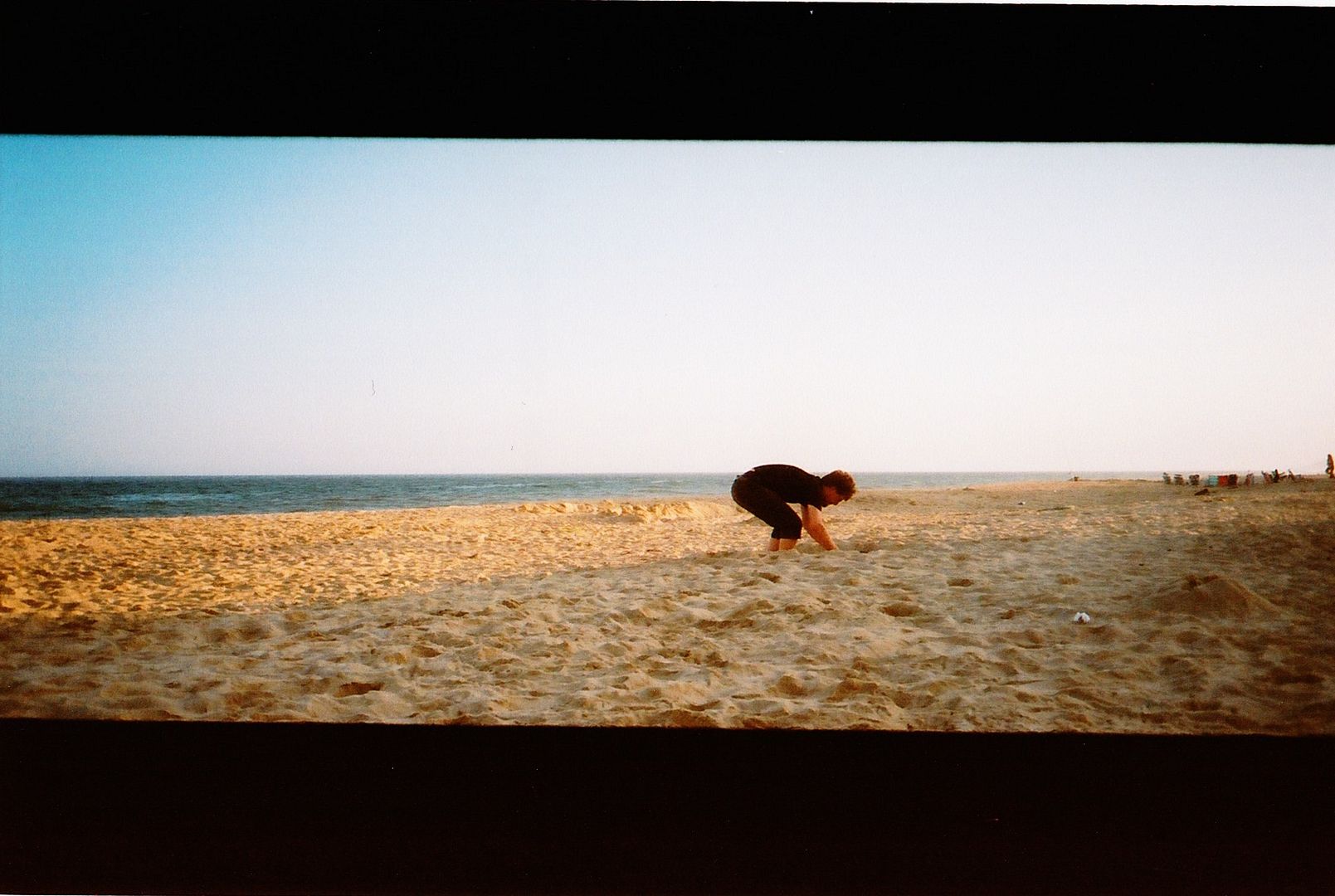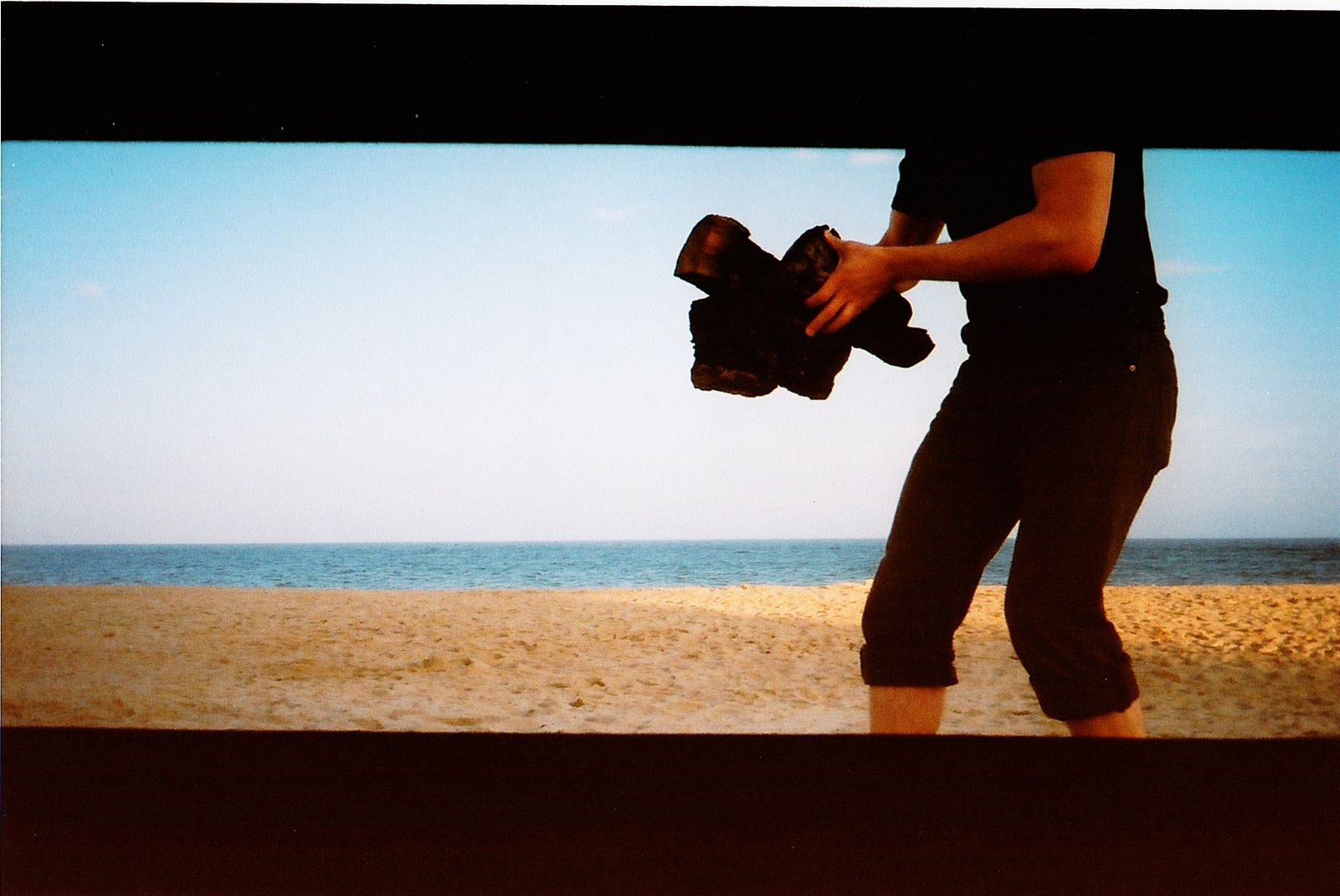 We had bonfires twice. We both bought and scavenged for used wood/drift wood (we, meaning, Mike, I sat and read my book)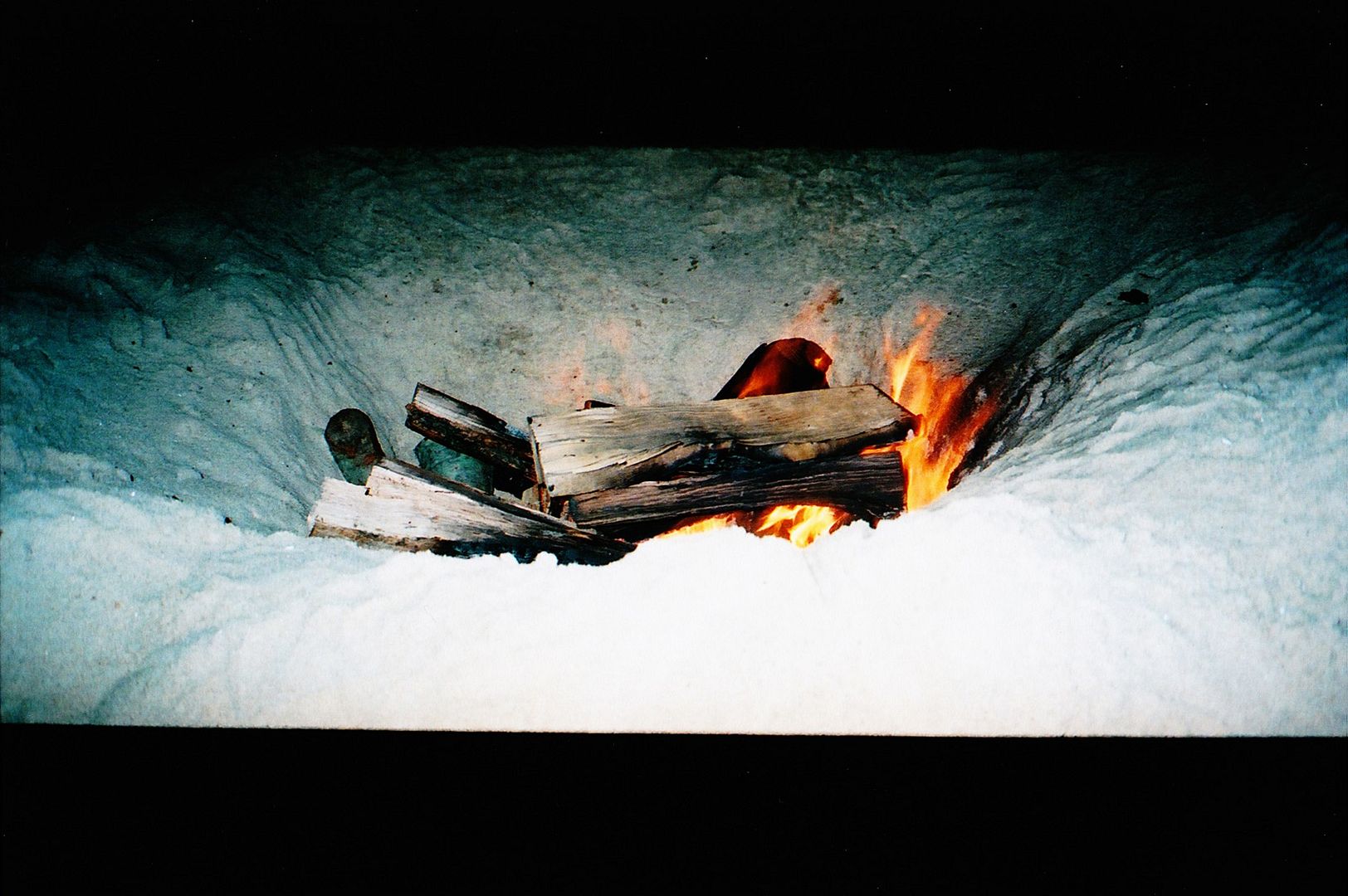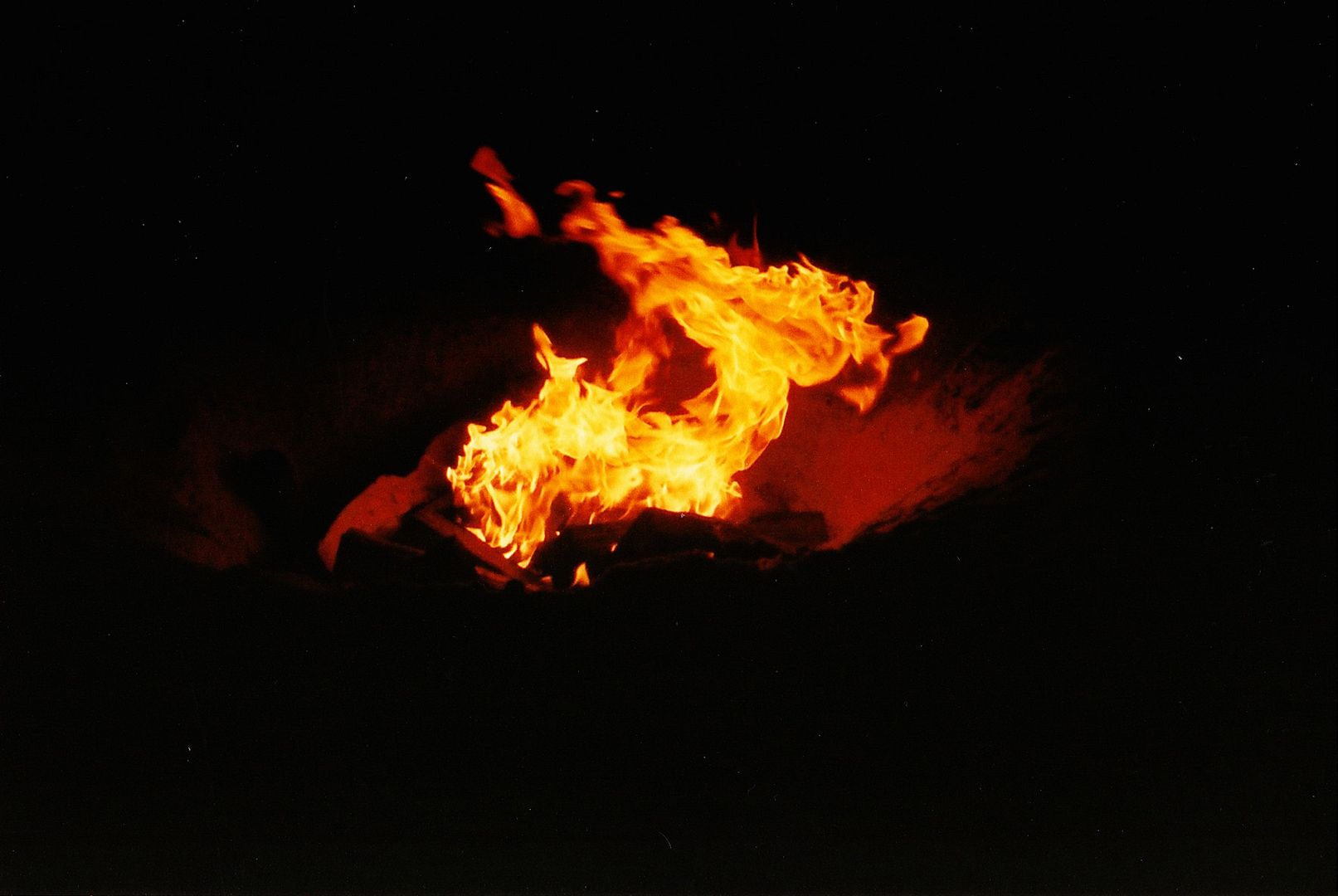 Our fires were pretty massive. We had a lot of people passing by complimenting it. The first time this dude who seemed out of his mind on something came by to be like "WOAH NICE FIRE!" Which then quickly escalated into him trying to convince us that mermaids are real because of evolution and if it's on the discovery channel it has to be true, and then his friend began singing the them song to The Little Mermaid in it's entirety without pause. It was...weird. They left after like 15 minutes. Worth the story, in my opinion.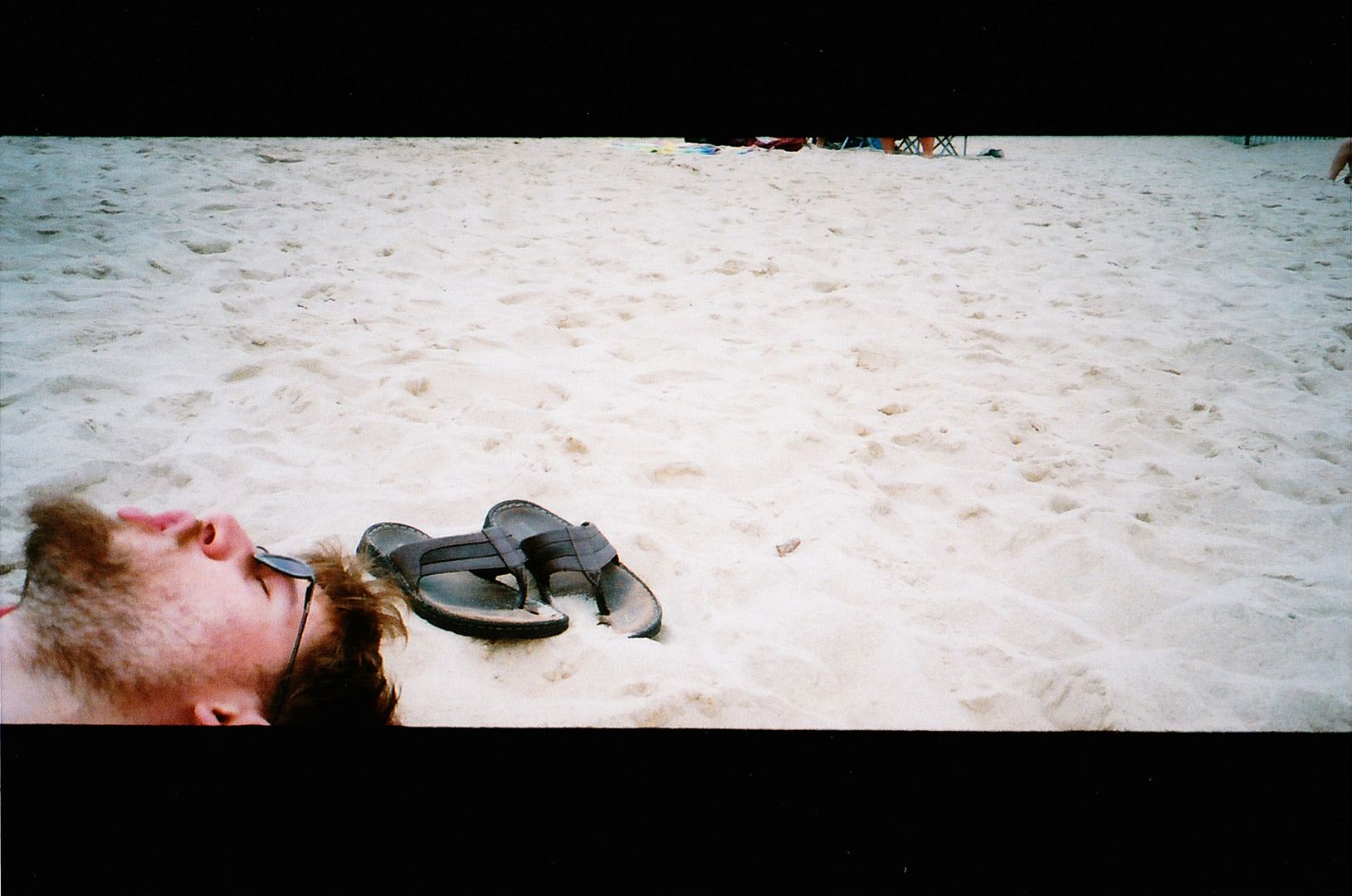 Speaking of weird, I had no idea Mike was making this lovely face when I snapped this picture. Neither of us knew why this face came about, but I'm sure I got it on film. I seriously cannot stop laughing at this!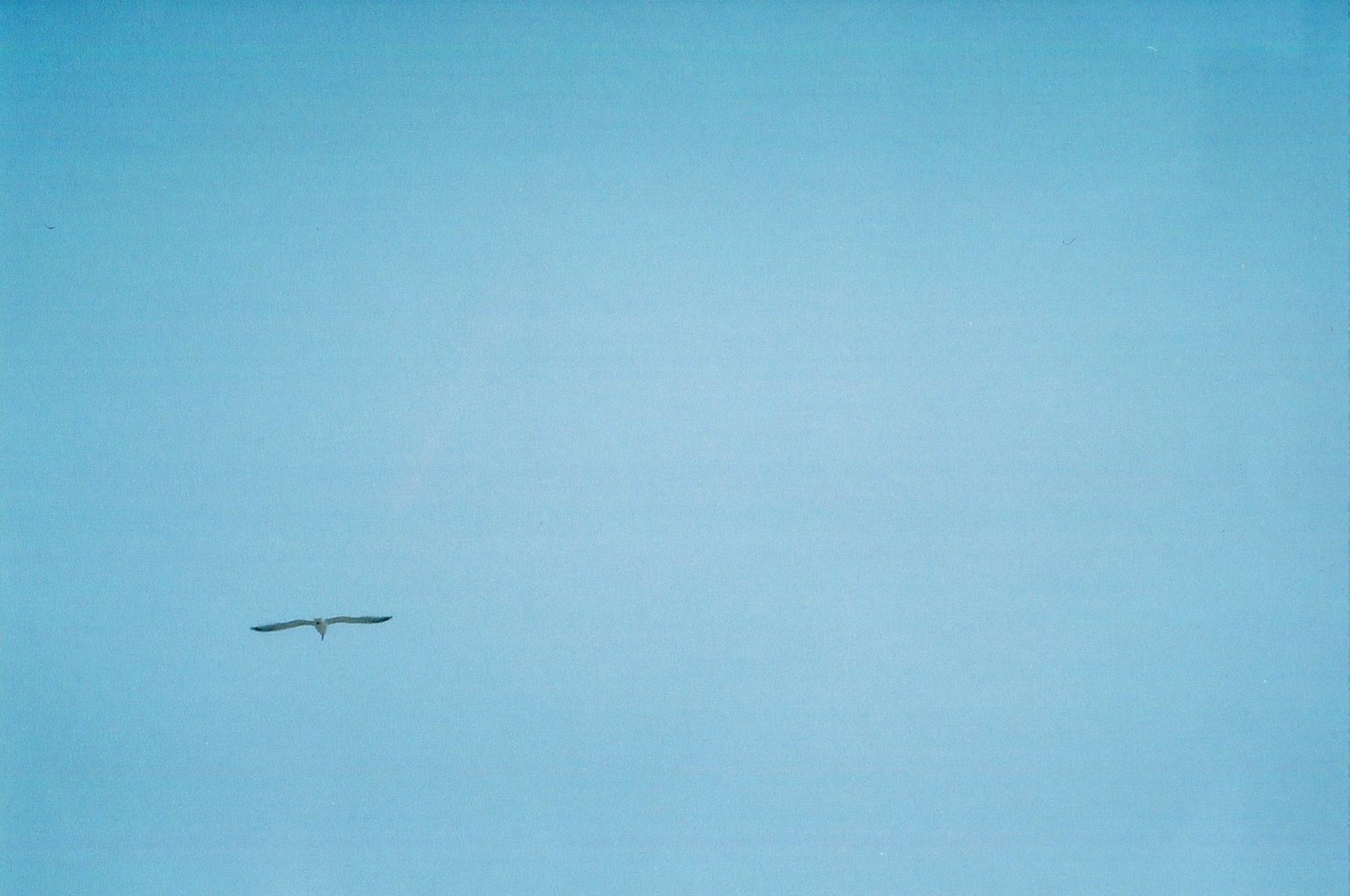 Thats all for now, more soon!
Love,
Midge