This one's pretty easy and quick! I've been meaning to make a pretty pennant-like banner to decorate my studio, so I thought I would share how I made it. It's pretty self explanatory and easy, so I guess it's more of an "idea" rather than a "tutorial".
You'll need:
-glittery scrapbook paper
-twine
-scissors
-hole punch
-any circular object (like a mug or canister) for tracing
Anyway, I used the glittery scrapbook paper they sell at the craft store (not enough time in my day to glitter the paper myself!)
You can make your banner any shape you want, but I wanted mine to be different sizes of scallop shapes. I traced parts of a circular canister to get the perfect half circle. I traced it on the back of the paper with a sharpie, then cut them out. Easy peasy. I made two different sizes just to add some variety to it.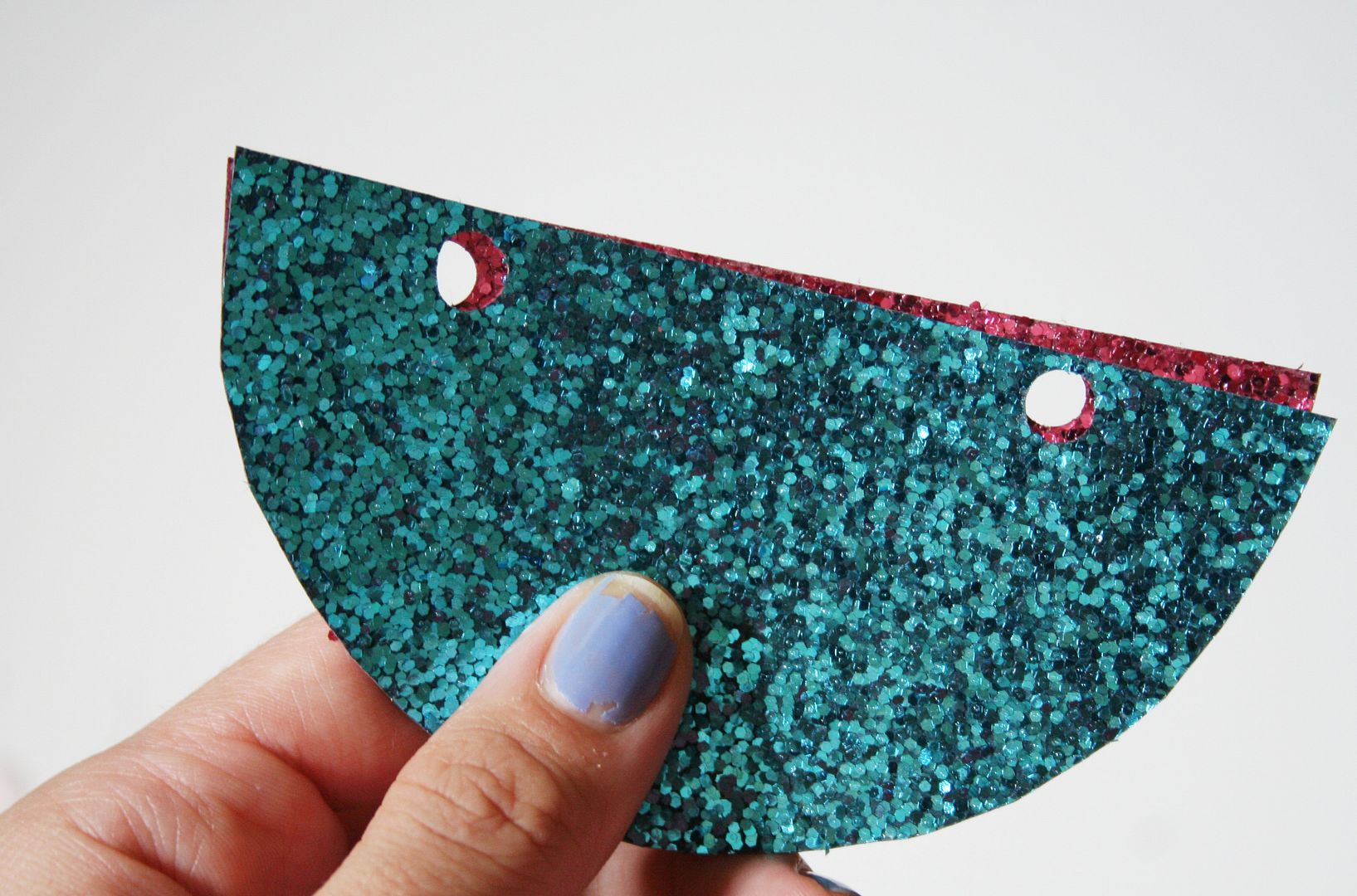 ('scuse them chipped nails. whoops)
After that, I got my hole punch and cut two holes on each side of the shape. To make sure they all lined up in the same spot, I lined them up on top of each other whole punch the holes, using the previous one as a template.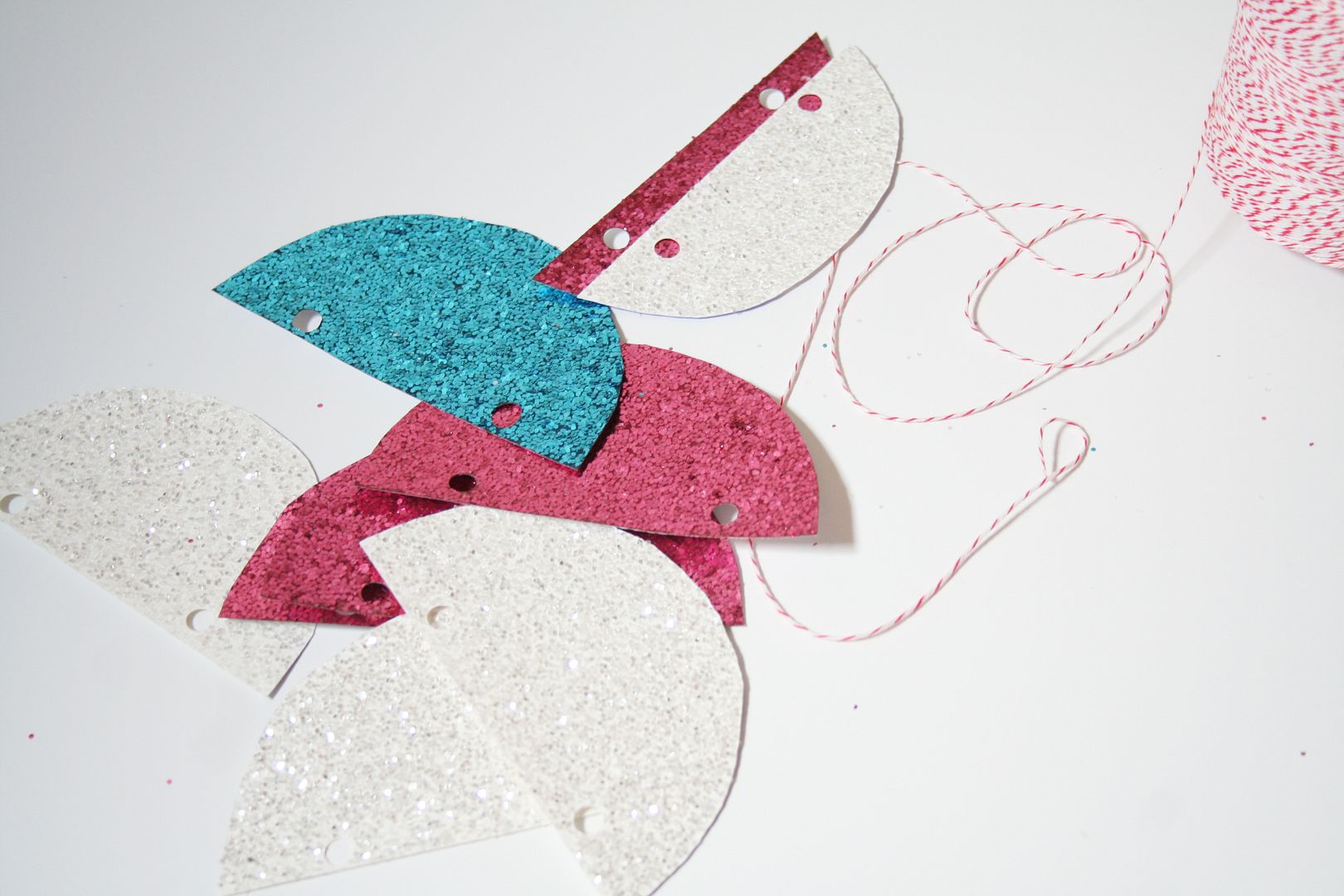 Then you can just start weaving your string or twine through the holes until, you have a banner long enough for whatever you'll be using it for! Make it as long or short as ya want.
Now that you have a pretty sparkly banner, you can throw a fancy rager for you Ugly Doll, because you're normal.
(that escalated quickly)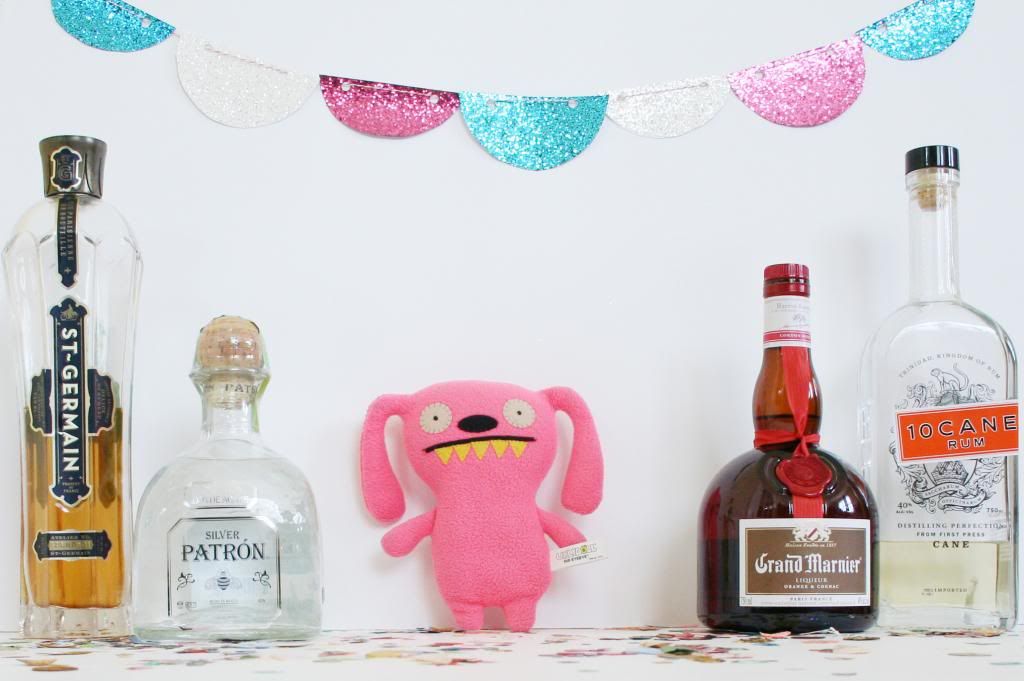 I got a bit carried away with these photos, but in a good way. I'll share those in another post, because they're kind of hilarious.
Love,
Midge