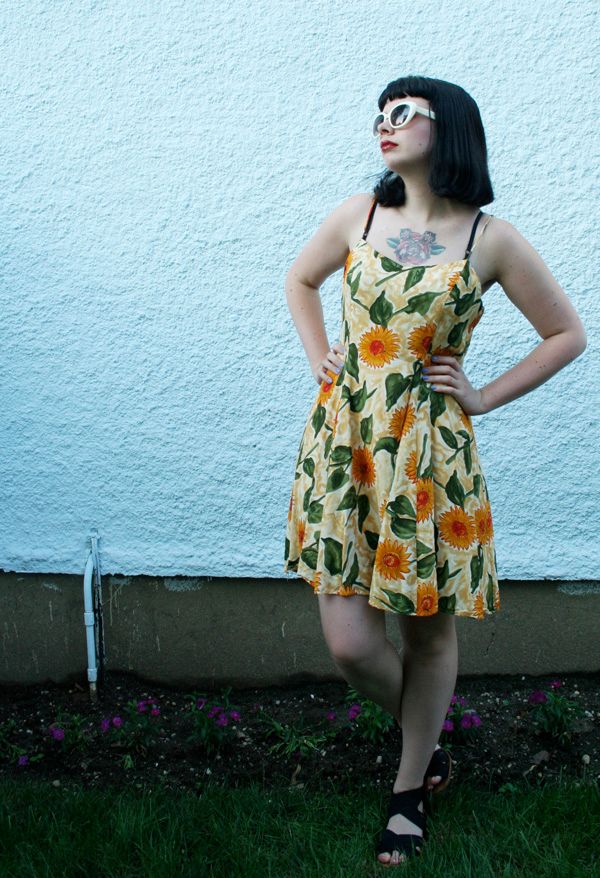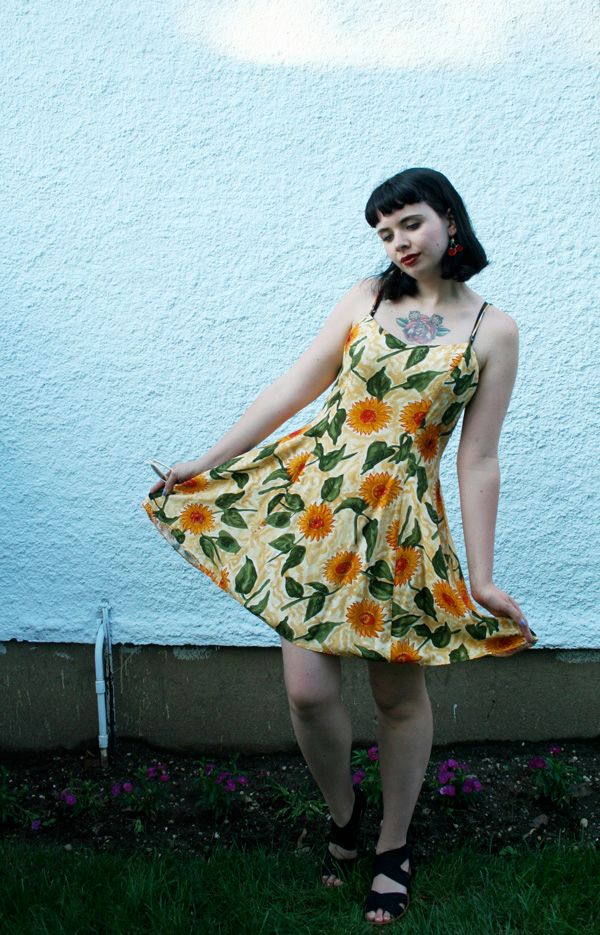 Dress// Thrifted
Shoes// Zigi
Sunglasses// JC Penny
Earrings// I totally forget because I bought them in High School.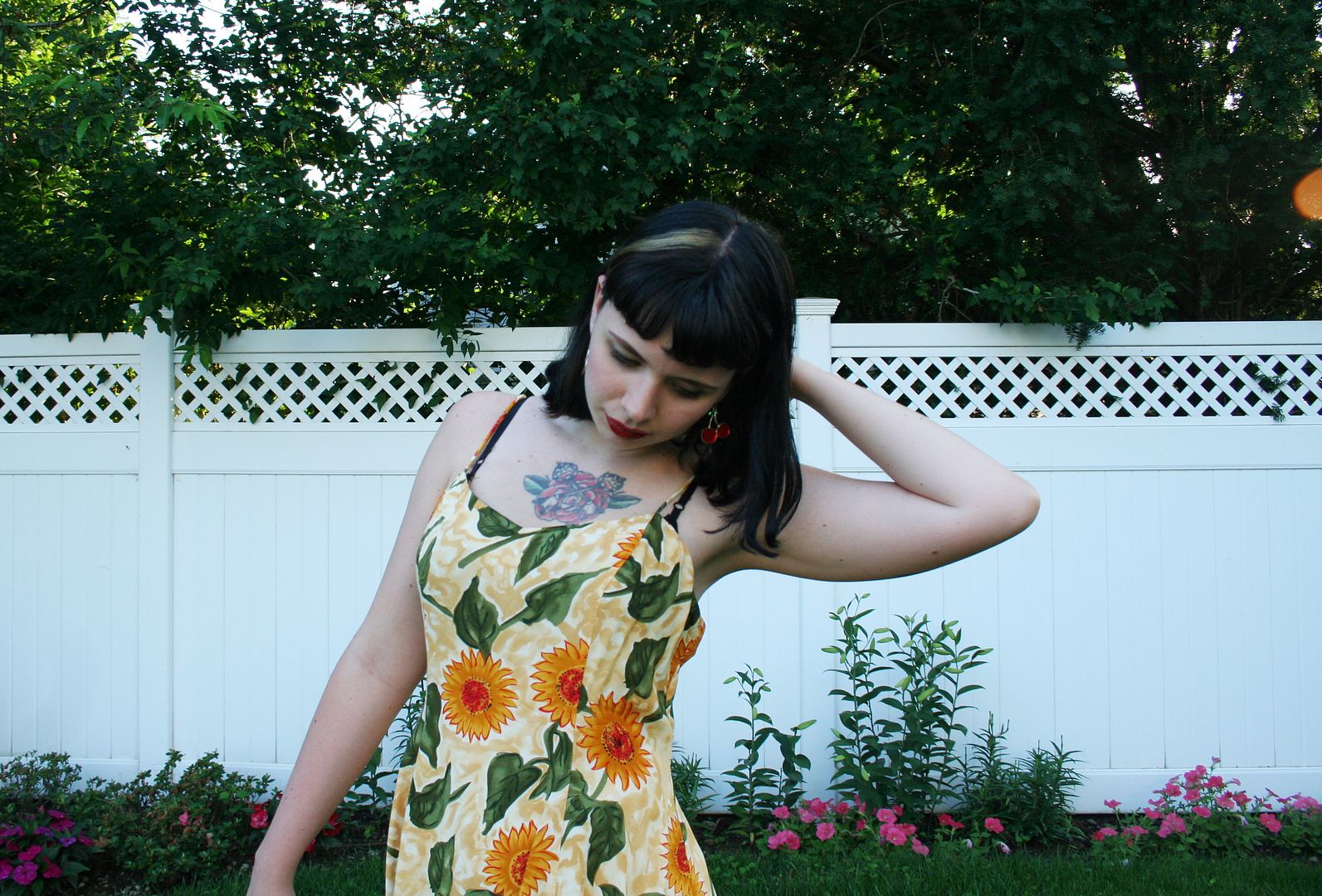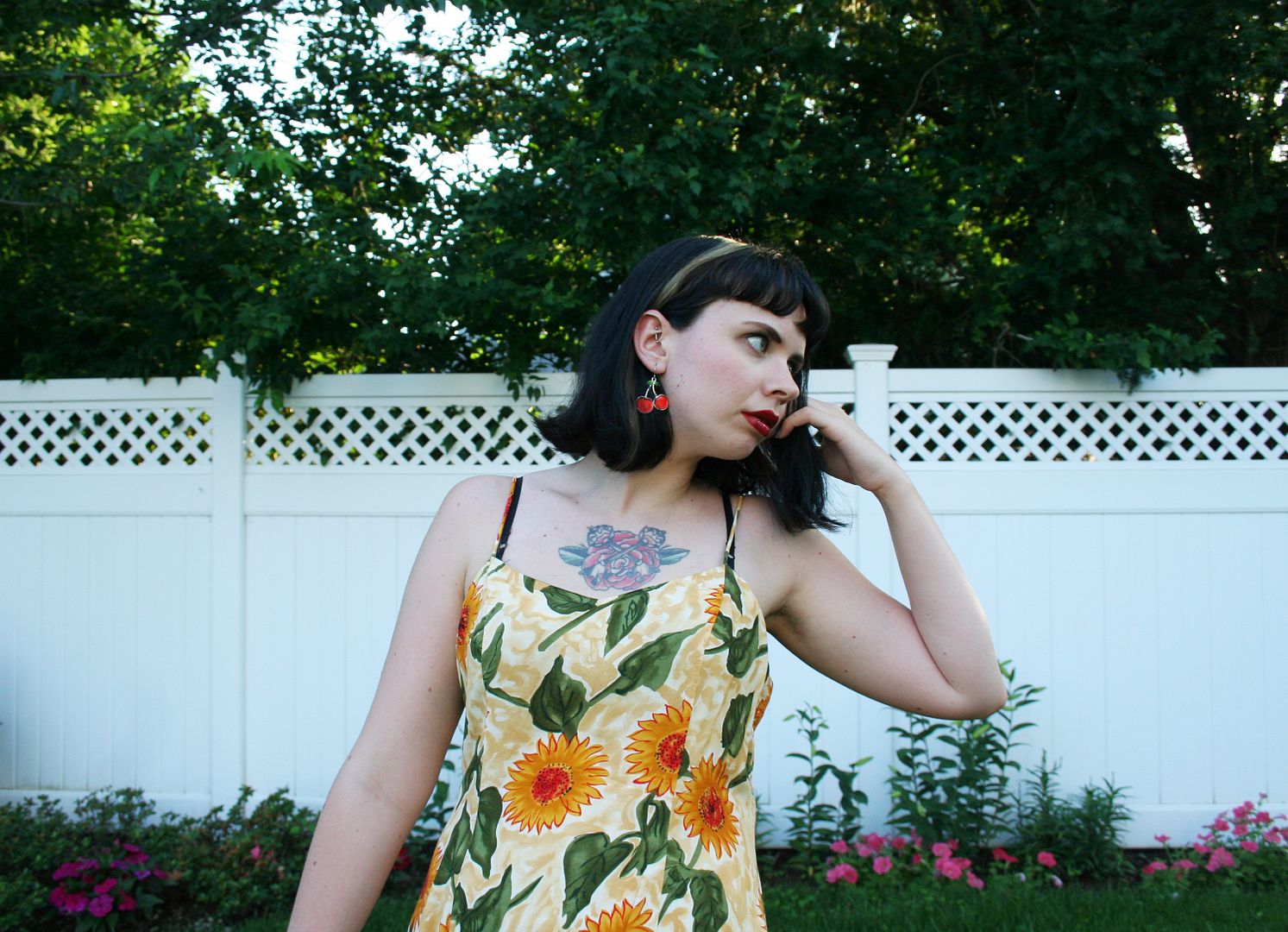 This is my newest thrifted dress. it's a bit big, but I like it. And it's always awesome when you get something from the thrift store with the tags still on it, which this dress did. Granted that tag looked like it was from 1992, but that makes it even better in my book. I just love the summery feel to it. I bought it along with a pair of short overalls, something kinda always wanted, and they fit perfectly. It was like fate! I can't wait to wear them with my bikini top in Montauk (2 MORE DAYS!) God, I am so ready for a Vacation and to not be indoors all day. Oh man oh man.
Since these photos have been taken I re-bleached my little stripe and it looks sooo much better. It looks actually blonde not almost blonde. Phew!
Love,
Midge