As many of you probably know, this past weekend my work was included in an art show thrown by my lovely friend Maria. It was in her buddy's apartment, so it was pretty laid back (as opposed to a
gallery
gallery) and I got to see awesome people and show off some skillz. Almost every single one of my friends showed up to support me and it was so incredibly heart-warming to see everyone in the same place for the show! I was too busy having fun to really take a ton of pictures, but I did take a few of my piece and some others of my favorites that other people did. The theme of the show was breasts, which I thought was really cool, especially with my feminist background in my art.
My piece is called 3 Cheers. My lil plaque explains it quite well.
I wanted my piece to resemble somewhat of a celebration with lots of party-like vibes and bright colors.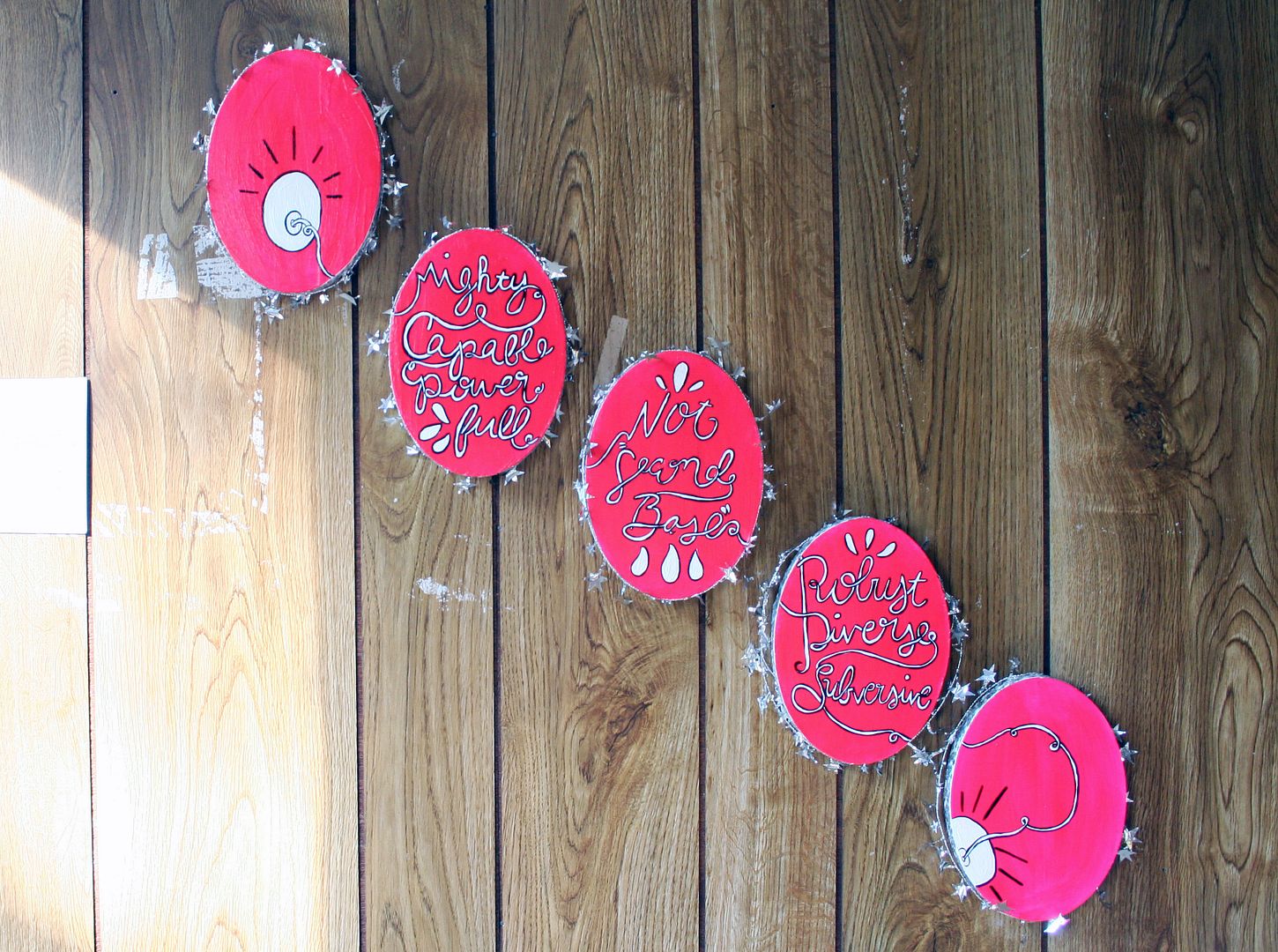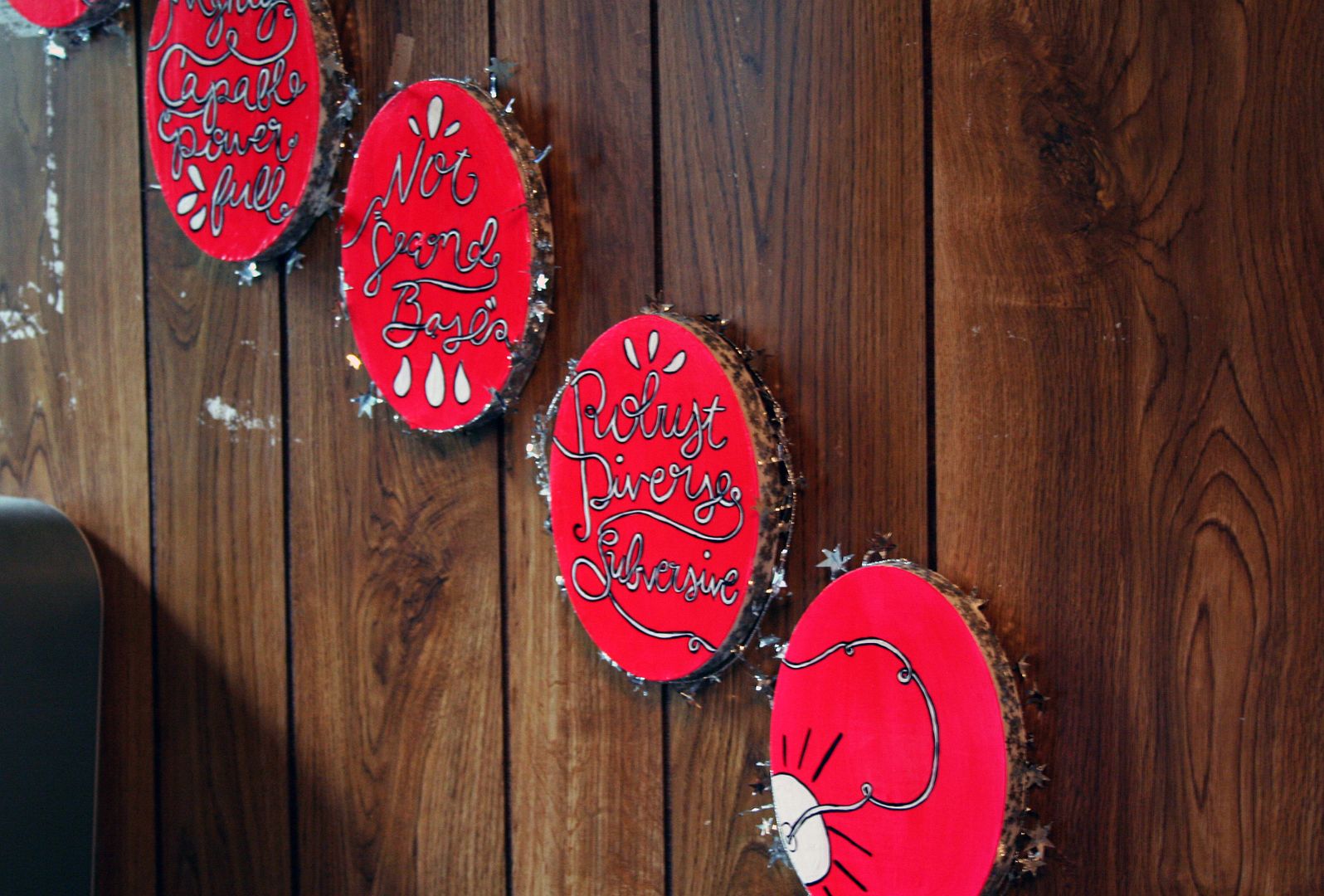 These photos I took today, cause I wanted photos with a white background.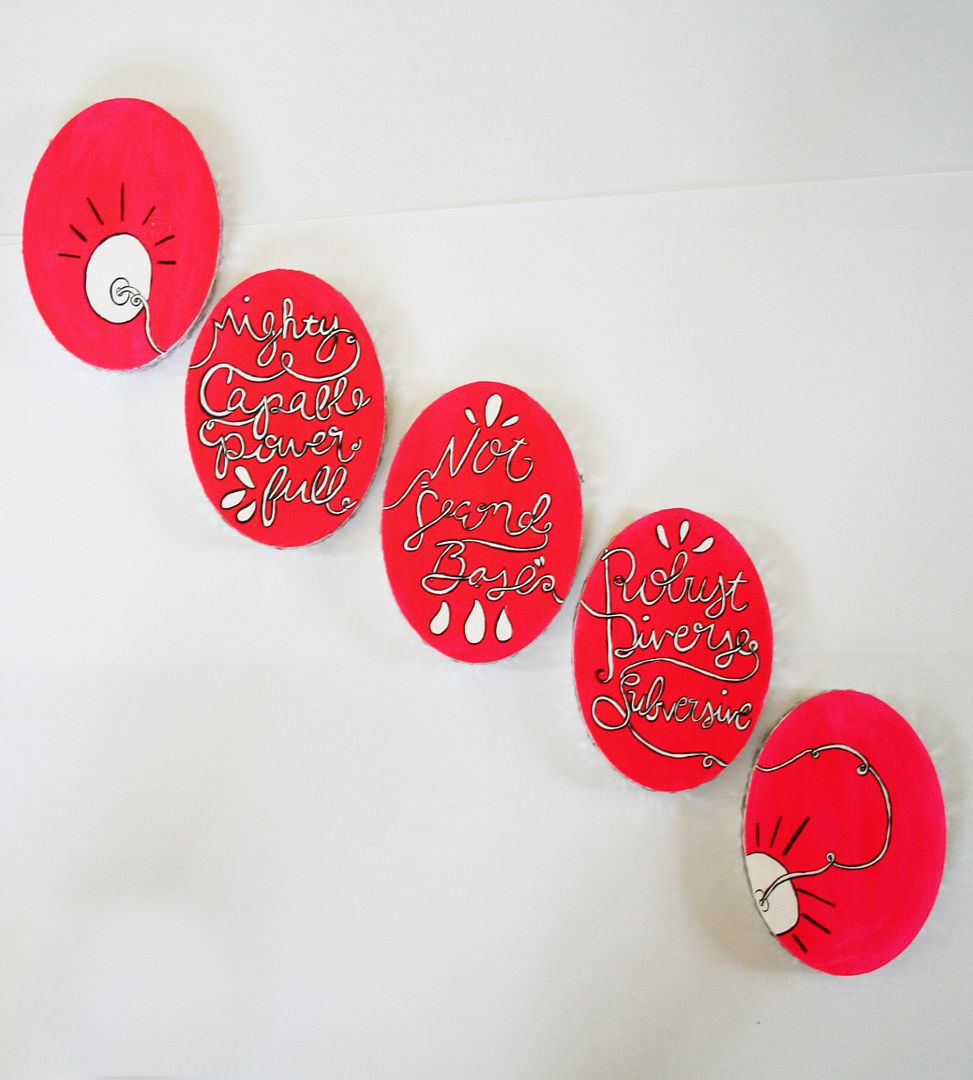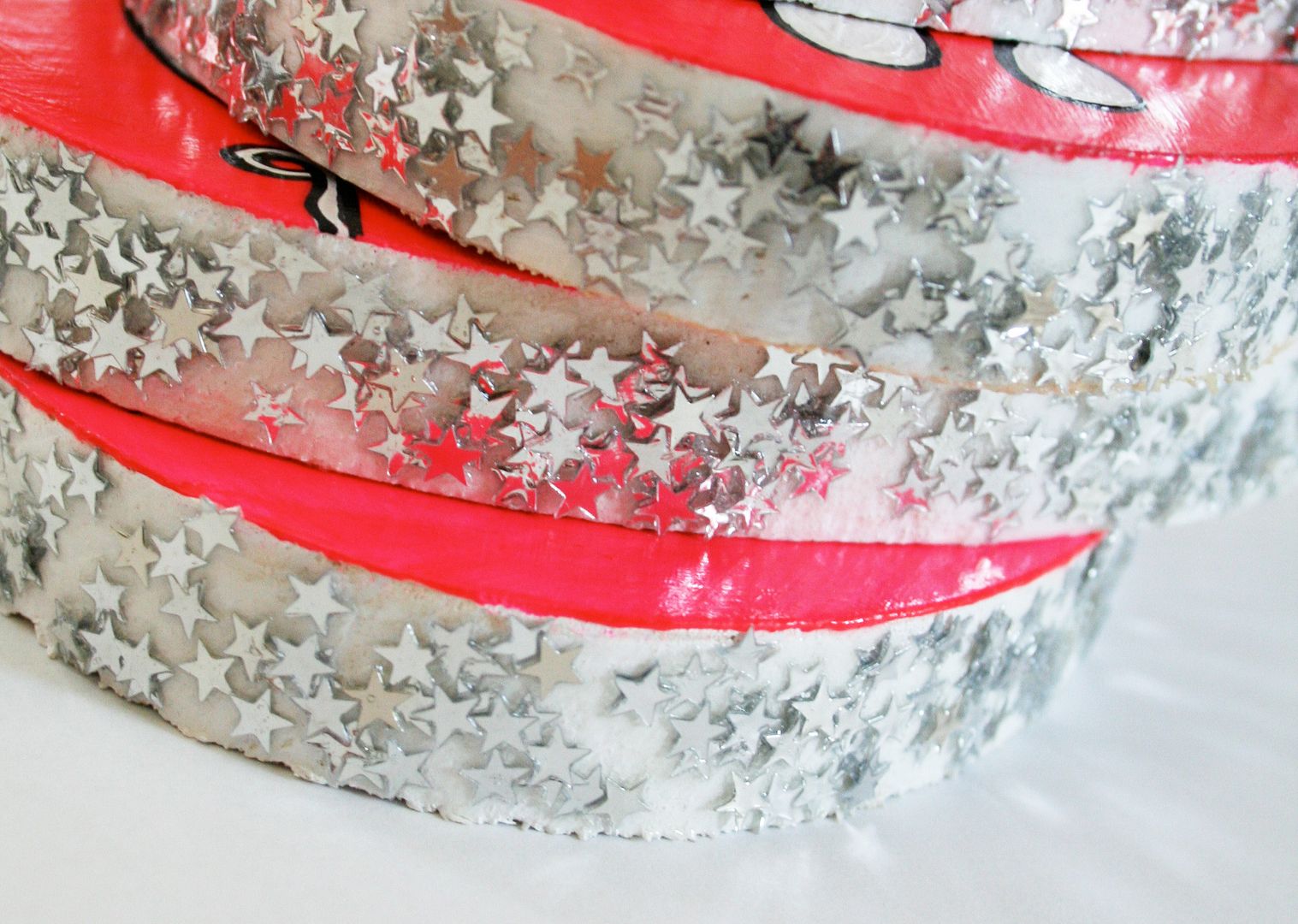 One of my favorite things about my piece is the confetti edges, and the glimmering effects that it has in the light. I'll be posting more cool photos of my piece on my
tumblr
soon, along with a weekly series based off it!
Here are some of my favorite pieces done by my fellow artists from the show!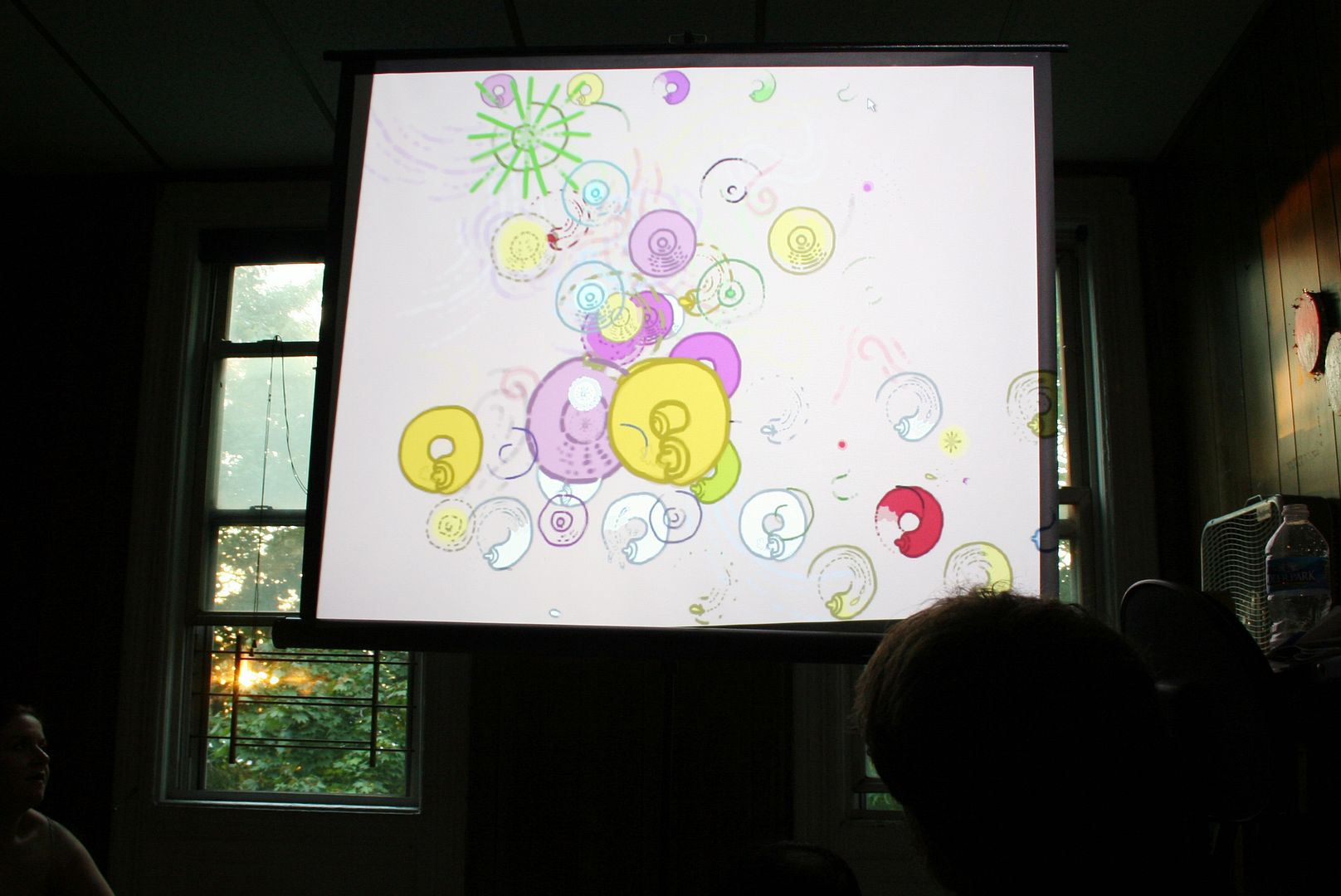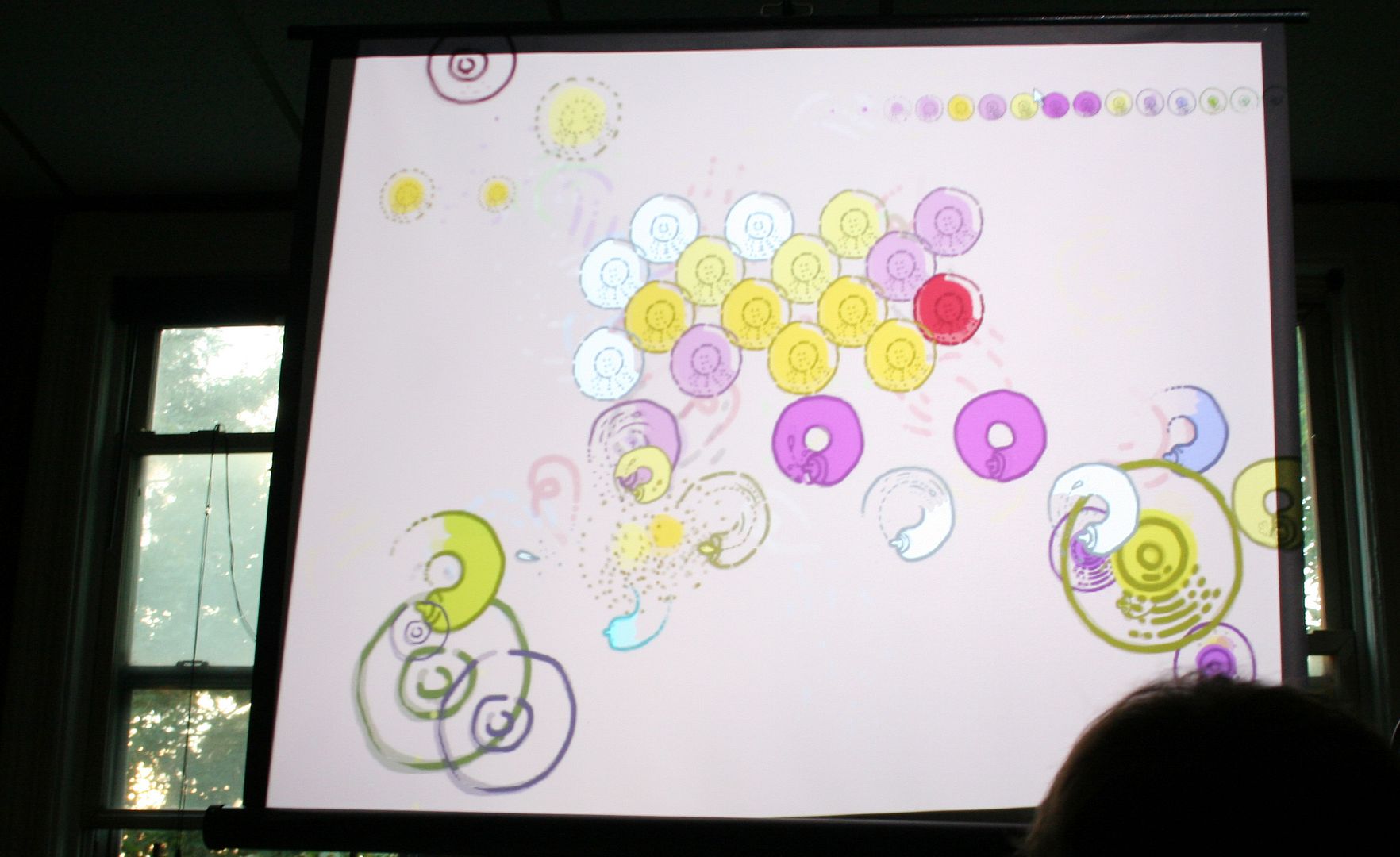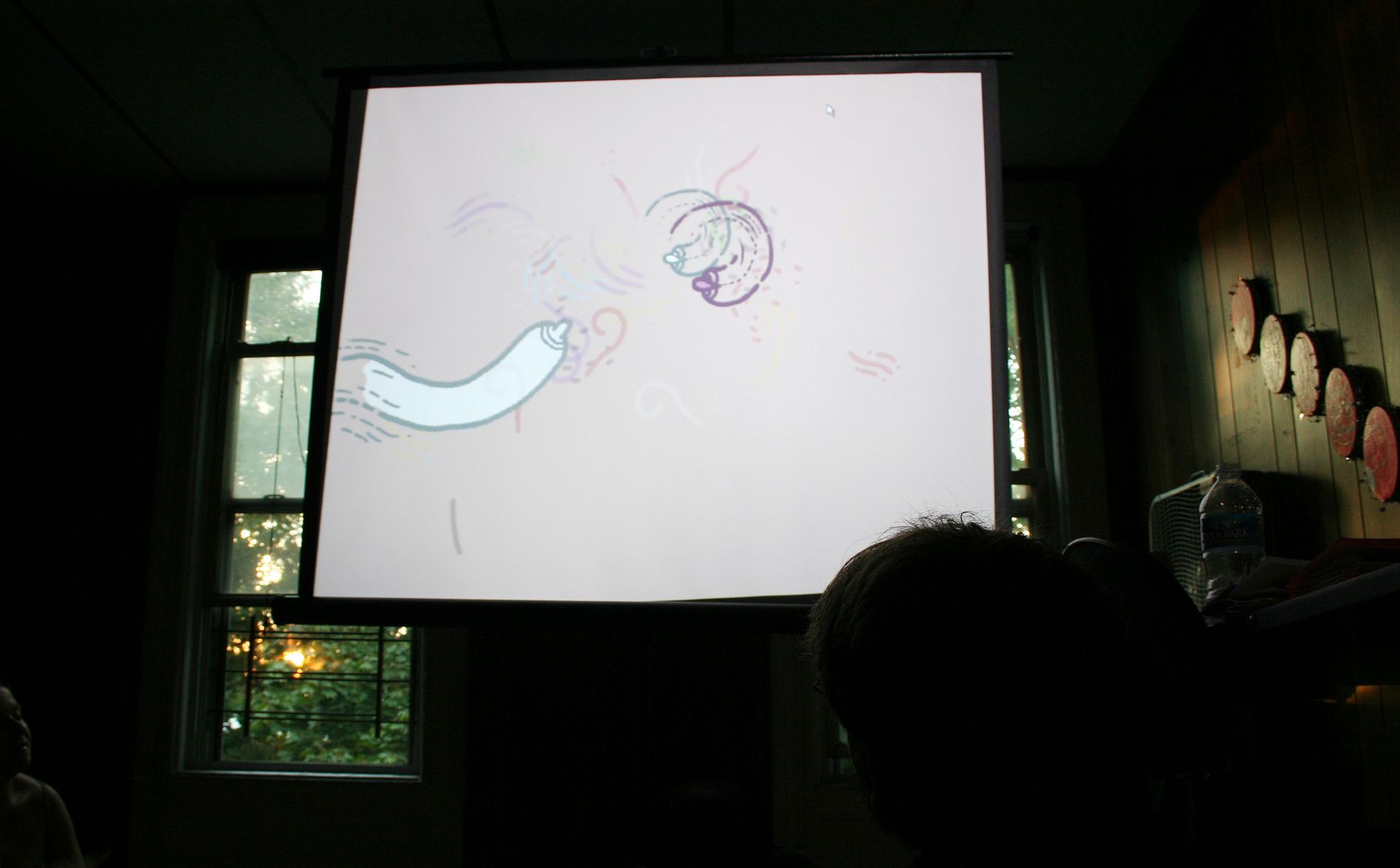 This was an interactive animation piece by
Benjamin Santiago
. It was like boob fireworks, it was so mesmerizing! There was a cool soundtrack to it, that he composed with some rubber boobs he sculpted with some wires attached to them and thus made noise. (I am so not a tech savvy person, so I'm so bad at talking about tech like things)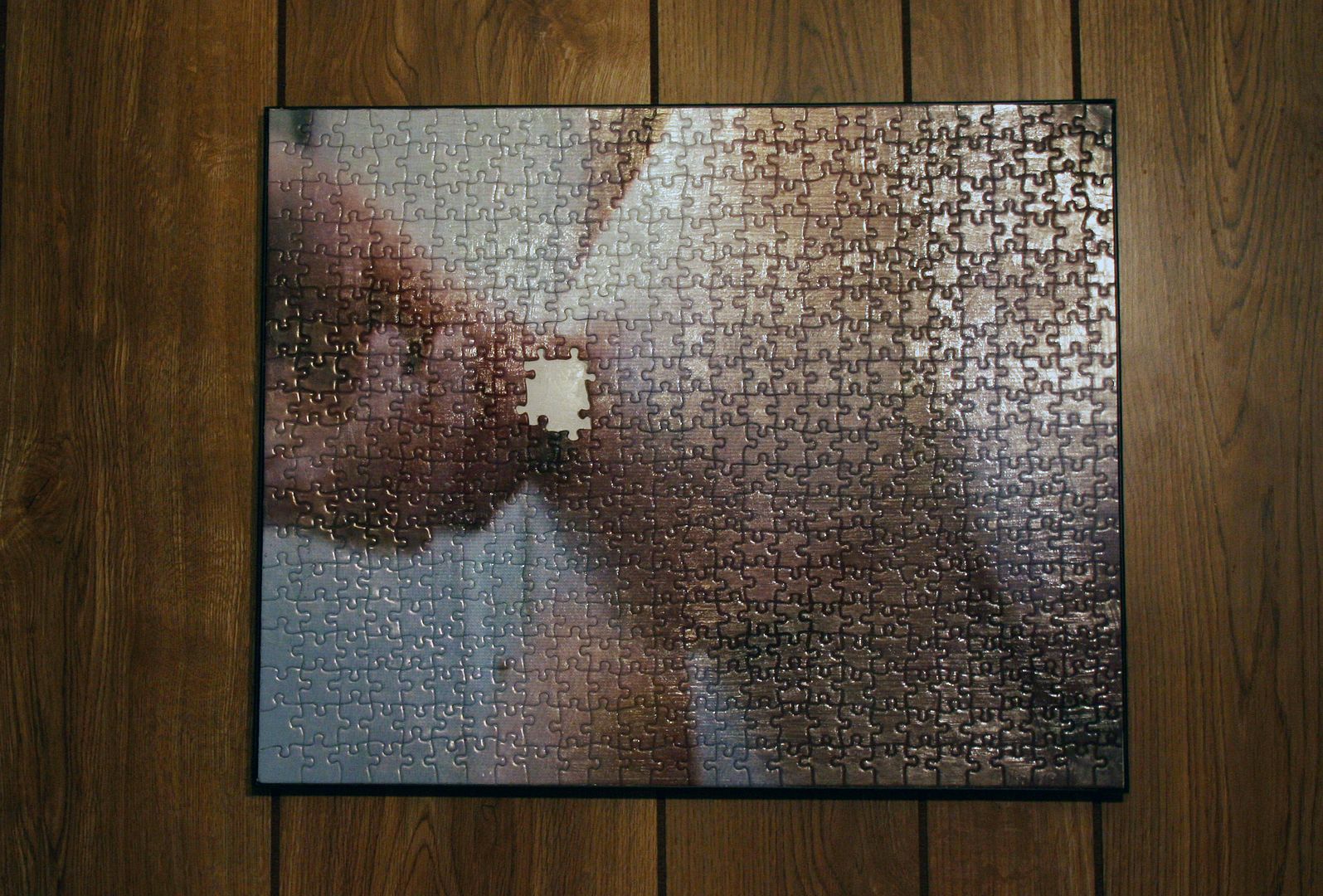 This photo/puzzle is by
Andrea Arrubla
. The missing pieces were strategically arranged on the floor,
(but I couldn't get a good picture of it.)
Maria Santiago, my friend who organized this whole thing, did this painting which is kind of amazing. She always has such a way with her words.
We'll be back to your regular quirky style blog posts tomorrow!
Love,
Midge