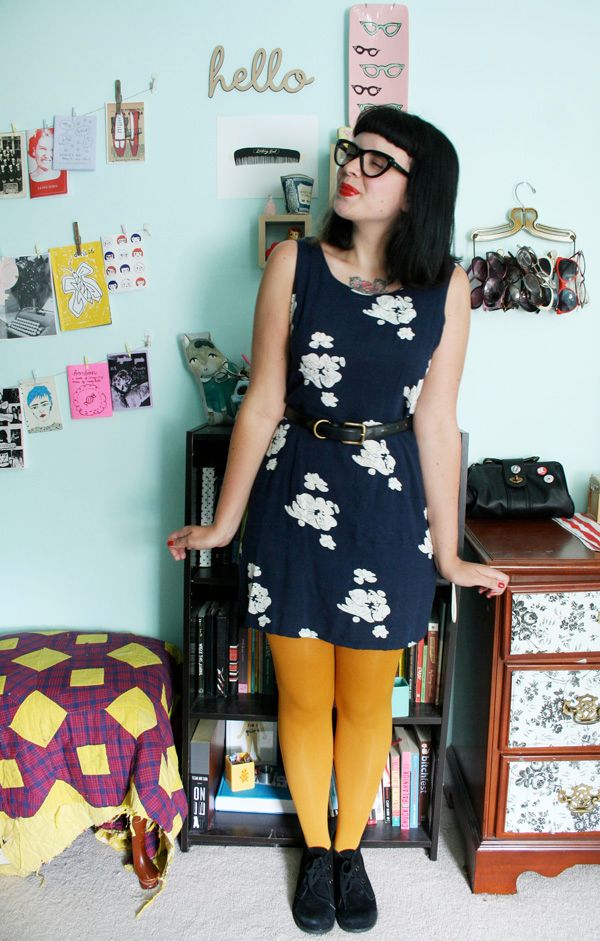 Dress & Belt// Thrifted
Tights// HUE
Shoes// Blowfish
Glasses// c/o Coastal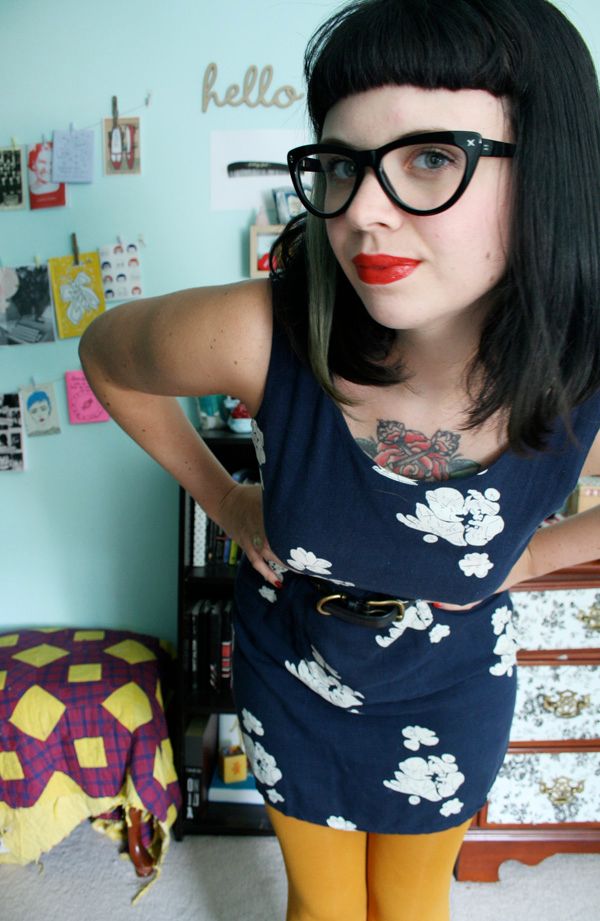 Sometimes you just gotta yell, am I right? Not that I'm particularly upset about anything. I just like being loud. It's like a release, it's good for ya!
Anywho, this might be one of my fave thrifted dresses. I recently watched a TED talk on buying second hand exclusively, which I found really really inspiring because that's kind of one of my life goals. Maybe I'll do a post about it soon, and my thoughts on buying second hand, being as it's a fairly big part of my life.
I have had such a BUSY weekend! Friday I spent some quality time with my Aunts, Saturday Mike and I met up with our real estate guy to look at some condos (we saw 4) which was very informative and now I have such a better idea of what I want in a place. After that, I had a little birthday get together at my favorite bar in the east village. Yesterday was Mike and I's FIVE YEAR anniversary! Jesus! We went to the Bronx Zoo and then out to eat in the meatpacking district. I have no idea how we managed to fit all of this into one weekend, but damn I'm tired.
Love,
Midge