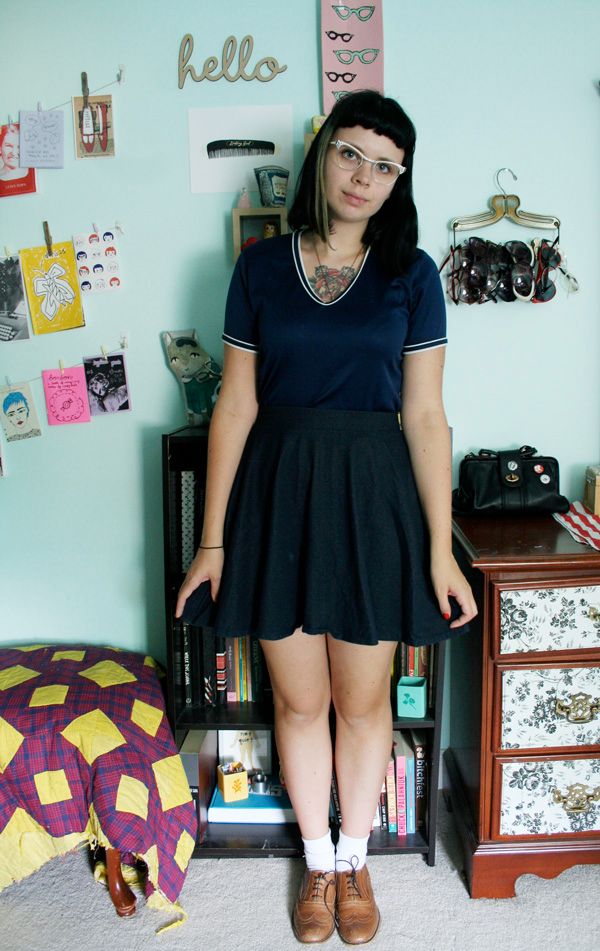 Top// Thrifted
Skirt// Love Ady
Shoes// Steve Madden
Necklace// Vintage via Grandma
Glasses// Vintage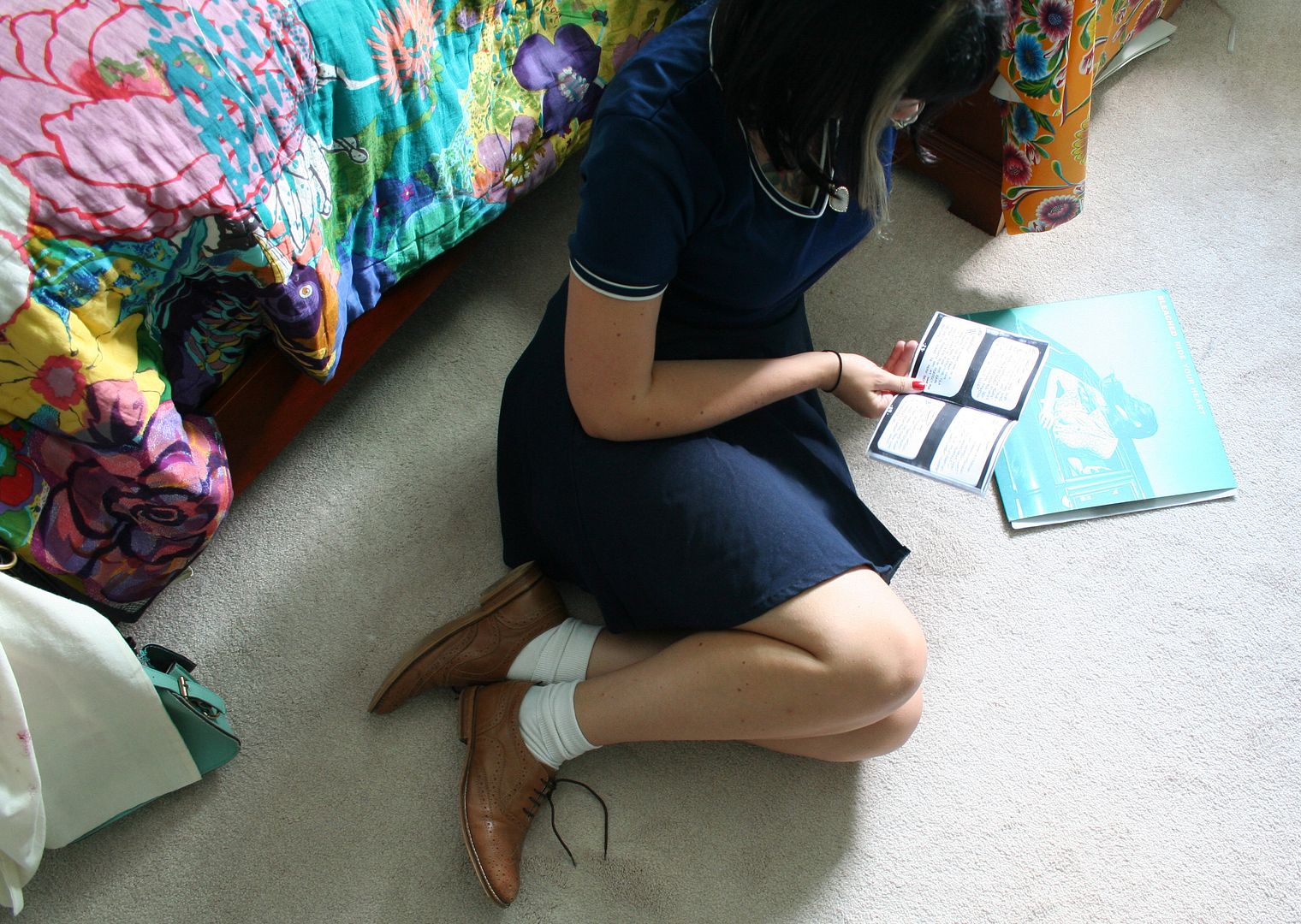 I'm always weary of wearing the same color head to toe with separates, I'm afraid of looking too matchy-matchy. I thought I would try it today and it actually works, I think!
And I've always likes the anklet sock thing, but it's kind of hard to pull off, and most of the time I end up trying it out and then taking them off thinking I look goofy or too childish. Today I decided I would go for it! I think it goes nicely with this outfit. I think these are actually my boyfriend's socks. Whoopsy.
The zine I'm reading is Radio Antarctica by
Clara Bee Lavery.
I really like her work, it's the first zine I've ordered from her and I'm totally going to order more. Her illustration style is oh so lovely, and she talks a lot about self confidence and tea. And I'm obsessed with tea. I needed some zine-spiration lately, it's almost been a WHOLE YEAR since I've last written a zine. That is sooooo long! I just got so busy. At least now I have plenty to write about, being as a lot has happened, haha. I have a notebook filled with things to write and draw about that I have enough material for like a million new zine issues. I seriously need to get back on that wagon. Like seriously.
Love,
Midge