Tunic// H&M
Tights//
HUE
Shoes// Report
Glasses// Vintage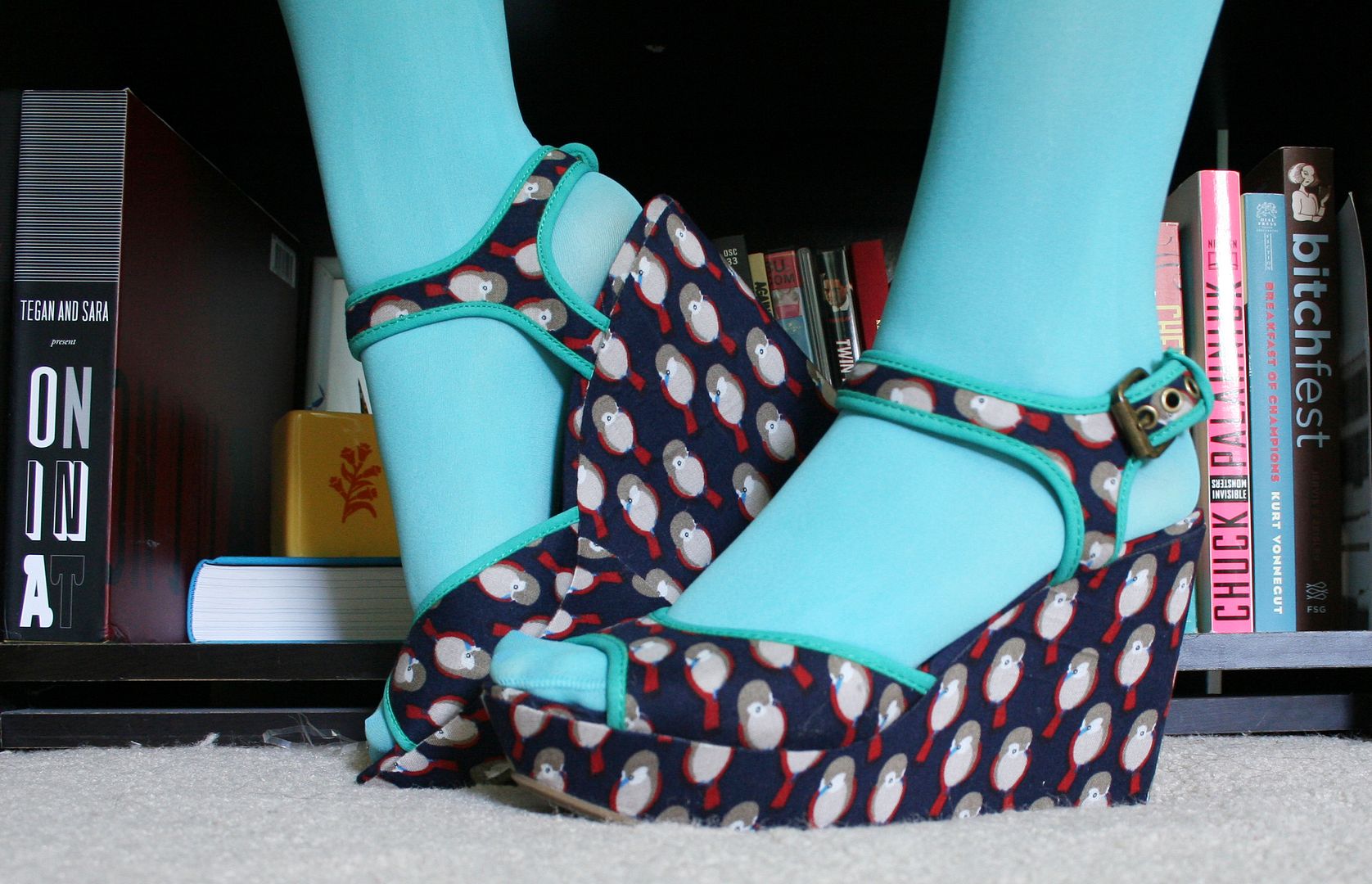 Sometimes I just can't think of a creative name for my outfit posts..haha! Other times I feel like the titles are the bomb dot com and I should work for modcloth naming all their pieces...a girl can dream!
I try to not talk about the weather TOO MUCH on here cause it can get kinda boring but this past week has been very Autumn-like, and I'm loving wearing tights and cardigans. I love to work at my desk with an open window with a brisk breeze coming in. I wore this two days ago when it was like 72 degrees. It was nice. Today it's humid. Blah.
Anyways, tonight I'm going into the city to meet up with Rhiannon for a craft party thing for The Nest. I am so ready to get my craft on! I'll be bringing my camera, too so I can report back to you with my creations. And this weekend I'm showing my art at a friend's gallery/apartment show in Brooklyn. Many plans ahead!
Love,
Busy Midge