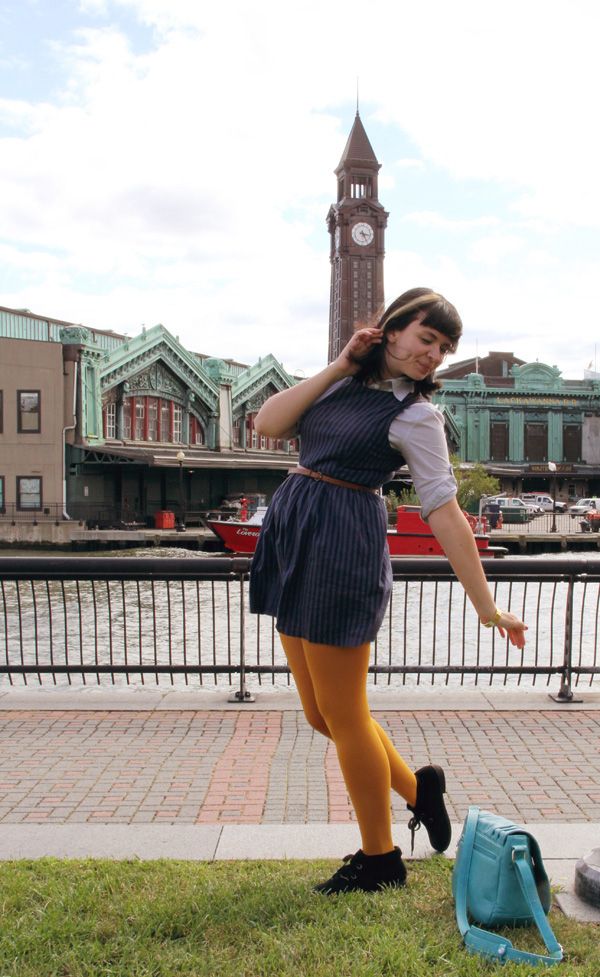 Dress// Thrifted
Top & Belt// F21 (old)
Tights// Hue
Bracelet// Kate Spade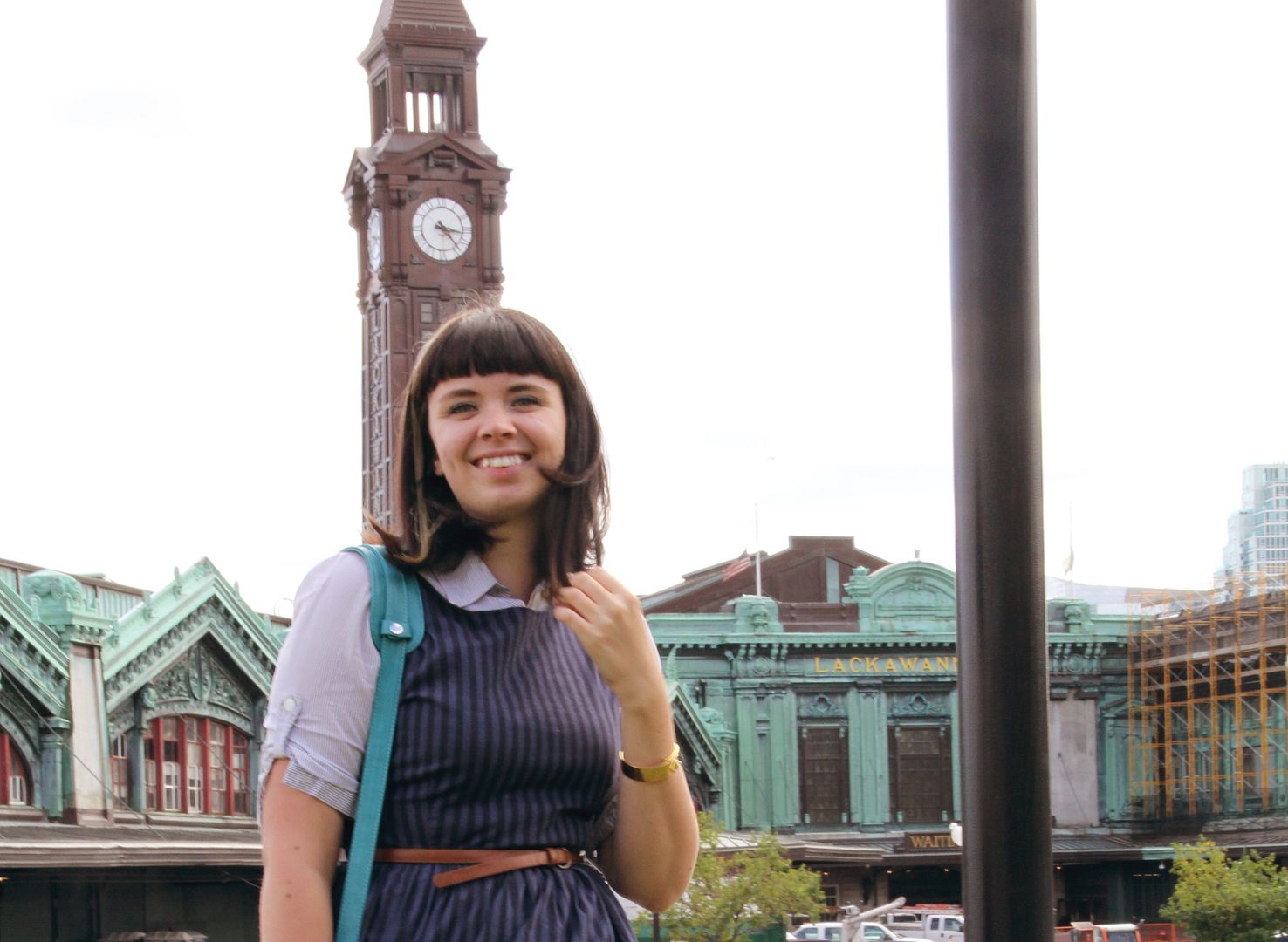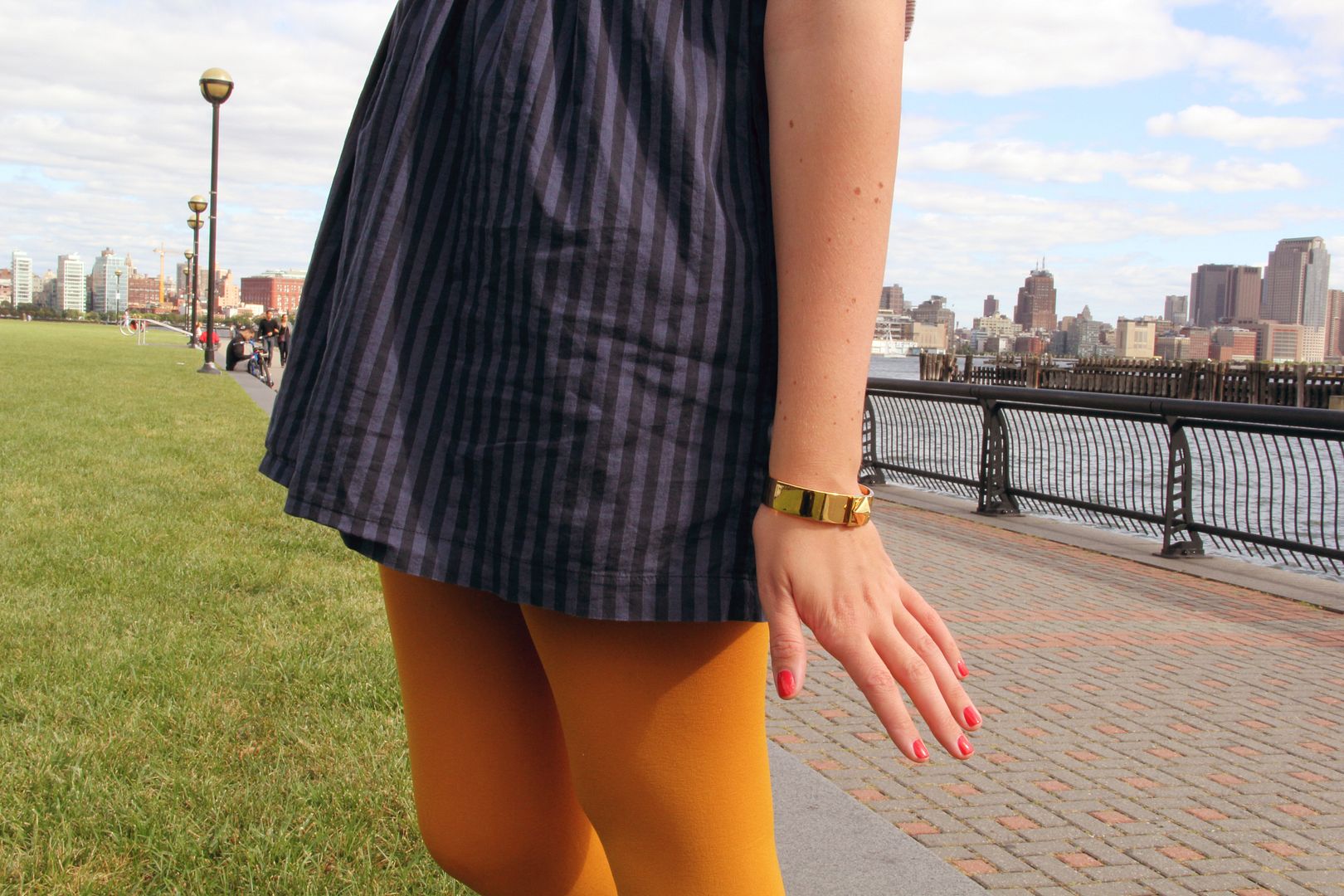 Saturday Mike and I looked at some more condos in Hoboken. It's getting closer to when we have enough saved to go for it and actually buy a place so this time we took it much more seriously. House hunting is tough because we saw two places that were almost perfect. There's always going to be something missing that makes it just not the perfect place. But I do believe it exists and we will find it! We're gonna be there for a while so we have to love it. One place looked like a story book with big windows and ivy growing along the side. But the second bedroom (which would serve as my office) had no windows, which is a total deal breaker for me. Another one had a great layout but there was no washer dryer in the unit, and it was a ground floor (Hoboken=flood zone). But I'm staying positive, and we're going to keep looking. Pretty much every weekend I have free is dedicated to something house related. I am so excited for it though.
I'm almost overwhelmingly excited for
our
place. And for a blank slate to DECORATE! Which is one of my favorite things to do. I'm such a Martha at heart.
The weather was absolutely perfect. I love layer weather. We sat by the water front for a while, then grabbed some food and some really good beers and the Hoboken Bar (hazelnut flavored beer...sounds weird but tasted sooo goood) and headed home. It was all in all a great day.
Love,
Midge