A few weeks ago I saw Laura Jane Grace from Against Me! do a solo show at the Bowery Ballroom. I went by myself, but I still had a blast singing (ok, screaming) along to every song. And snapping photos with my old dinky film camera, which I've grown to love.
(it's a ghost!) I love when this distortion happens with my film photos but I literally have no idea how it even happens. Thats the fun in film photos, sometimes you just don't know what you're gonna get, and most of the time I'm pleasantly surprised.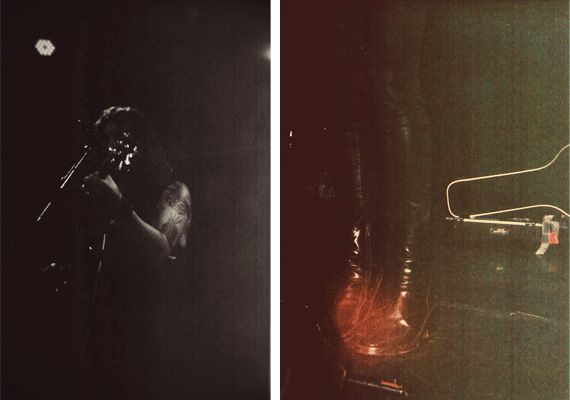 She had some bitchin' shoes on, and I love how that little red spot popped up, perfectly highlighting them.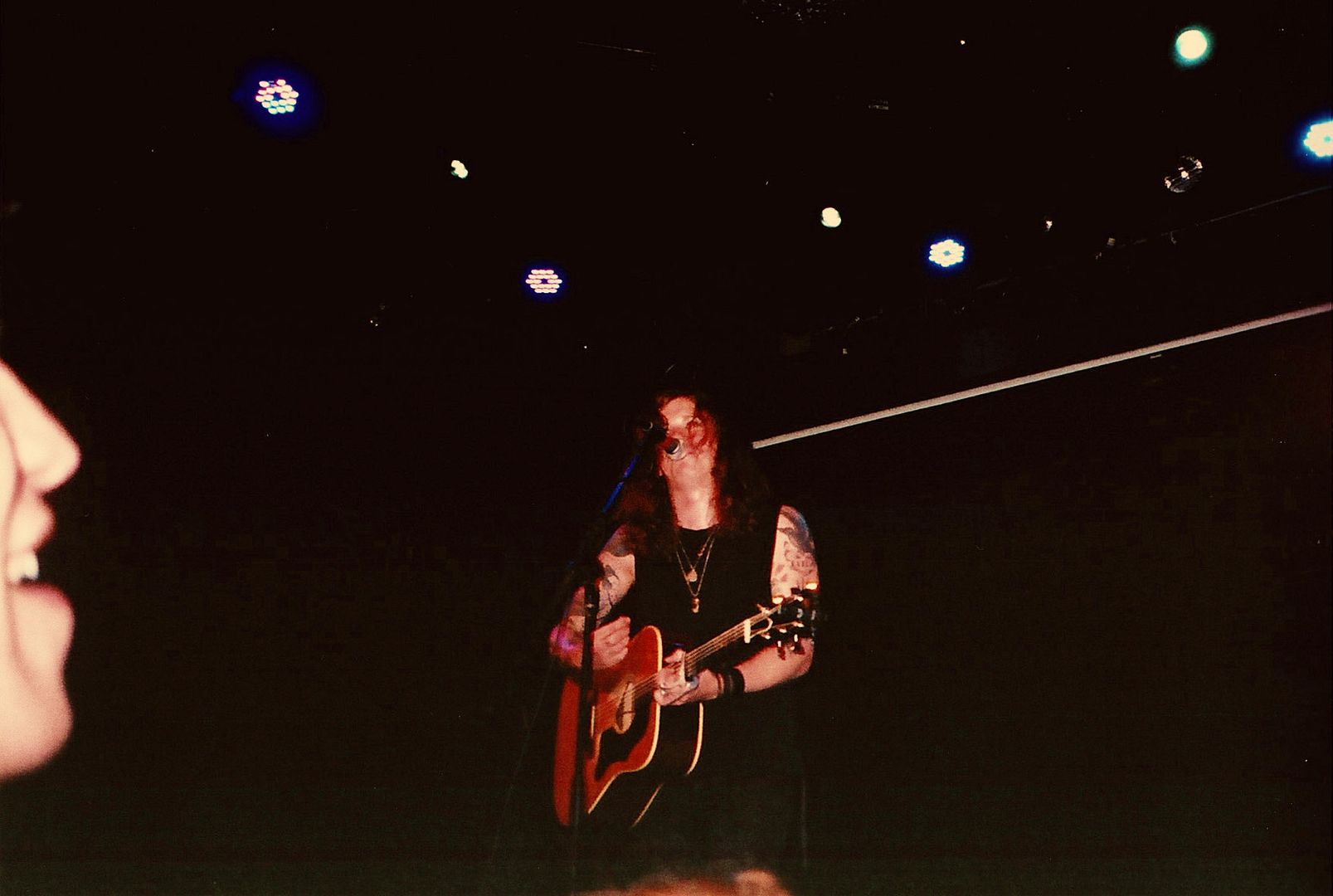 I was going to crop this kids face out of this one because I didn't mean for it to be there, but I decided to keep it. He was smiling and bopping the whole time and just looked so happy to be in the presence of such an amazing lady, so I'm glad to have captured that. (I swear I'm not a creep)
These photos are bit grainier and darker than what I usually share on here, but I feel it goes along with their lovely subject, in a good way of course. Also I used
Totally Rad
filters on most of these, in case you were wondering (not getting paid to throw that in there, haha)
Love,
Midge