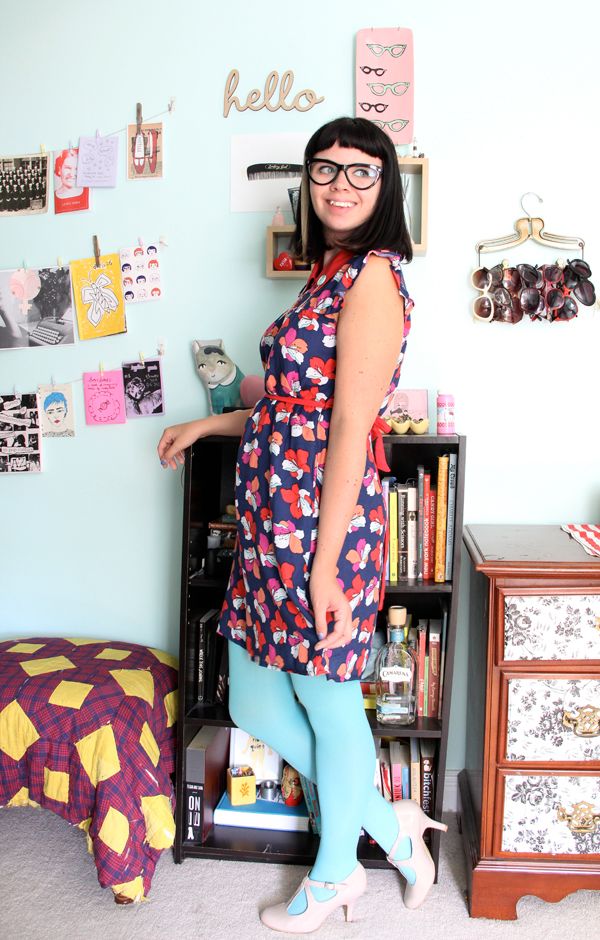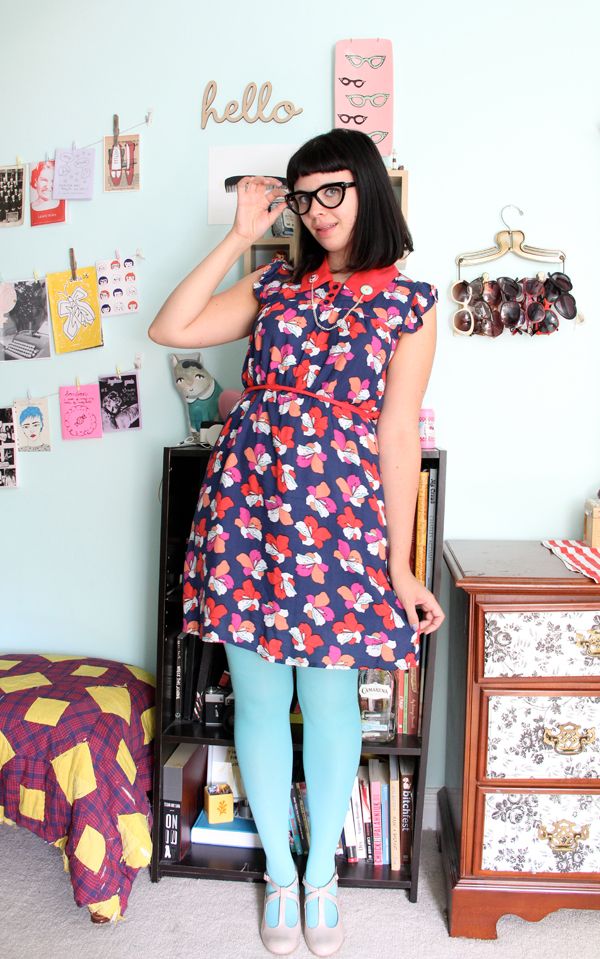 Glasses// c/o Coastal
Tights// HUE
Shoes// Jellypop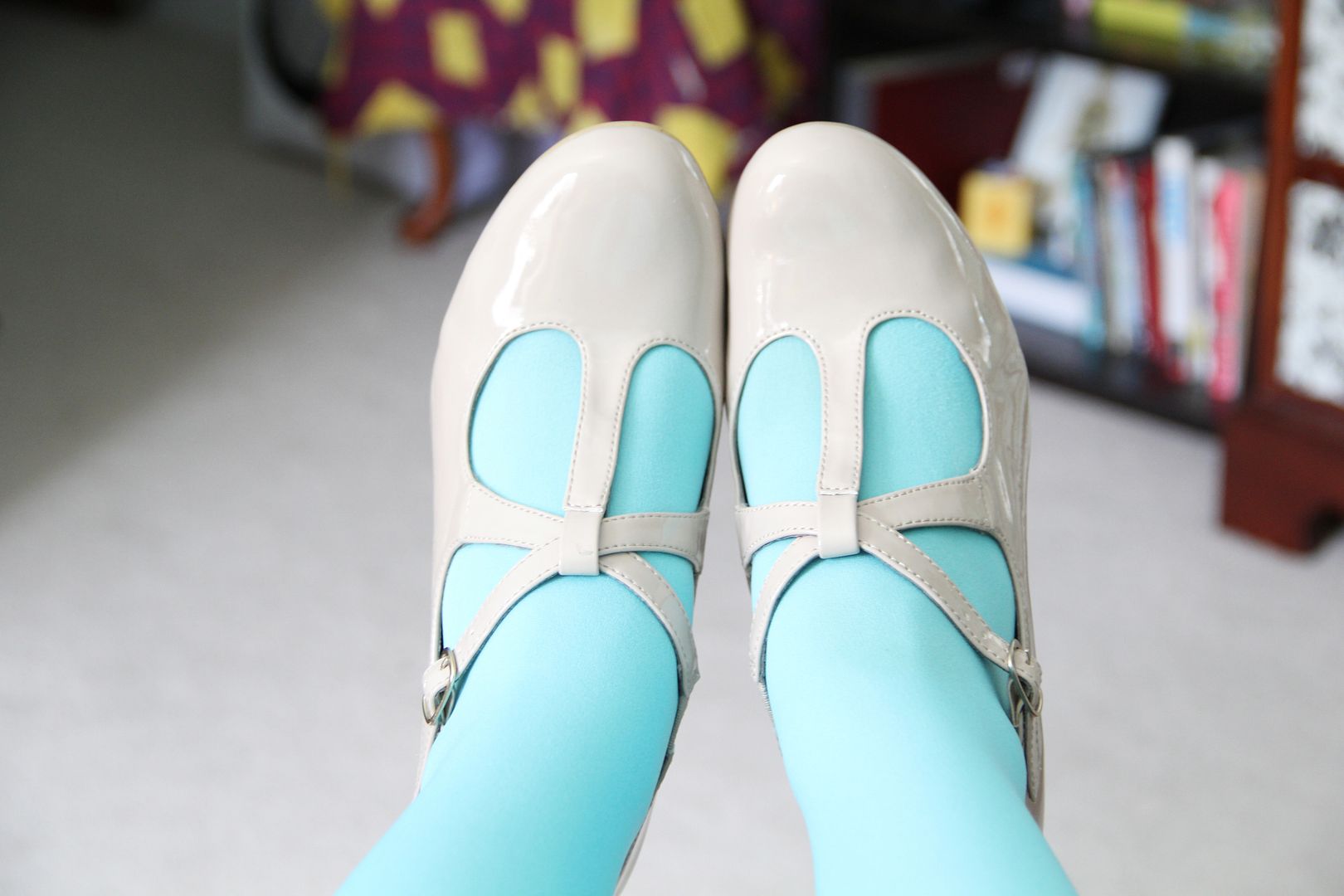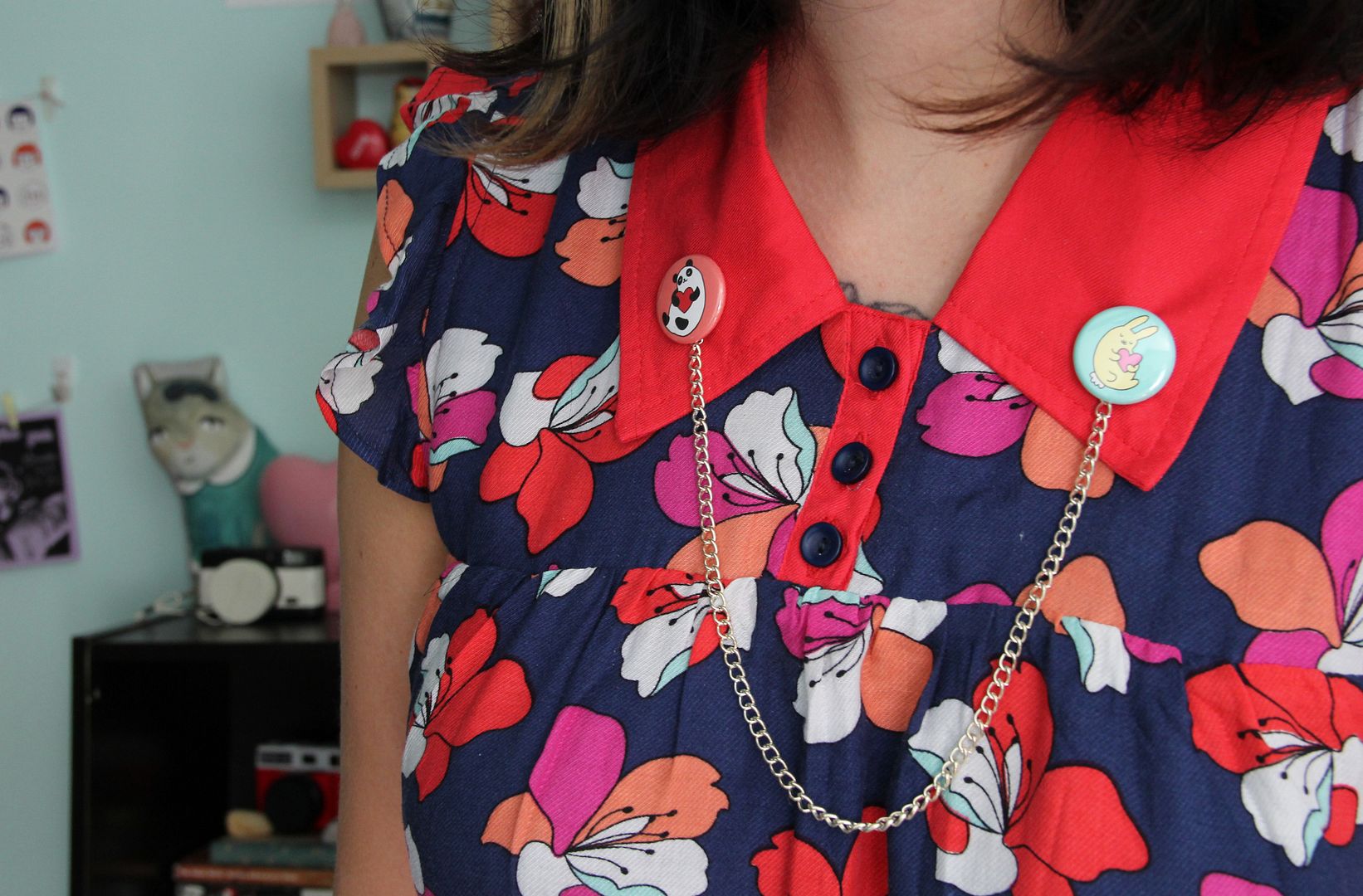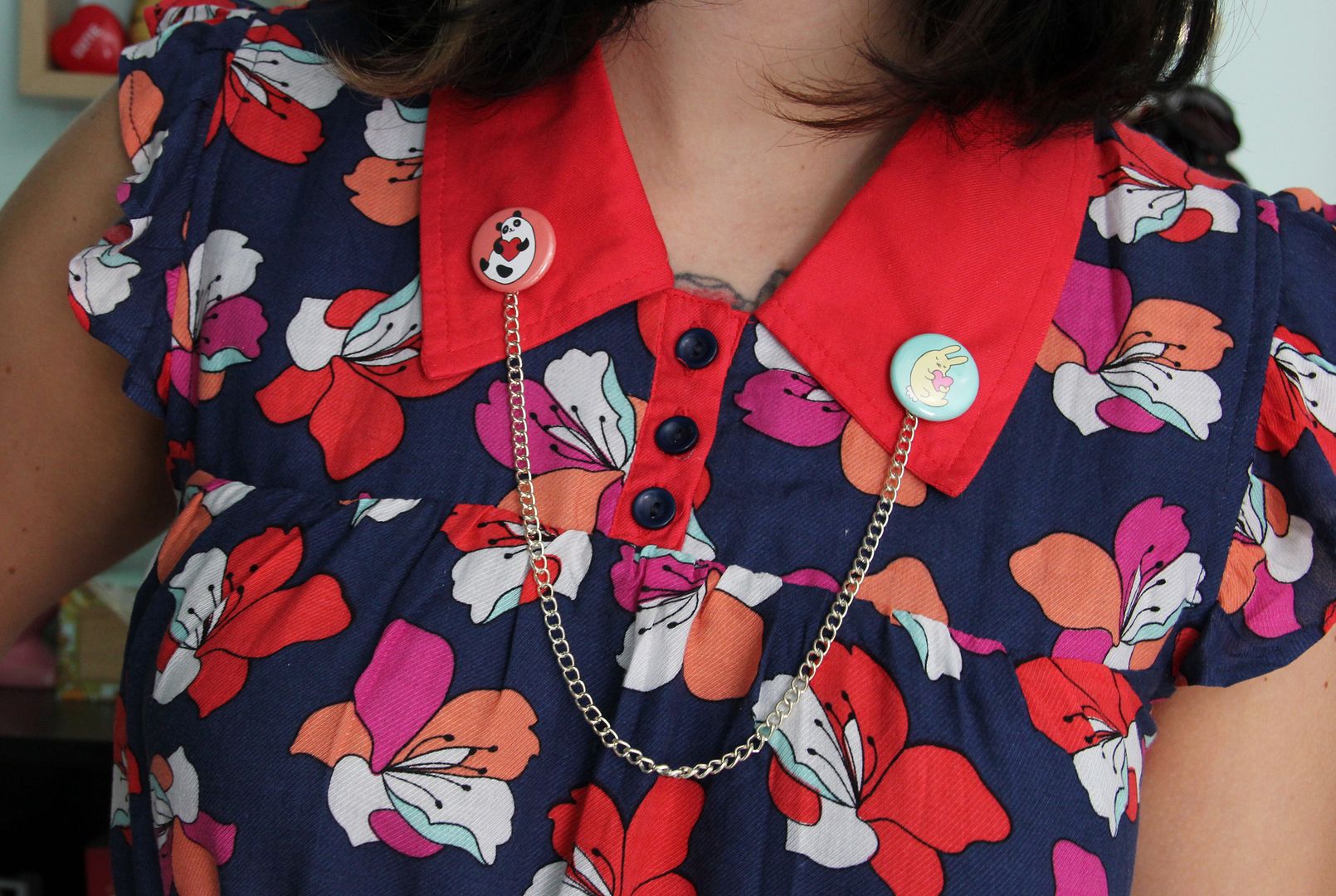 I thought I would do an outfit post today instead of a Fancying post because my outfit posts have been sparse lately, and I want every opportunity possible to use my camera. My mom got me this dress from Modcloth for my birthday. She knows how much I love a cute collar!
I think Missy's buttons from her
etsy shop
are perfect for this cheery look. And I added the chain myself to make them into collar clips, an idea that I can totally take credit for, haha.
I bought the shoes for myself last week on my birthday. I went to the thrift store and found
nothing
, so I got some shoes from DSW instead. Thrift stores can be so hit or miss sometimes. Ok, I found one top. But that was it. I spent 3 bucks.
Shoes are always a good splurge choice, IMO. And I've been looking for some cute t-strap low heels, and these fit the bill. I love DSW so much. It's like a playground to me.
This weekend I'm going to an antique fair in Massachusetts with my folks. They say there's lots of weird stuff there like you would see on that show Oddities. I'm in the market for some old doll heads. I could always use more of those. Ha!
Love,
Midge