Here's some more stuff that I didn't buy, but in retrospect wish I did. So it goes!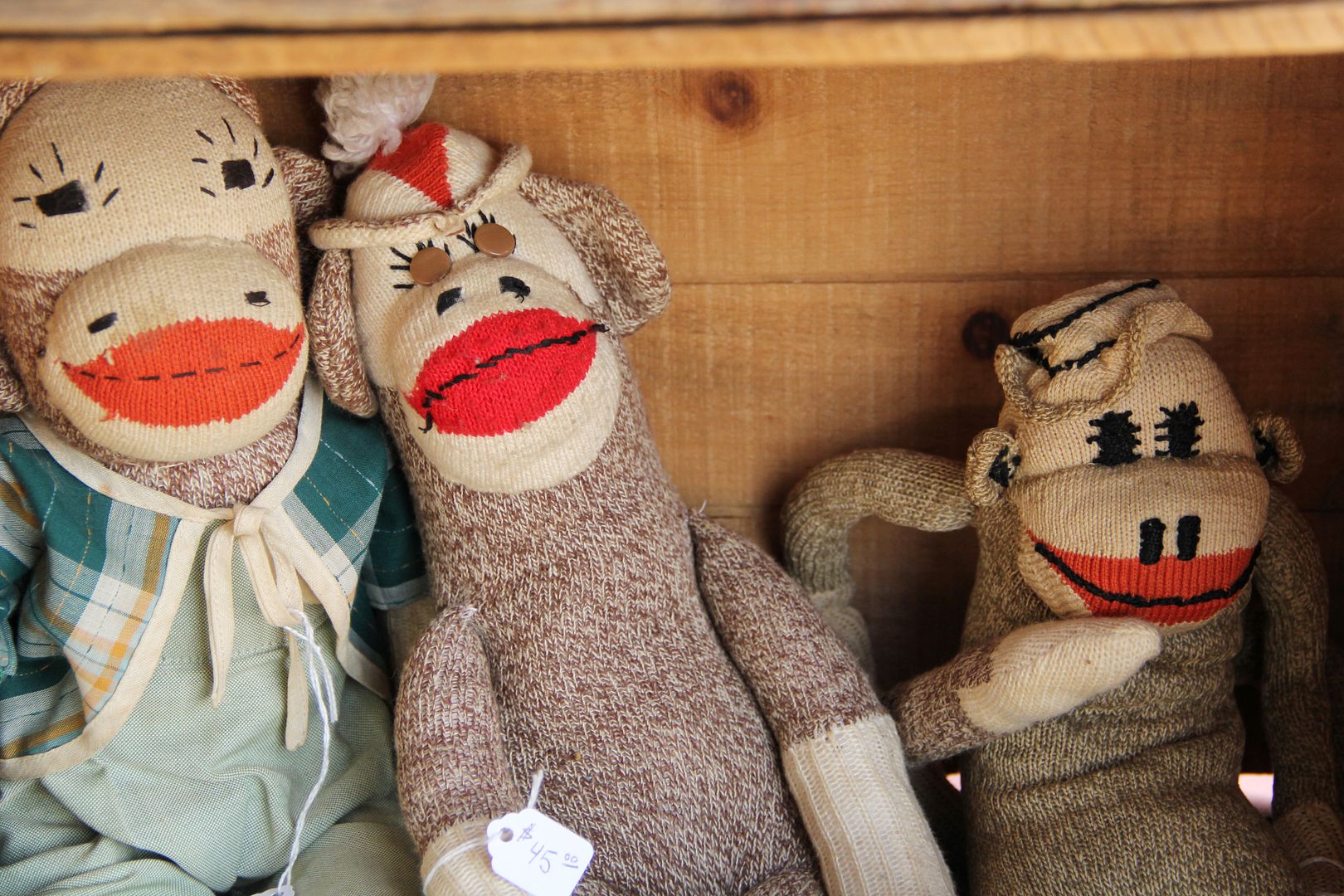 Not-so-known fact about me: I'm obsessed with sock monkeys. I even used to make them. I churned those things out like a factory, gave most of them away as gifts. I was pretty damn good at it, too! I could churn out a pretty good sock monkey in like an hour and a half flat. That was about 6 years ago. I need to get back into making them, for serious.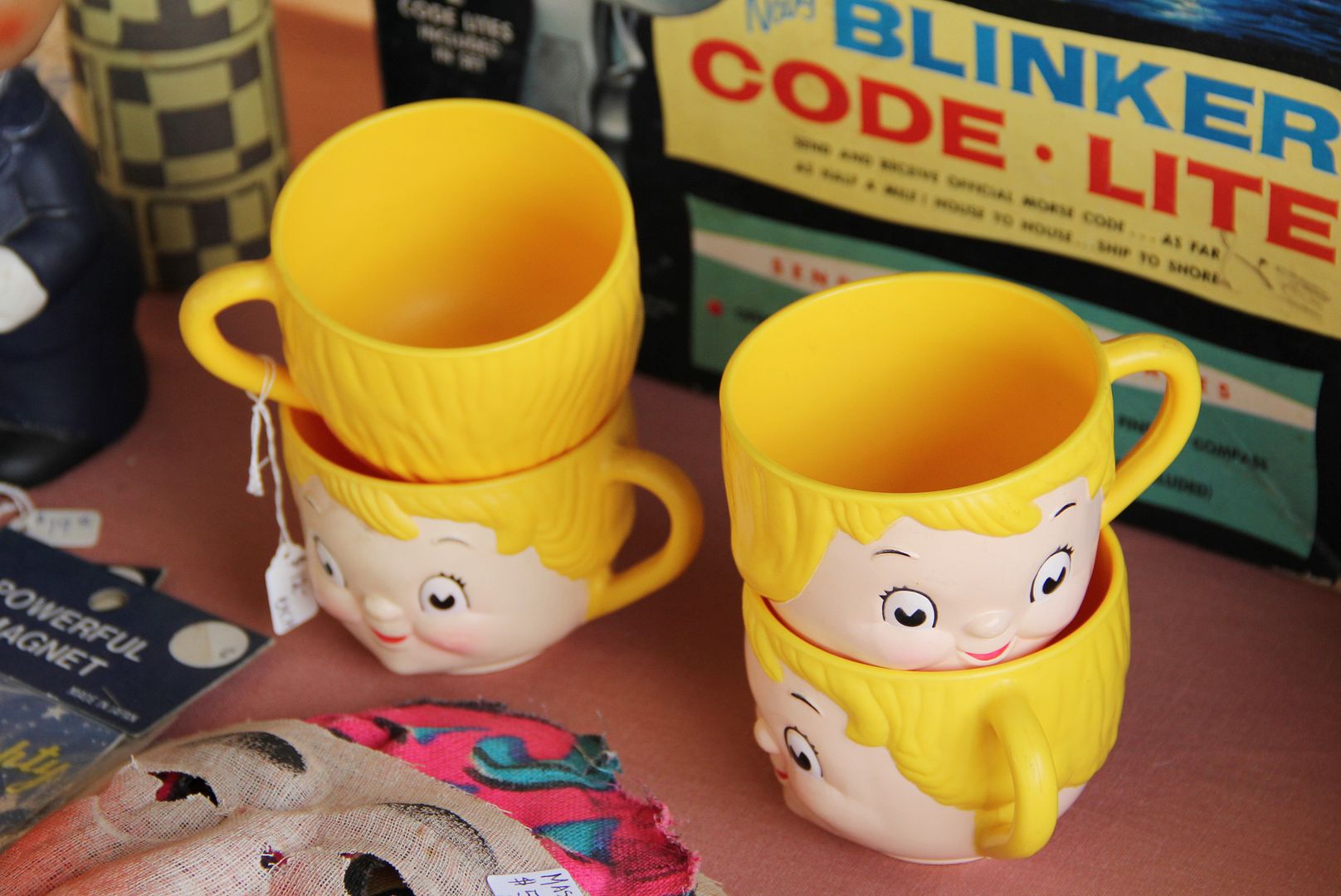 I kept on meaning to go back and buy one of these guys after snapping this photo, but never got the chance.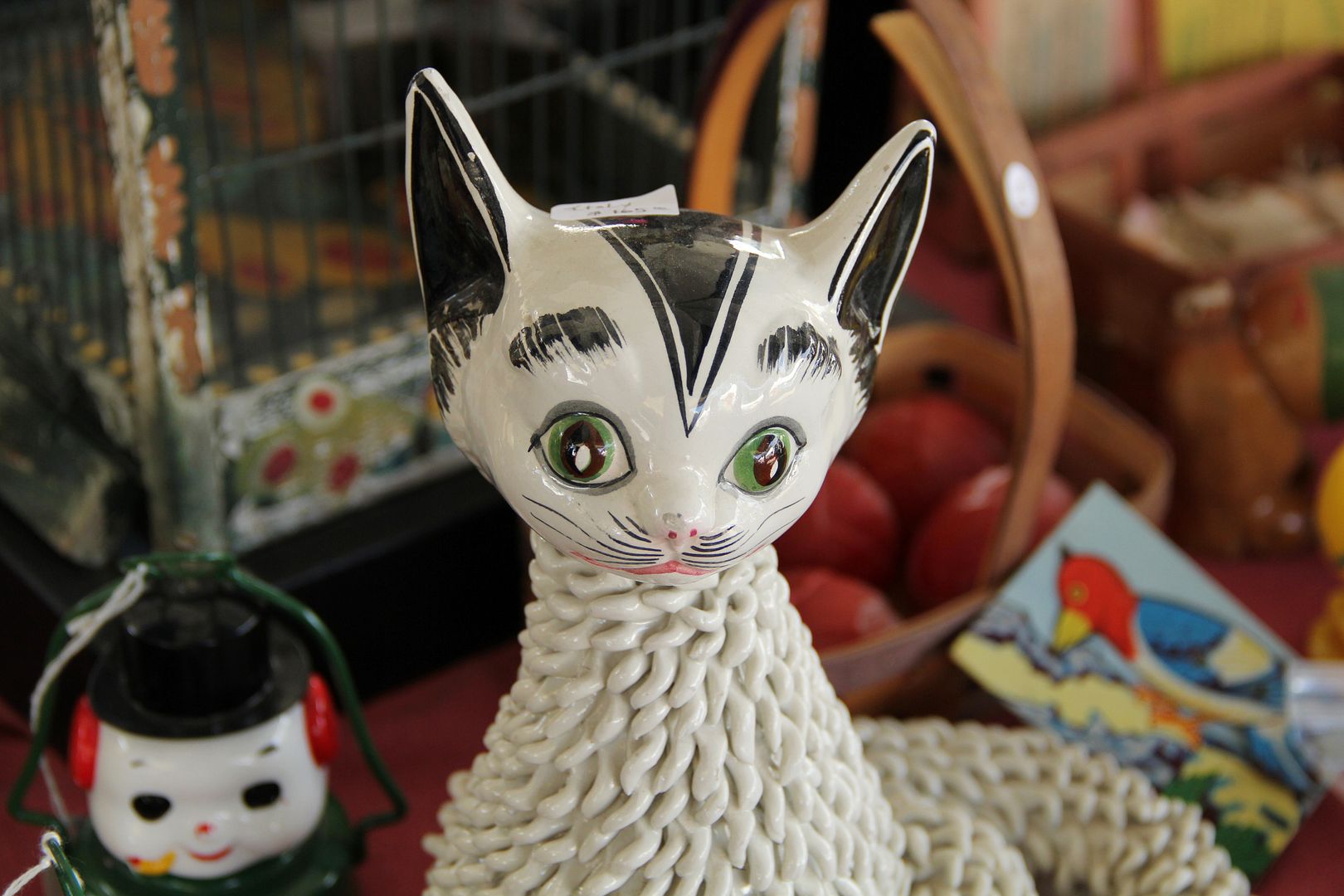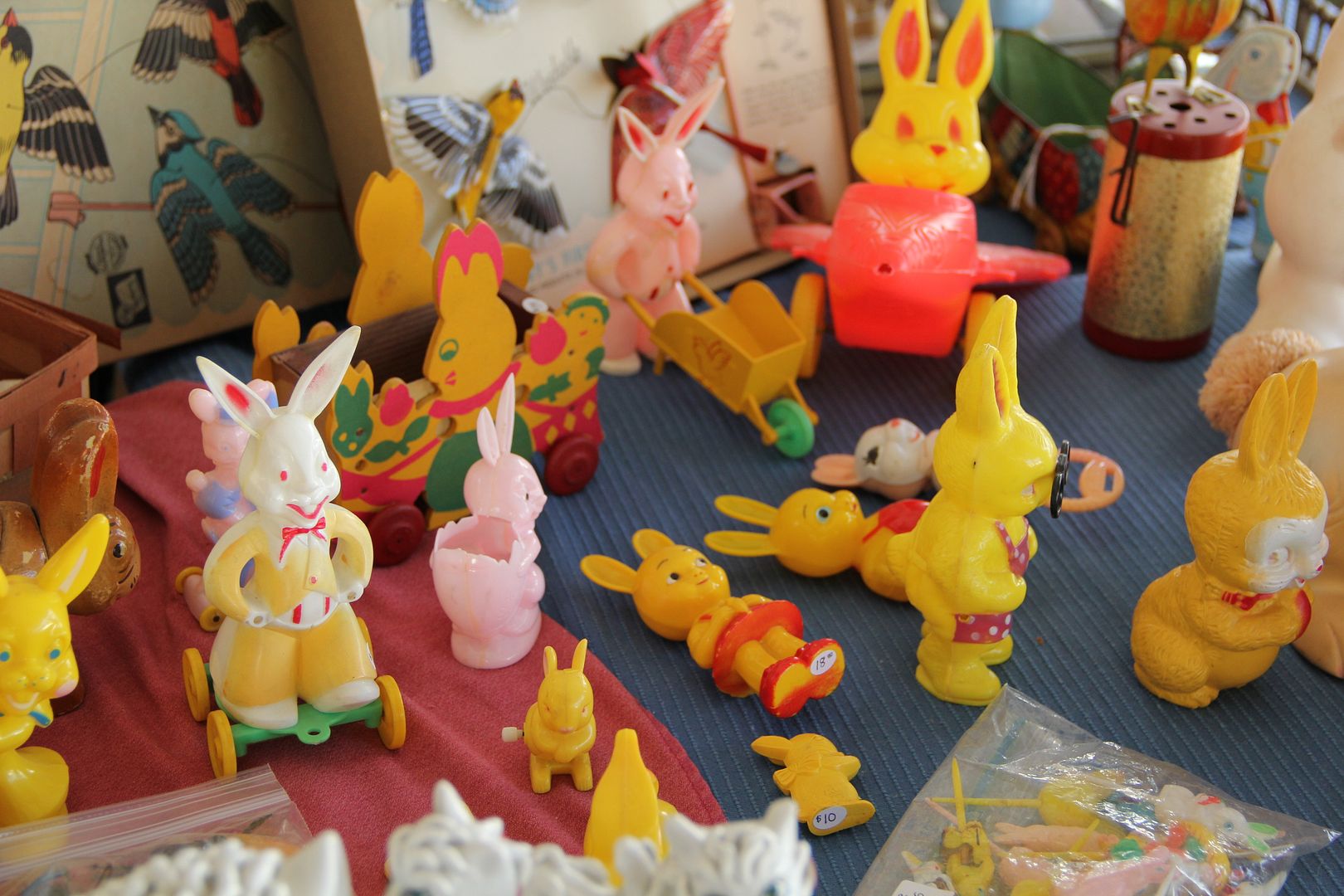 Ain't no Easter like a creepy as hell Easter.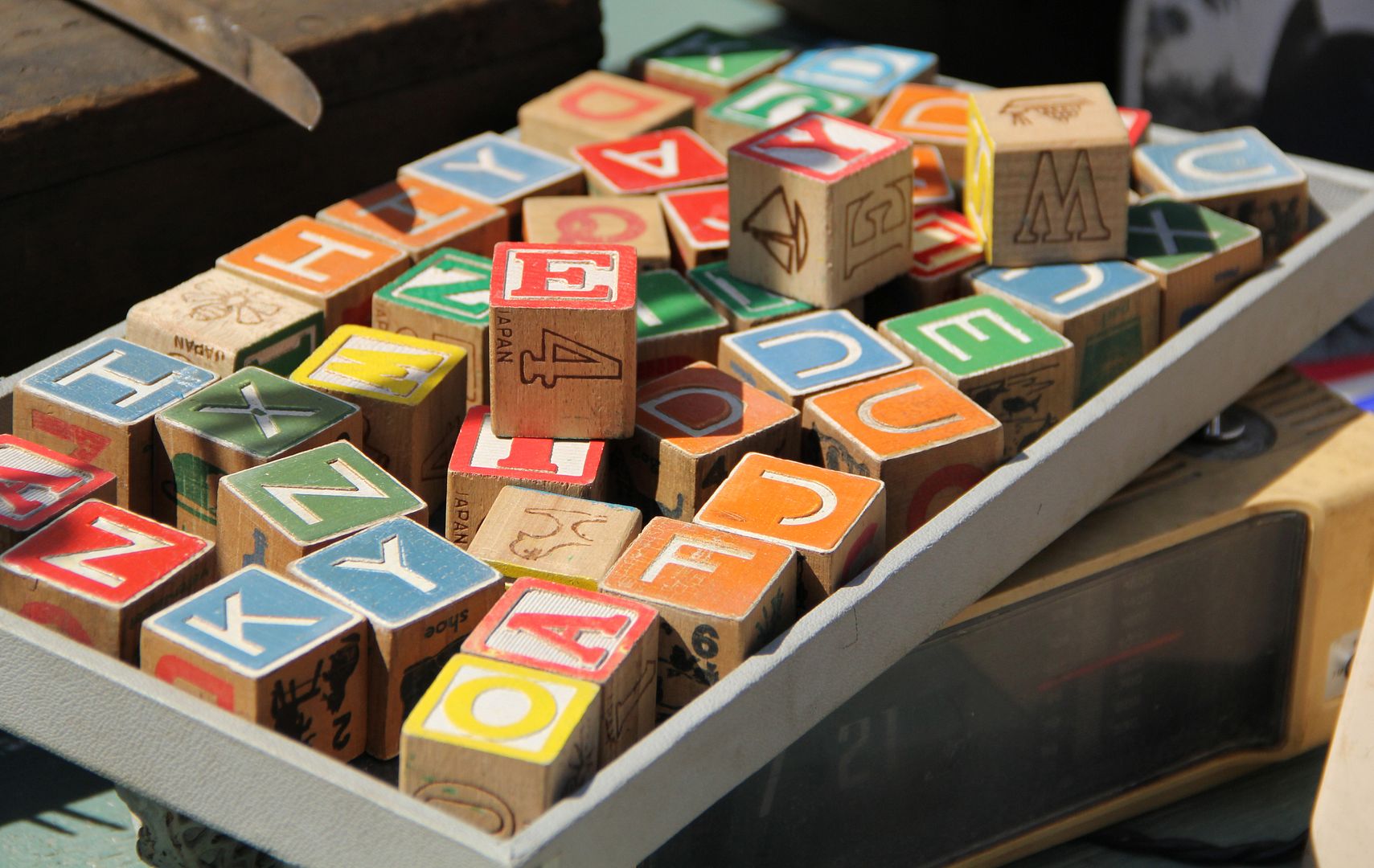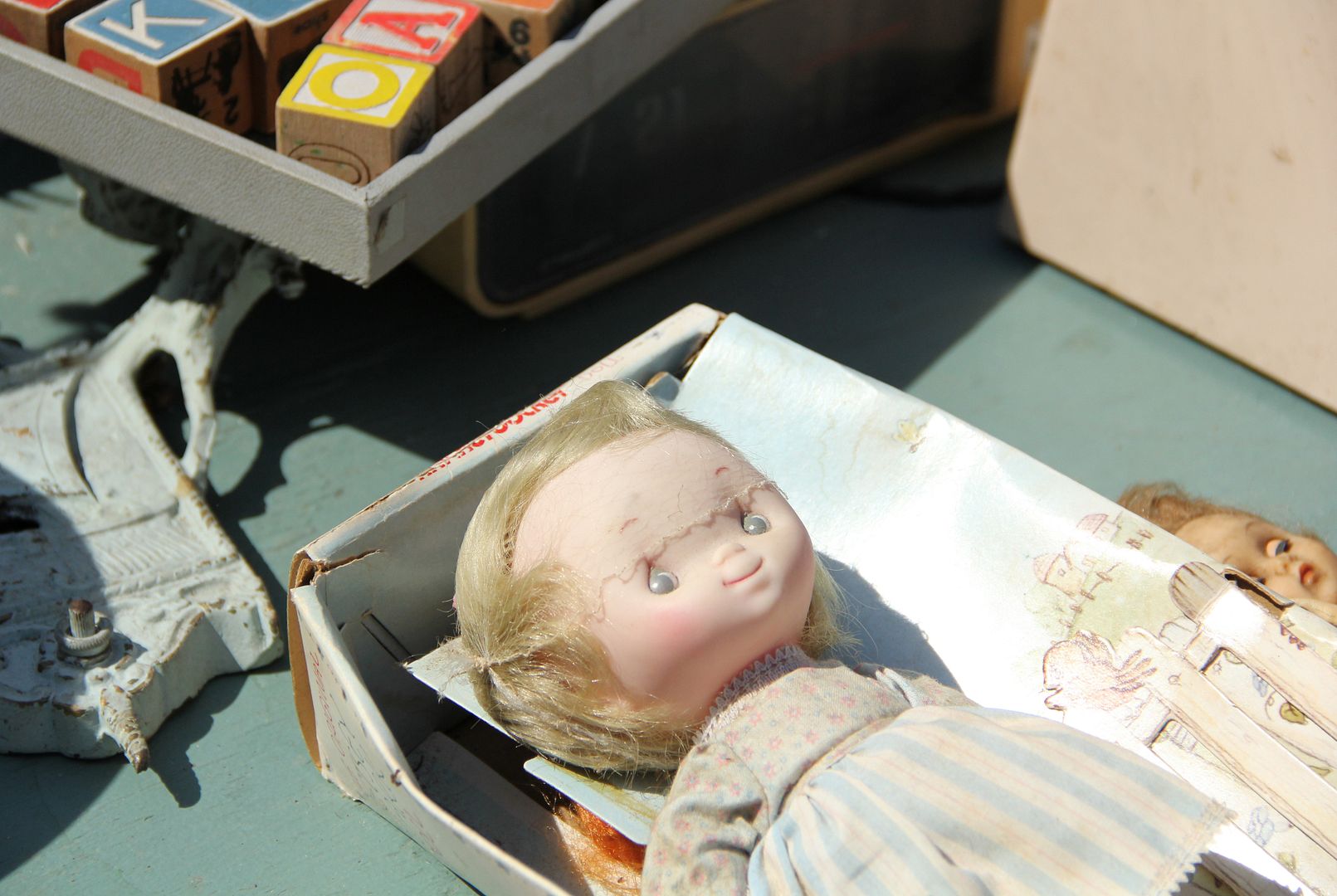 This post wouldn't be complete without a creepy doll.
I've got one more posts worth of photos left to share, I'll post those next week!
Love,
Midge