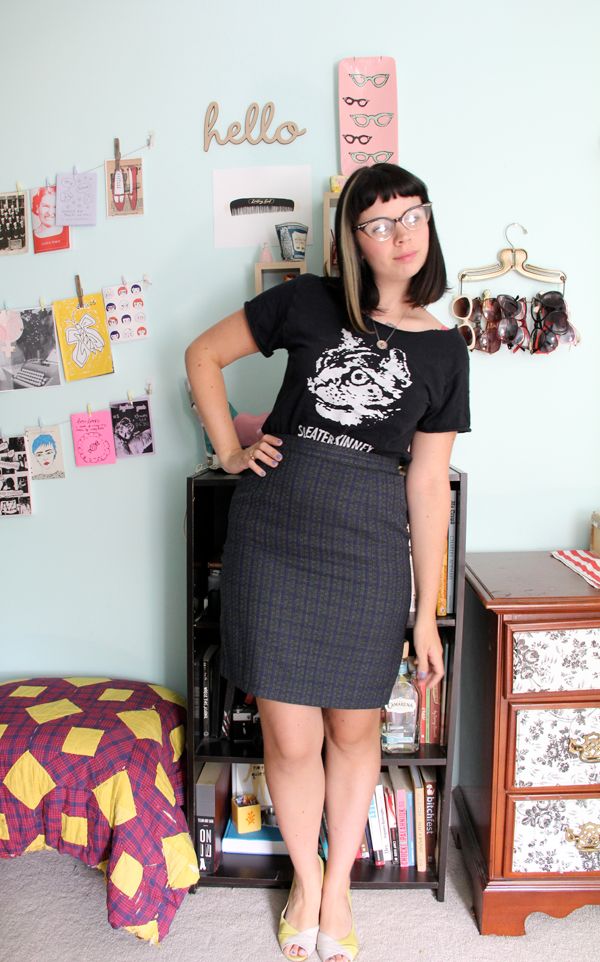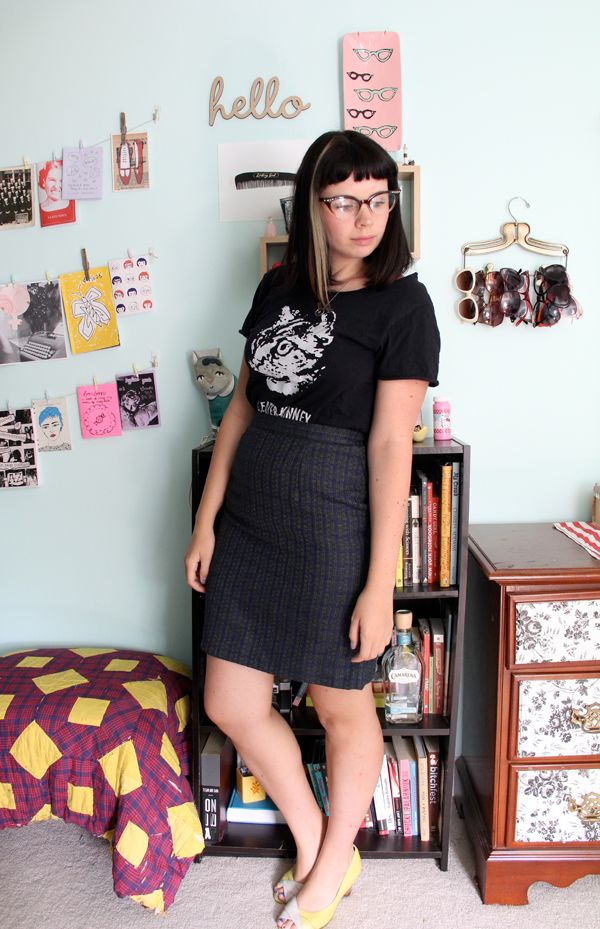 Skirt// Thrifted
Glasses// Kiss
Necklace// Gifted
Shoes// Miz Moo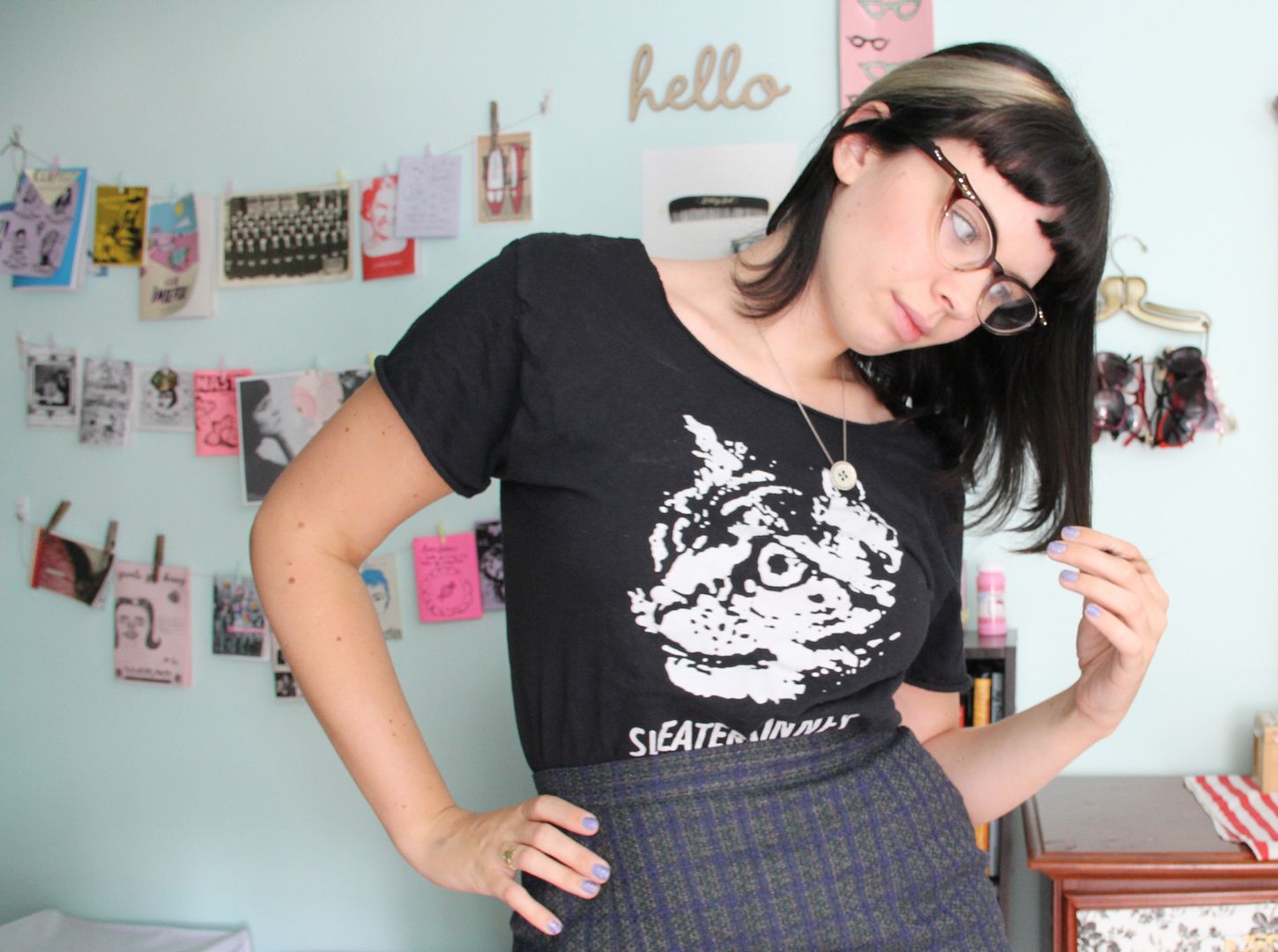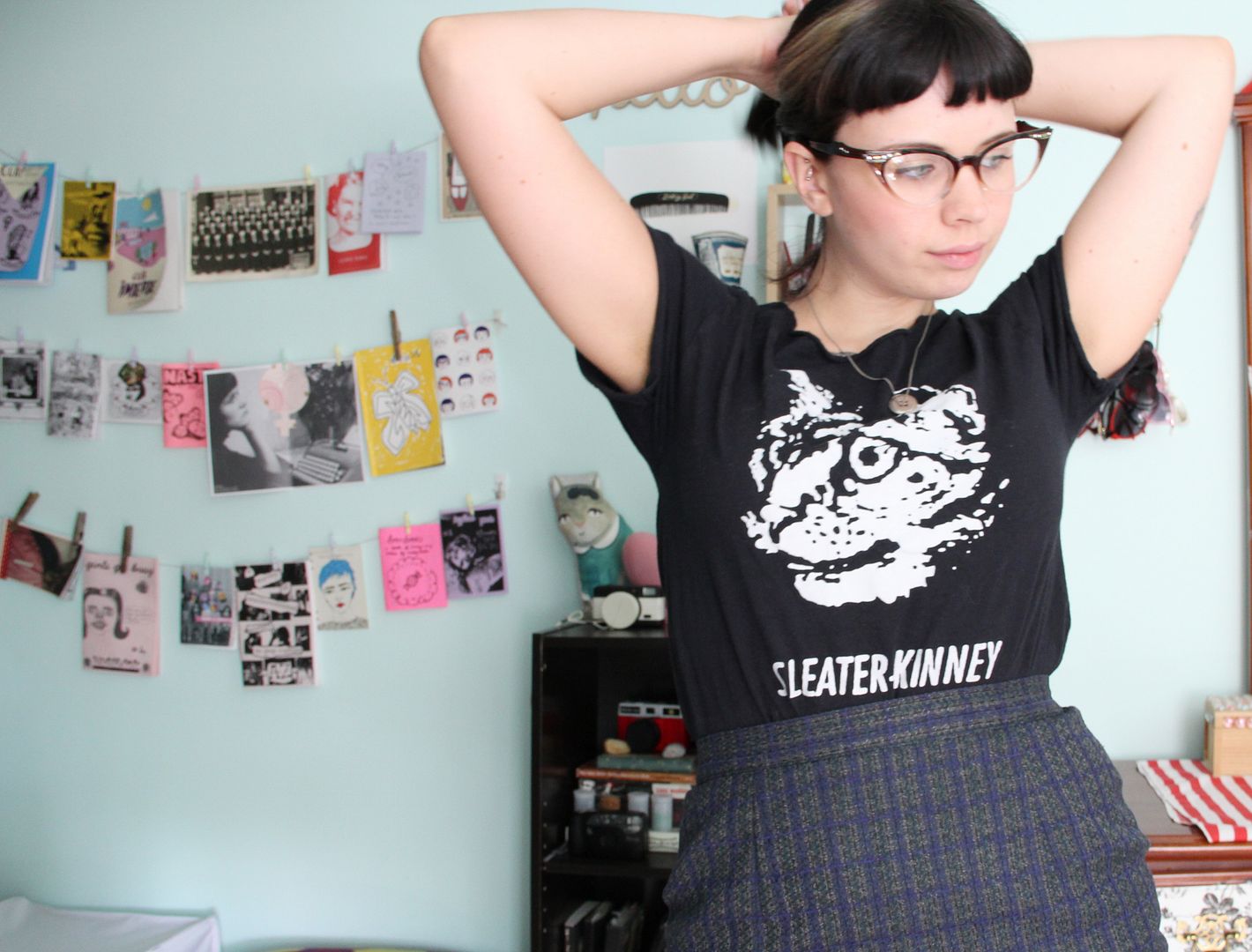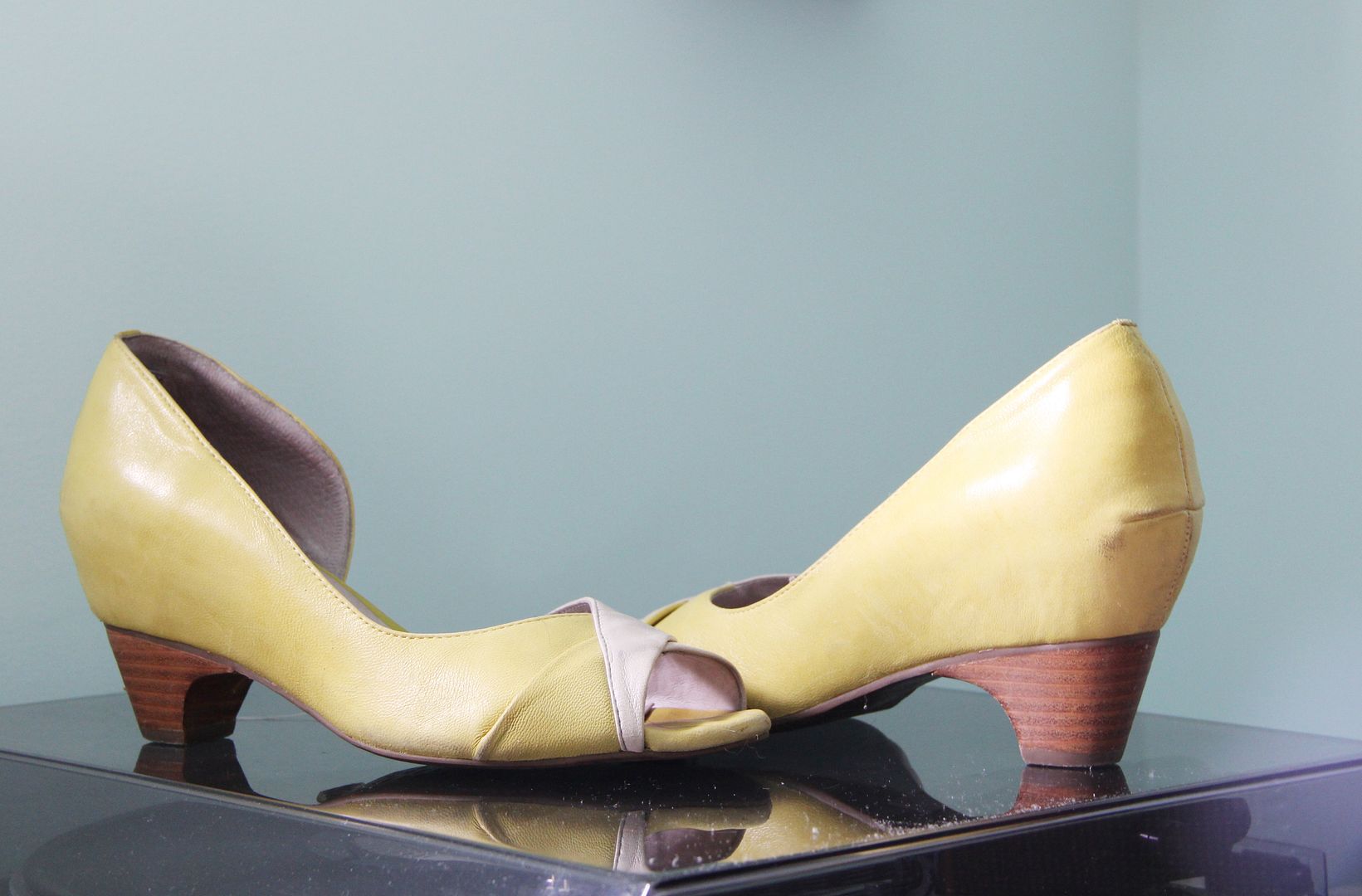 This outfit is what I like to call "the formula". T shirt, skirt, and cat eye glasses. It has yet to fail me. The shoes are also one of my favorite pairs. I love a little heel, enough to be able to wear anytime of the day and also not be in pain.
These pictures are my first outfit photos take with my new camera! I still have to completely get the hang of it, but I'm playing with it a lot, seeing what works for me. It's kind of intimidating, because there's so much to learn and a ton of cool stuff I can do with it! I'm also trying my best to learn all the proper terms and how they work like shutter speed, aperture and all that stuff. I want to actually know what these things do with my photos and why so I can get exactly what I want in my pictures. My dad knows a fair bit about photography so he can answer most of my questions. I'm also referring to
Katherine from Of Corgi's and Cocktails photo tips
over on her blog. So far I've found them really helpful and I've learned a lot.. like what even is ISO? Now I know. Yay! Learning!
I pretty much have what setting to use down pat for indoor sunny photos, but I'm willing to play around with it to get it just right.
In other news, I'm thinking of growing my hair kind sorta long. I thought it would be something new and fun for me, being as I pretty much always rock the short cuts. We shall see is my patience prevails or not!
Love,
Midge