I don't think I've ever done a "what's in my bag" post on here, so I thought it would be fun to show you what was in my weekender bag for my trip, minus clothing cause hey, you see plenty of my clothing on this blog.
I don't really carry much in my everyday bag and this is good practice or using my new camera baby!
This Betseyville bag is my favorite weekender bag. I've had it forever. I feel like I'll never outgrow some good ol' Betsey.
Left to Right (ish):
-Pens, pencils, sketch book for doodlin's
-Sunglasses
- Good book to read, this one being The Cheese Monkeys by Chip Kidd. I've read it before 5 years ago, and I wanted to revisit it. Though I didn't read much this past weekend, because my friends are awesome and we were too busy having fun in the woods.
- Sparklers. Because why not. SPARKLERS!
- Thrifted playing cards for healthy heated games of Texas Hold Em
- Earplugs in a box that my mom wrote on for me, cause I'm a light sleeper. Thanks mom.
- Ipod in my favorite little pouch.
- My little basic film camera, cause I was too scared to bring my new one, and some film of course.
- Funny egg shaped chapstick, my lips get soooo dry.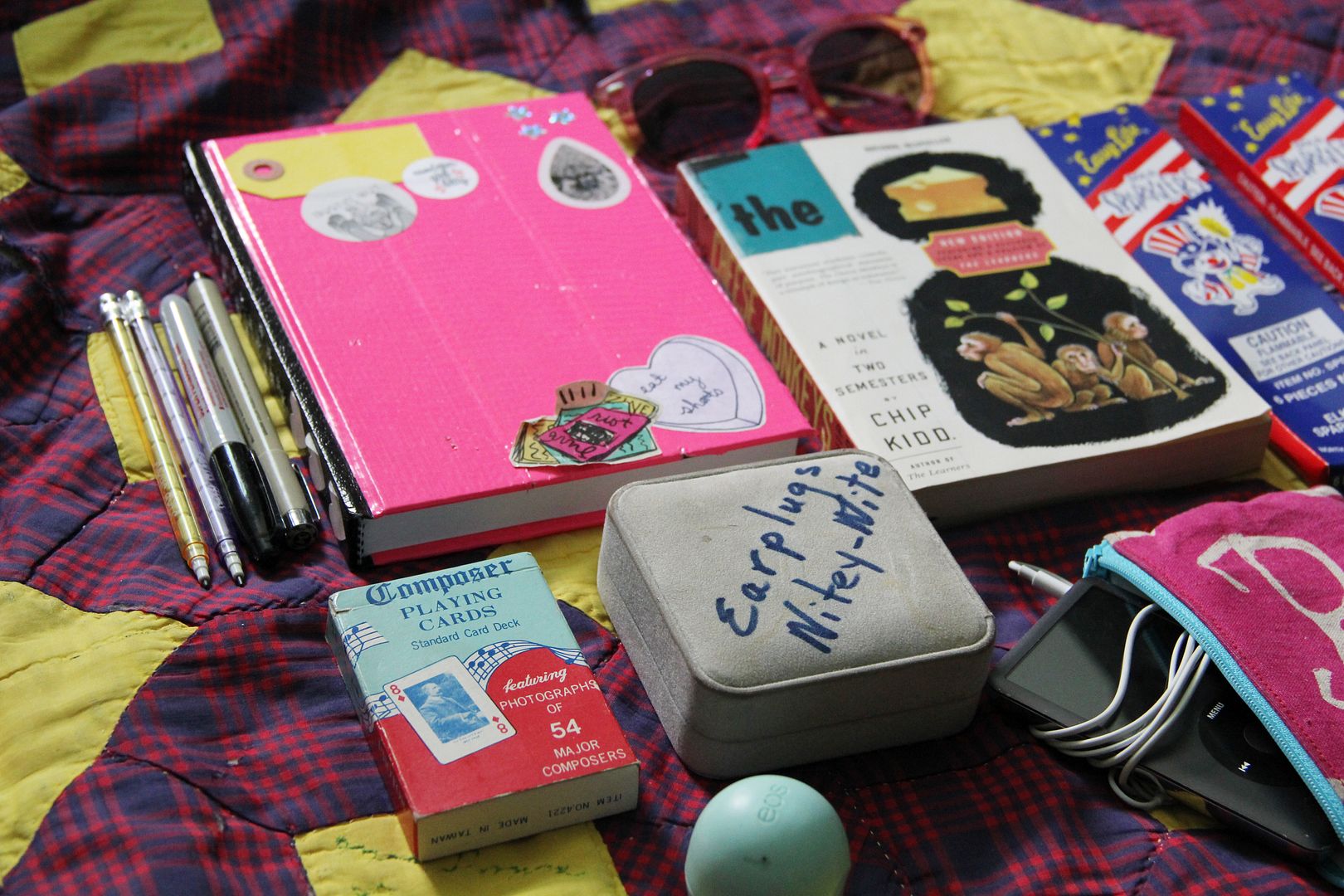 Happy Labor Day! Time to welcome Fall.
Love,
Midge