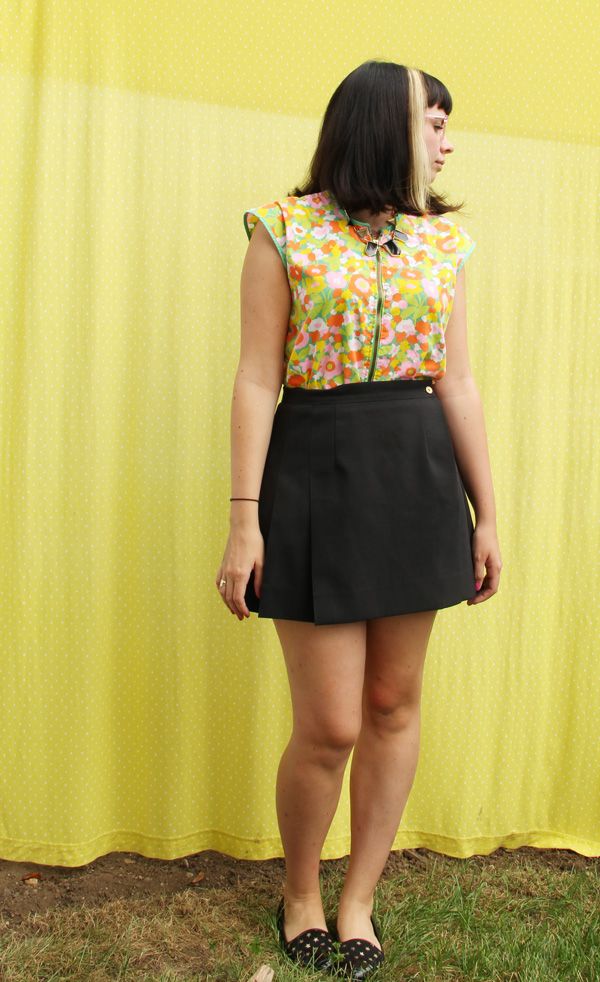 Top// Vintage
Skirt// Thrifted
Shoes// JC Penny
Glasses// Coastal
Necklace// Plaid Barn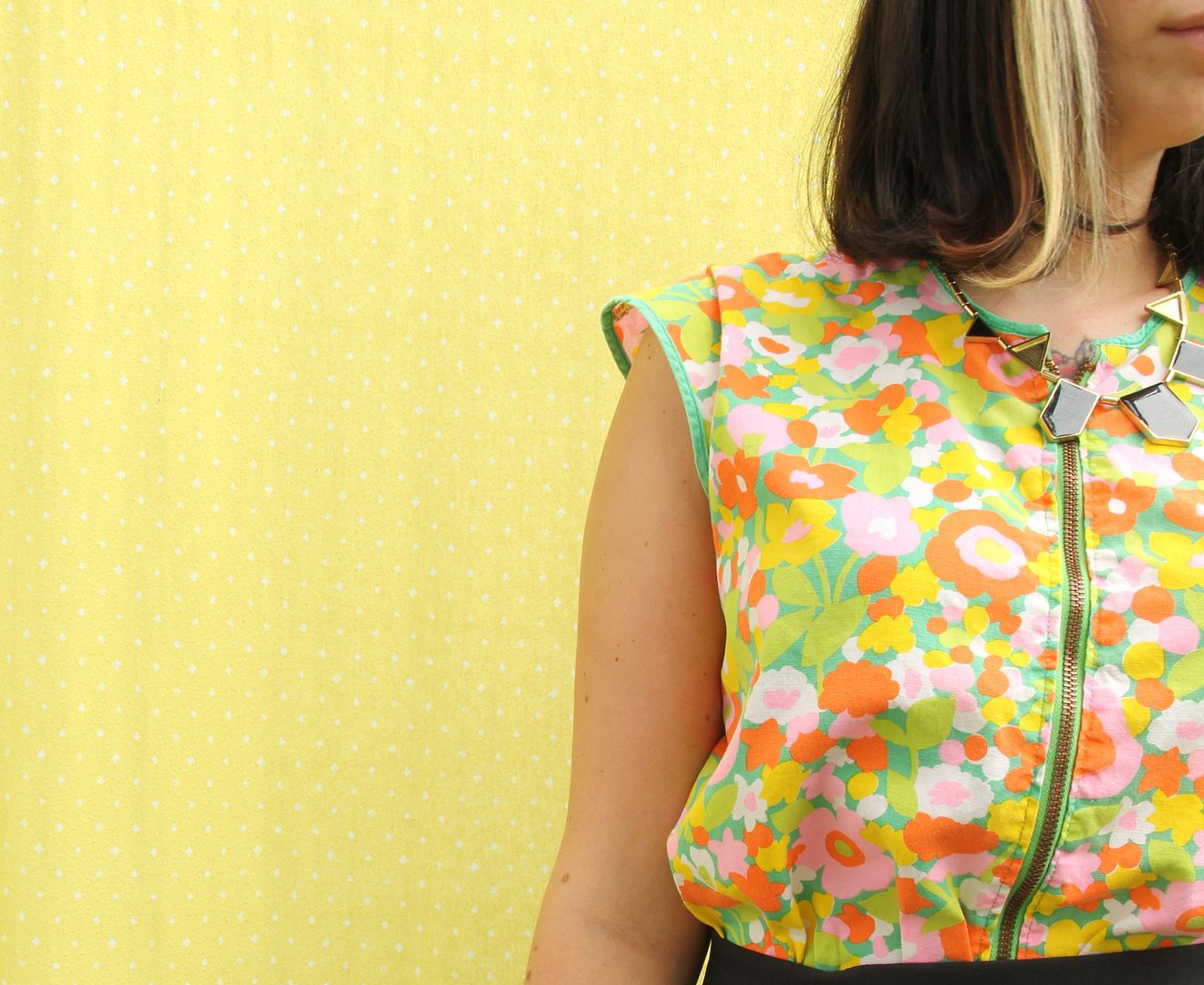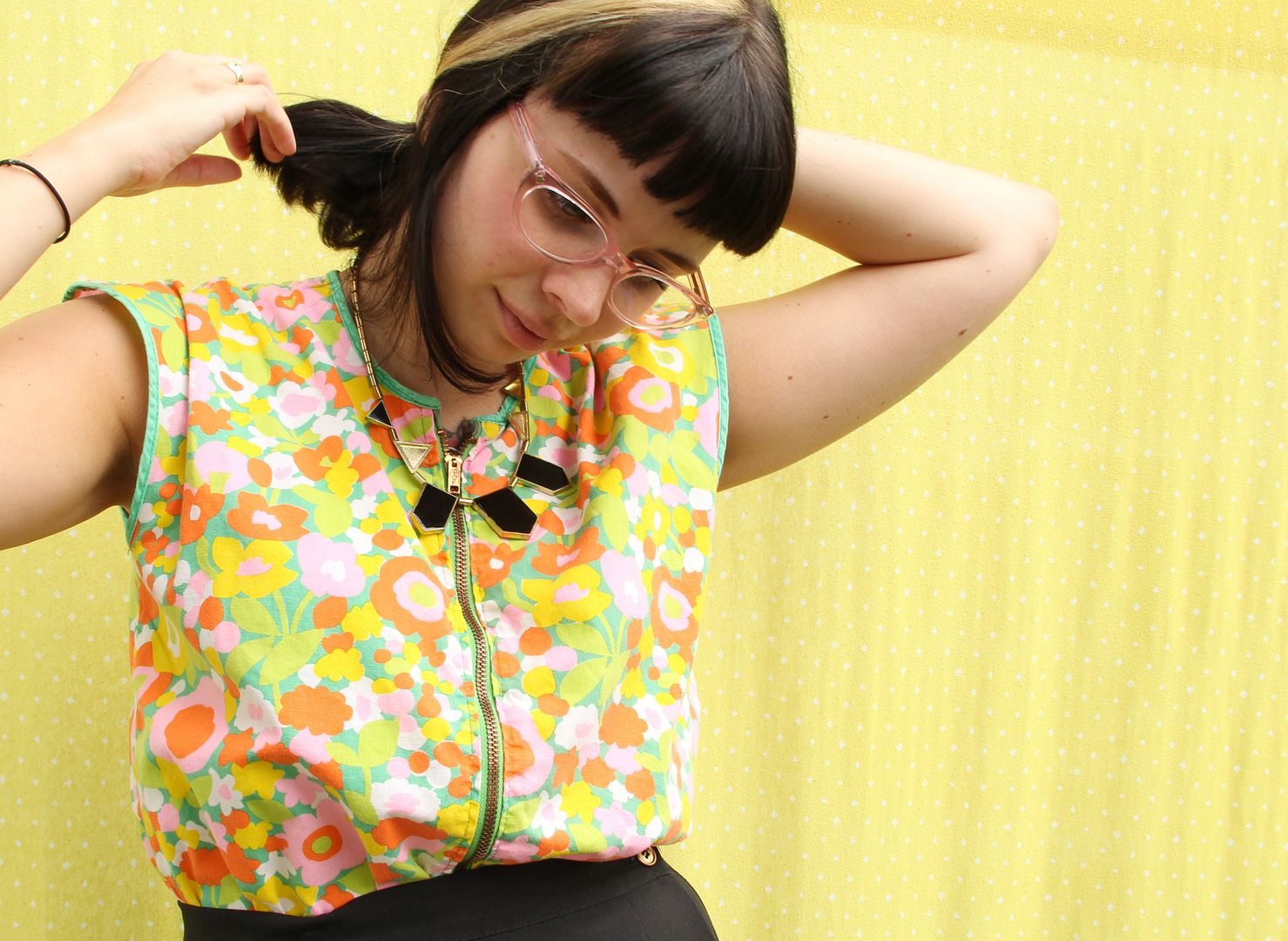 Welp, my first photos attempting a backdrop! I didn't have as much fun as I thought, 100% due to the weather, because it was like 100% humidity out there. I often don't do well in that kind of heat, I start to feel dizzy and gross. More dizzy than gross. But I'm happy I was able to at least get 3 non-miserable shots, especially when my legs are being devoured by blasted mosquitos! Even though I didn't stay out there long because after about 10 minutes I was kind of done. And dizzy. Did I mention dizzy? Don't think I'll be doing outdoor shots until it cool down a significant amount...
Alright, enough weather complaining! I was so happy when I found this top this past weekend at the fair, it's like the perfect retro floral print. It's a bit big, but tucked into a skirt its all good. (it was 10 bucks, too!) Aaaand I kind of wear this skirt everyday. Maybe a bit too much. I'm due for a new favorite basic black skirt. I think I'll be transitioning into a pencil skirt for fall and winter. I love the dawn of new seasons because it's great a opportunity for me to slightly re-invent my personal style and experiment a bit! I love re-inventing and trying out new things, style ruts are not my friend.
Lately I've just been thinking of new ways to improve my blog and my shop, I've been filled with lots of good ideas lately. Today I'll be making more patches for my shop and hopefully soon more tote bags. And I definitely want to do more with using backdrops for my style photos so maybe I'll make a thrift store trip to find some cute vintage sheets or something!
Time for some more brainstorming for me...
Love,
Midge